'The Real World: New York' Cast Explains Why Going on MTV in 1992 Could Be a Career Killer
While The Real World: New York became a springboard for generations to launch their careers, some of the original 1992 cast were concerned that being on the reality show would brand them as a sellout.
Unlike today where being an Instagram influencer can pay the bills (and then some), the grunge-driven, Gen X era was heavily rooted in authenticity and staying true to your art. Indie films and musicians were Gen X heroes. Selling your art on mainstream media made you persona non grata. So that's why emerging musicians like Heather B. Gardner and Andre Comeau worried their careers would be squashed before they could soar.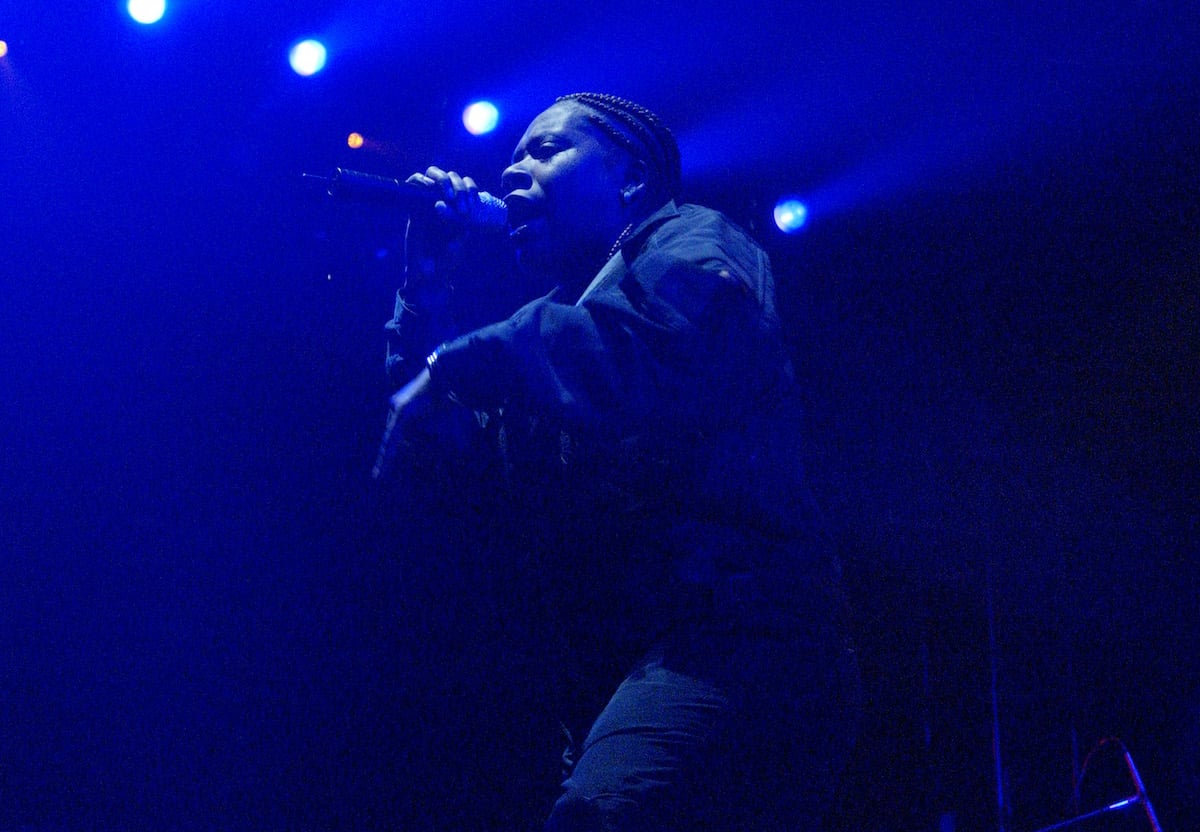 Heather B. Gardner recalls going in with her guard up
Gardner was already gaining traction in the hip hop world. She was told she would essentially be making a documentary, so Gardner wasn't as hesitatent – at first.
"I remember going in thinking protection, like let me just protect myself from these people, they don't really have to know that much about me, you know, they said it's a documentary," Gardner said during a virtual town hall hosted by Sway & Tracy G!
"They're going to follow me around," she continued. "You know, they want to know about a female and hip hop. So I just, you know, I don't have to get close to anybody. I could just do my thing. I still have my apartment back in Jersey City, so I didn't have to hang out with anybody."
"But you know that one night that first night when we came in and we just started talking like there was just like something is going on here," Gardner added. "This is not what I thought this was going to be. Something is … something is weird. Like, I don't know, it wasn't this uncomfortable. Weird, but wait a minute."
Some of 'The Real World' cast experienced rejection in the music world
Gardner added that it was ironic that she ended up being roommates with Comeau. They were extremely different but found common ground. "We had the Bob Marley posters up and we just chilled out," she recalled. "And it was just that was a beautiful friendship in itself that didn't necessarily get captured."
The two shared a bond and Comeau discussed how they both realized that being on the show could have a negative impact on their music careers. "You were afraid," Comeau said to Gardner. "You know, the hip hop community wasn't very accepting of being so closely associated with something so commercial. Well, if you recall in 1992, when we did the original show, Nirvana was at the top of the charts and they were very much anti-corporation, you know, they were very subversive in that way."
"And so there was some blowback, there was definitely some rejection, especially among the music industry being that, you know, we didn't go through the normal channels," he explained.
Andre Comeau had to reinvent himself after 'The Real World'
The Real World viewers met Comeau's band, Reigndance, a group that embodied the early 90's rebellious spirit. But he said the series initially hurt progress for the band. "We surpassed the gatekeepers," he asserted. "And I think that there was some ill will. So, you know, I think that just echoing what a lot of my friends have said, you know, I think that and certainly, in my case, I had a bit of an identity crisis when the series ended."
"And, you know, I mean, you had said earlier, you know, it's great to see you're still rocking and everything," he said to the hosts. "Well, the truth is, is that I mean, I cut all my hair off in 1994 myself in the mirror in a fit of crazy rage and really had to reinvent myself only to come full circle and kind of be back where I was as it's I like that the addition of myself from back then."
"But you know, it was a long journey before I could accept to be The Real World and where we fit into the pop culture," he added. "And I mean, I'm extremely proud of everything we've done, but it was not an easy journey to get there."
Check back in with the cast 29 years later. The Real World Homecoming: New York is currently streaming on Paramount+.