'The Real World: New York': Does Eric Nies Ever Make it to the Loft?
The Real World Homecoming: New York cast was hopeful that Eric Nies would recover from Covid-19 (coronavirus) and make a surprise appearance in the loft before the reunion ended.
Unfortunately, Nies was still in quarantine as the cast left the iconic MTV loft. But, they stopped by to see him at his hotel. The cast stood in the street and yelled up to his balcony. He managed to see them from afar but was never able to actually be with the cast in person. He and the rest of the cast seemed pretty upset but he promised big hugs for everyone when he finally tested negative.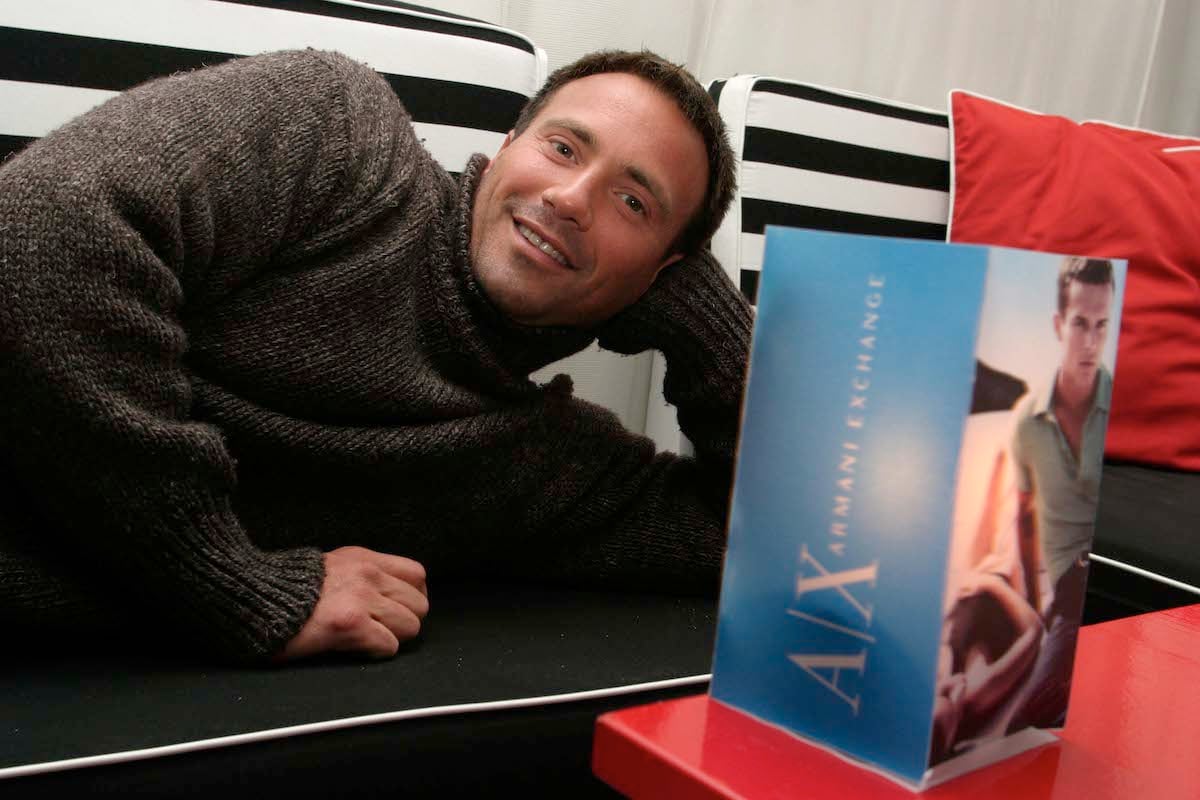 Eric Nies was heartbroken he couldn't physically attend the reunion
Nies was often FaceTimed in for the reunion. He was able to participate in the discussions but it certainly wasn't the same not being there in person with everyone else.
At one point, the cast is told they were going to get a surprise visit from someone. Nies is on the big screen and Heather B. Gardner is convinced Nies was on pre-recorded video and he was going to bust through the door. It wasn't Nies but the cast was elated and surprised when co-creator Johnathan Murray and showrunner George Verschoor arrived.
Nies was also overwhelmed, but it was just one more moment he had to experience via video. "It was heartbreaking for me," he told ET. "I flew all this way 29 years later. We were coming back to be together and to find out that I wasn't gonna be there with them physically — that was just heartbreaking. It was crushing."
Eric Nies ended up quarantined for 2 weeks
Nies was isolated for two weeks and was "sad" to have missed being in the loft. "It felt like I was by myself and I didn't have access to my world," he told ET.
And while he was finally healthy enough to do press and promotions, Gardner said she wished they got more of Nies during the reunion. "We only got 50 percent of him," she said.
Despite not being physically on set, Nies was still able to go through the experience. "It was really emotional for me," he remarked. "I think I cried a few times throughout. There were a lot of feelings and a lot of memories and reflecting on a lot of the different experiences that happened years ago." 
Eric Nies plans to find out more about the virus
Producers flashed back to a clip of Nies from 1992 where he suggests that the cast should get together in 50 years and how funny it would be that they would all be in their 70s. "Your whole life comes back into view," he said. "Reviewing your entire life's path [was] really, really emotional stuff."
He also assured fans that he took care of himself during his recovery from Covid. Nies also planned to find out more about the virus in Peru.
"Aloha Soul Family…This was me back in December filming the Real World Homecoming in NYC," he posted along with a photo on Instagram. "Another episode in this hotel room, getting along just fine with Covid. I could feel this foreign entity trying to figure out a way to break me down BUT I stayed calm, fed my body nutrient dense living foods, breathed deep and stayed positive. Dancing and smiling through the discomfort. In 8 days I'll be traveling to Peru to sit with Grandma Ayahuasca to understand more about this virus. I will be sharing what I find."