'The Real World: New York': Kevin Powell and Becky Blasband Have the Same Dispute About Race From Season 1
The Real World: New York cast agrees that the conversations they had in 1992 continue well into 2021. For Kevin Powell and Becky Blasband, the dispute they had about race during season 1 bubbles back to the surface as the two make it clear they are still butting heads over the issue.
During the latest episode of The Real World Homecoming: New York, producers shared a flashback moment with the cast, featuring the argument Powell and Blasband had on MTV during season 1.
In the flashback clip, Blasband was seen touting America's greatness. But Powell revealed he had very different experiences than Blasband. Blasband believed the country was a melting pot and that people came together. Powell's personal experiences of racism gave him a completely different viewpoint. The conversation became heated and Powell called Blasband racist and a b*tch.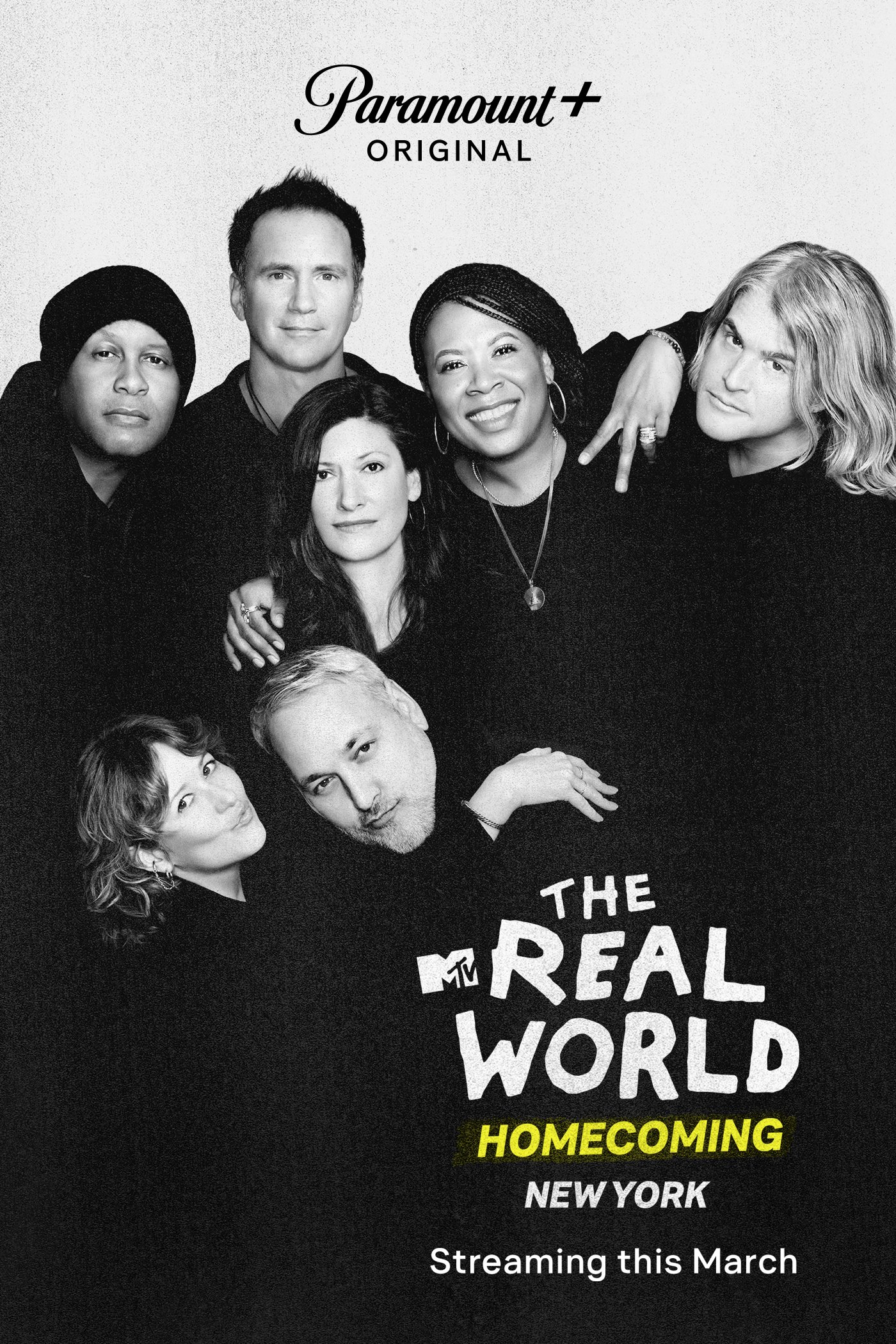 'The Real World' cast revisits the conversation about race
The cast viewed the footage looking pretty awkward as the video concluded. Clearly, producers wanted the cast to rehash the conversation to discover where the same discussion stood 29 years later. Turns out, not that much further.
The exchange starts in a positive place but quickly spirals. Powell began by sharing he hadn't watched the clip since 1992 because it was very traumatic for him. "I got a lot of attacks from people," he admitted, because of the context of the exchange between a black man and a white woman.
In fact, Powell said because of the way white women are perceived in this country, his mother was terrified something horrible could happen to her son after the exchange aired. Powell then turned to Blasband. "And what I was trying to articulate, Becky was you should be angry about racism, about sexism, about homophobia," Powell expressed to the group. "There would be something wrong with us if we weren't angry about any form of oppression. But I want to apologize because I called you the 'B' word."
Did Kevin Powell and Becky Blasband move past their 1992 dispute?
Powell explained how he evolved and grew since 1992 through his travels and experiences. He added that he's learned how to listen. The other cast members weighed in but then Blasband wanted to contribute.
Blasband had no idea that Powell was in such a tough predicament, but then she wanted to punctuate that she sees a difference between people who may not be informed versus actual racists.
Powell did not entirely agree with her asessment. Blasband continued by apologizing for the exchange in 1992, but said she is not racist. "I respectfully disagree with you," Powell replied. "People of color are forced to know about white people from the very beginning."
But Blasband, in an effort to make her point, continued to interrupt Powell, which added tension to the conversation.
"Kevin has been dealing with racism his whole life," Andre Comeau said in a confessional. "I think that it's important for all of us to listen especially when someone who has the perspective that Kevin has, it's important that we give him the chance to speak. And not interrupt. And just sort of try to understand."
The conversation took an extremely serious turn as Powell tried to explain that racism is more than individuals, but a system in place. Does Blasband receive his message?
The Real World Homecoming: New York is currently airing on Paramount+ with new episodes every Thursday.