'The Real World: New York': Is Norman Korpi and Becky Blasband's Friendship Over? 'She's Done,' He Says
Is Norman Korpi from MTV's The Real World: New York truly ready to walk away from a 29-year friendship with Becky Blasband? Maybe.
Blasband stunned the cast last week when she swiftly departed the loft after getting into a heated argument with Kevin Powell. The last episode of The Real World Homecoming: New York ended with the cast in shock, but now they wonder if they even want to talk to Blasband again. Powell admits he texted Blasband but received no response. She didn't respond to Korpi's text either. But the mood in the room shifts when Julie Gentry shares she not only messaged with Blasband, but she planned to meet up with her.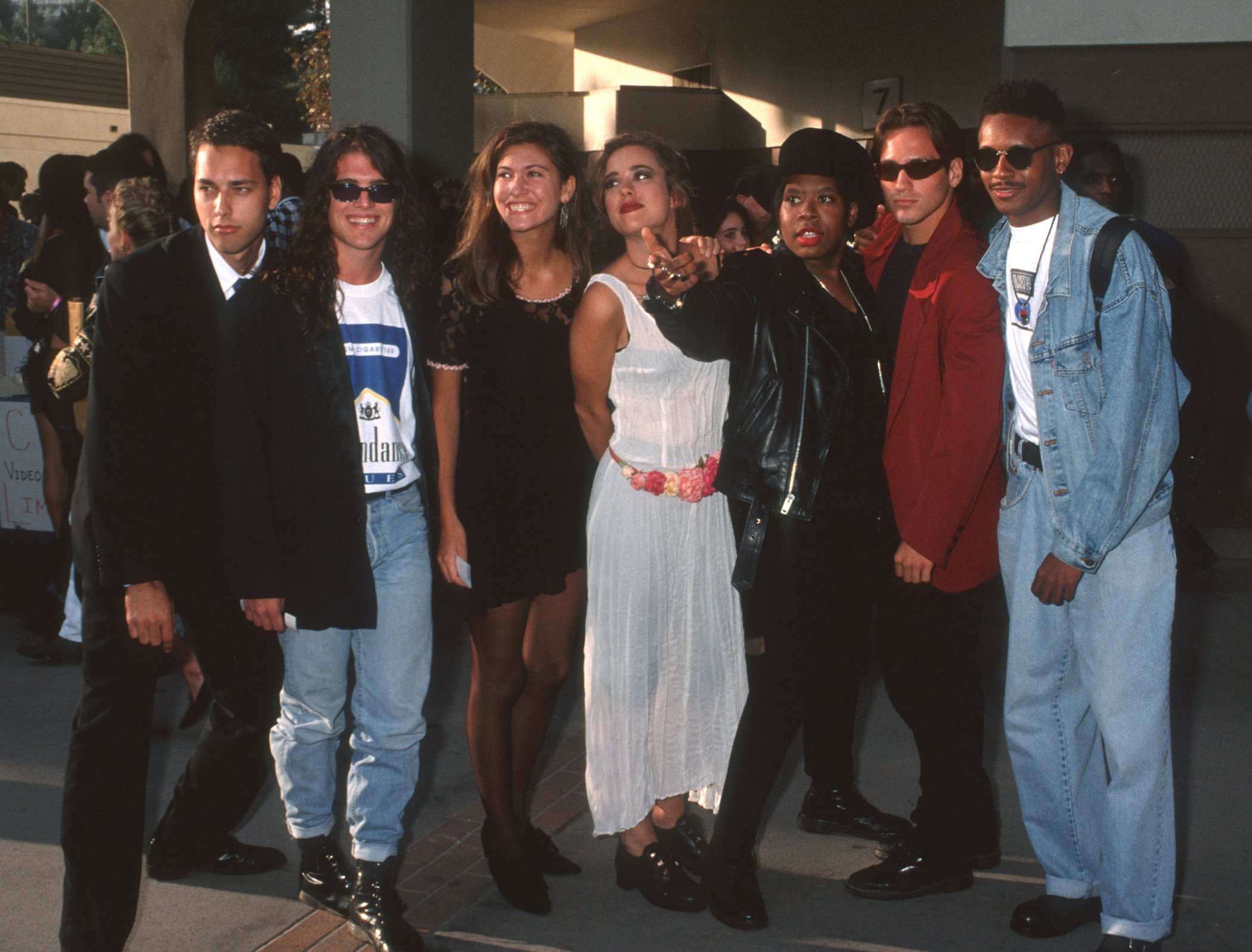 Norman Korpi goes from stunned to angry
Korpi seems stunned to learn that not only did Blasband communicate with Gentry, but she was also still in the city. "Wait, does she not want us to communicate with her because I've tried to text her and heard nothing," Korpi says. "This really even hurts me more that she's here."
"Becky hasn't left … what?" Korpi says in a confessional. "When do you ever call Julie? My feelings are incredibly hurt that she didn't reach out to me. I'm here spilling my guts everywhere. I could use your support. I am upset."
Gentry understands that Blasband and Korpi have had a close friendship. "Norman and Becky have a closer relationship, than Becky and I do," Gentry admits in a confessional.
'I could care a flying f**k about her,' Norman Korpi says about Becky Blasband
Korpi goes from calm to tense as he expresses his anger over the situation. "I'm sorry but I'm not happy," he says rising from the couch. "I am not f**king happy. And carry that message to her. Wow, this is crazy."
One of the only cast members not to reach out to Blasband was Heather B. Gardner. "All of you all feel something different because y'all reached out to her," Gardner says and sits down next to Korpi. "I didn't reach out to her. So I don't feel no way. Y'all can't tell me about a grown person freely walking out the door. That's how she's healing. I get it. You've been called to do that. That's on your spirit to do. I love you. You're my sister. You go do that."
Gentry wonders why meeting with Blasband is on her spirit. "She's not here to speak for herself," Gentry says to the group.
"Really," Korpi says. "She has the power to walk in the door and show up woman. I could care a flying f**k about her. I'm not talking about her in a confessional or anything. Zip. This is it. She's done."
Are Korpi and Blasband truly over? Previews for next week show that Gentry and Blasband meet up. Gentry later tells the group that Blasband is open to revisiting the conversation with the group.
The Real World Homecoming: New York is currently streaming on Paramount+.