'The Real World: New York': Did the Reunion Ruin Andre Comeau and Becky Blasband's Friendship?
Did the 2021 reunion of MTV's original Real World do more harm than good for some of the cast?
Viewers watched Becky Blasband dramatically leave the show after getting into an intense debate about race with Kevin Powell. Most of the cast reached out to Blasband after she departed, but Andre Comeau says the entire encounter left a bad taste in his mouth, especially when Blasband refused to answer the cast's repeated calls and text messages.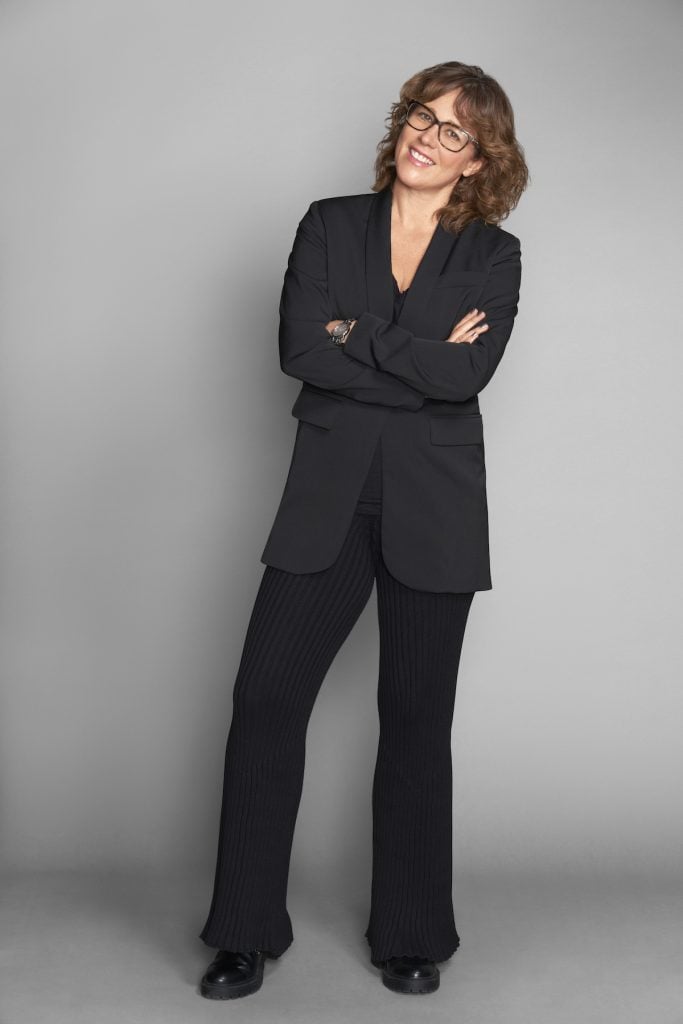 Andre Comeau says he has no ill will toward Becky Blasband
Comeau ended up speaking with Blasband at some point after she left the loft. But, "I have not spoken to Becky since the show aired," he said on the Behind the Velvet Rope with David Yontef podcast.
"I've spoken with her a few times since we moved out and have, you know, explained, you know, my thoughts," he continued. "Cause what happened is that when she left, she didn't respond to any of our repeated texts or calls. I called her a couple of times when she left, just to kind of say, what's going on? What are you doing? And she didn't respond. And that kind of rubbed me the wrong way, certainly."
RELATED: 'The Real World: New York': Does Eric Nies Ever Make it to the Loft?
"So when I did hear from her, I had to explain to her, look, you know, your absence given that, you know, there was no other explanation," he added. "I went in a pretty dark place and, and I had nothing else to go on. You weren't there to, you know, give any other explanation. So, I mean, obviously, I knew it wasn't me, but I still felt, you know, she should have responded to my repeated texts and calls and maybe cleared up some of that confusion."
Comeau added that he is still open to talking to Blasband at any point. Adding, "I have no ill will."
Andre Comeau says the series is still very real
Comeau also shared that despite rumblings about reality television being fake, The Real World was very real. "No that was all real," Comeau told People TV's, Daryn Carp. "I was there. I saw it with my own two eyes and my own two ears." He added, "I saw someone paint themself into a corner, and rather than, you know, try to ease her way out, she chewed her own foot off to get out of it. And it was not a very … it was ill-advised."
He also addressed how Blasband was surprised by the conversation she had with Powell. "I know that Becky felt a little blindsided by the conversation, that she wasn't really expecting to be confronted with the conversation that she had with Kevin back in the '90s," he said.
RELATED: 'The Real World Homecoming': Is There Enough Love for the Series to Revisit Every Season?
"I would have thought that she should have expected that, I was expecting it," he remarked. "And I'm still expecting some of the things that I said to come back and haunt me because we all know what we're getting into. I mean, we all know that – cameras are on and they want to create some, you know … that they want us to discuss some of the issues of the day and certainly, race and the difficulties with communicating our viewpoints are always a hot topic. I would say that some of the things that Becky said were ill-advised and probably not very well thought out."