'The Real World': Norman Korpi Reveals He Slept in David Bowie's Bed
Norman Korpi from MTV's original The Real World: New York recently revealed he once slept in rocker David Bowie's bed. He made this revelation while playing a game on the podcast, Scissoring Isn't a Thing when the hosts asked him if he'd "rather" David Bowie or George Michael.
How did Normal Korpi from 'The Real World' end up sleeping David Bowie's bed?
"Well first, I slept in David Bowie's bed," he laughed on the podcast. "So let's just start there. With a big poster of [Bowie's wife] Iman, so …"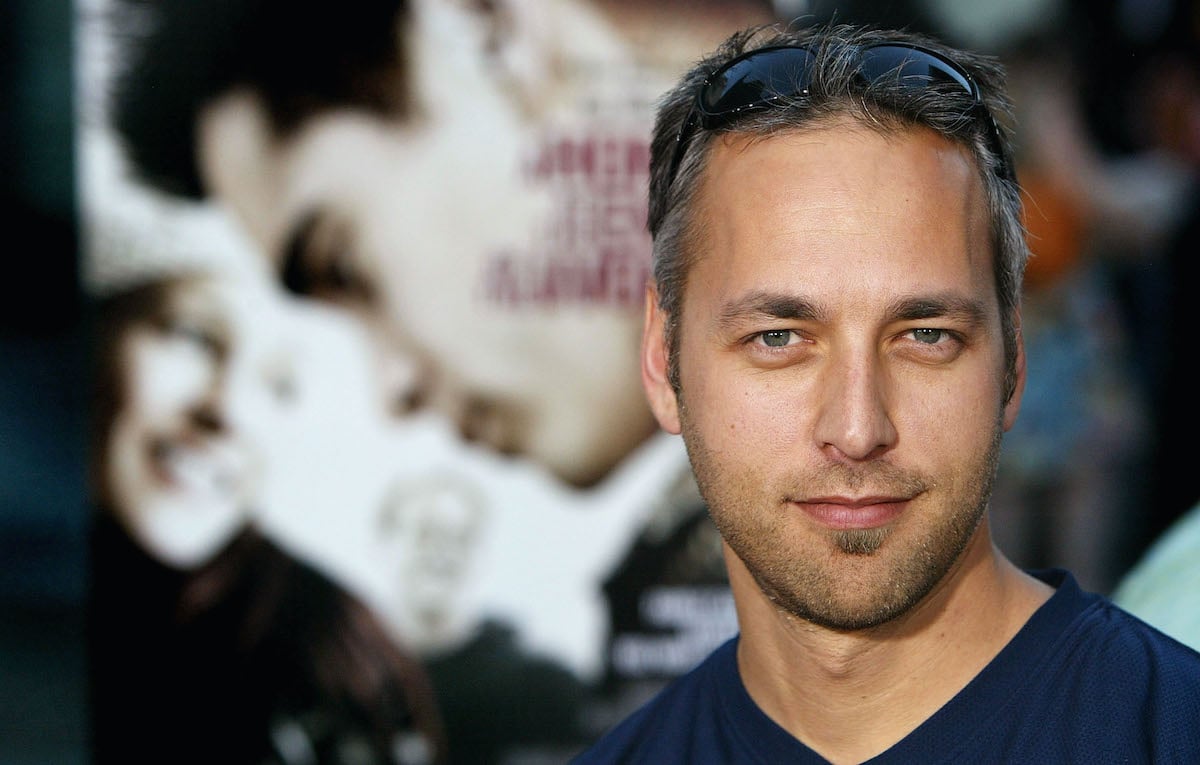 "But I wasn't sleeping with David Bowie," he clarified. "I was sleeping with his assistant that controlled his apartment in West Hollywood. But it was on my birthday so it's very special to sleep in David Bowie's bed!" He added while laughing. While still playing the "who would you rather" game, Korpi opted for Bravo producer Andy Cohen over Cohen's close friend CNN's Anderson Cooper.
Norman Korpi also worked on artist Andy Warhol's '15 Minutes of Fame'
"I was part of Act Up and doing lots of creative crazy stuff," he recalled when he was originally cast on the original 1992 series. "I did work on a stint when I was very young on the Andy Warhol's 15 Minutes of Fame. So I was like the guy who just brought the cameras around, 17 years old in New York trying to get film experience. So that was an interesting thing."
RELATED: 'The Real World Homecoming': Is There Enough Love for the Series to Revisit Every Season?
"And I was around a lot of the remaining Warholian diaspora," he continued. "OK do something sensational, and you'll explode all over the place. And MTV was such this crazy, hot ticket, so I never thought they would take me in any sense." Adding about The Real World, "I thought this would be so groundbreaking, and enough to stir up things out there in the country."
Norman Korpi is also very good friends with RuPaul
Korpi also revealed he became close with RuPaul when he started doing programming for the gay community. "I'm very good friends with RuPaul," he said. "And Lady Bunny. The entire gay diaspora, that was it. I'm gonna put them on television! We're gonna get them on our shows."
RELATED: 'The Real World Homecoming: New York' Cast Lost Jobs After the Show Ended – 'Waiting Tables as Julie From The Real World, That Blows'
"I helped create three shows and direct them, produce them," he continued. "We started to make our own little space." Korpi created Gay Entertainment Television but he also went onto produce the mockumentary The Wedding Video, which also starred many Real World alums. The cast includes Julie Oliver Gentry and Heather B Gardner from Korpi's Real World cast. But also Sean Duffy, Rachel Campos-Duffy, and Syrus Yarbrough from other Real World seasons.
RELATED: 'The Real World: New York': Did the Reunion Ruin Andre Comeau and Becky Blasband's Friendship?