'The Real World' Reunion: Eric Nies Banned From Returning to the Loft — 'Definitely Not By My Choice'
Almost 30 years ago, the season 1 cast of MTV's The Real World showed viewers what it's like when people stop being polite and start getting real. No one knew at the time that they were launching a whole new genre of television.
But that's exactly what happened. Now, those seven strangers are reuniting for The Real World Homecoming: New York to reflect on the groundbreaking series. But one of the original stars was banned from living in the famous SoHo loft.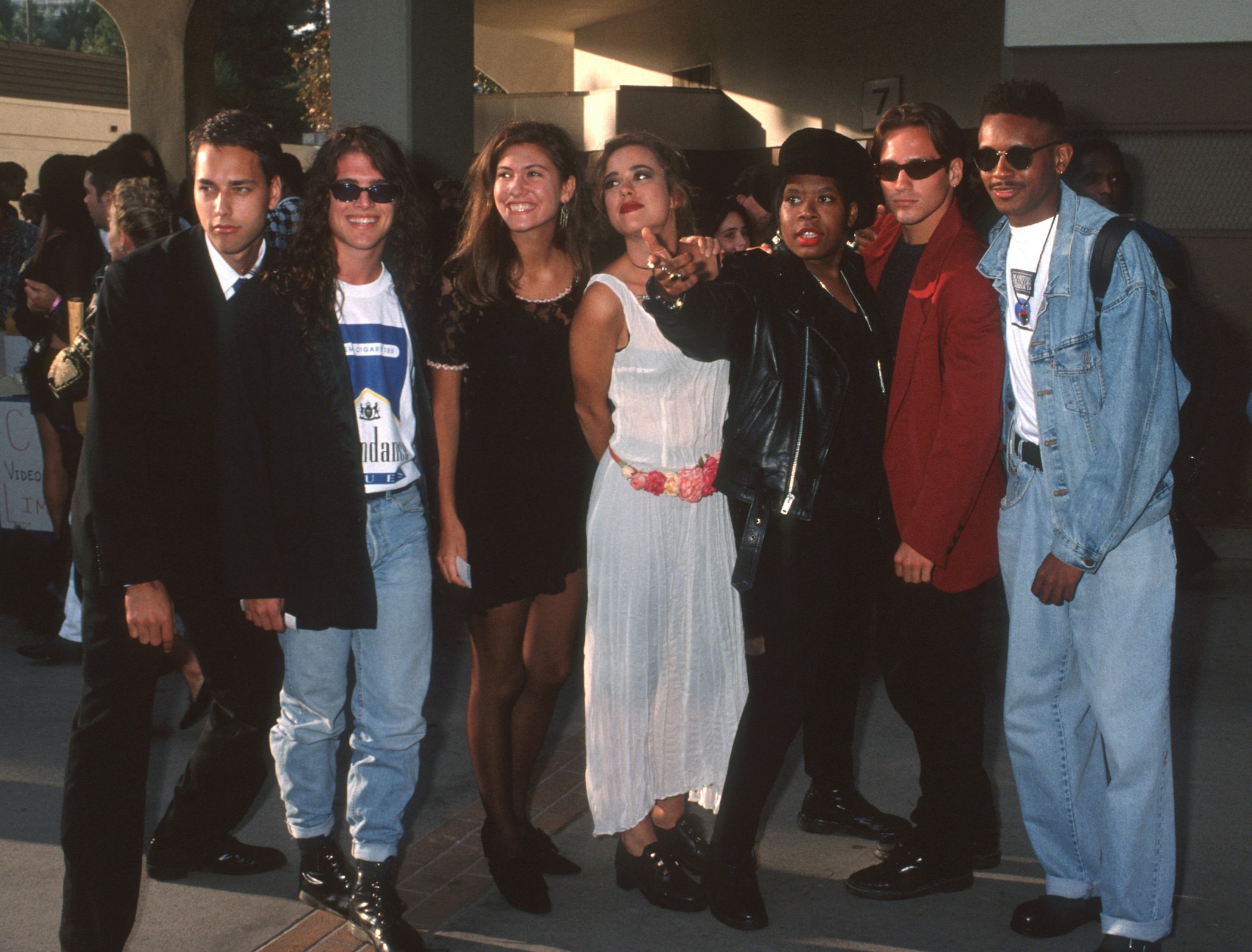 The original cast of 'The Real World' have stayed in contact for nearly three decades
The very first episode of MTV's The Real World premiered in May 1992. It featured seven strangers from different backgrounds who the network had picked to live together in a SoHo loft while cameras recorded their daily lives.
The original cast included Julie Gentry, Kevin Powell, Eric Nies, Norman Korpi, Rebecca Blasband, Andre Comeau, and Heather Gardner. All were aspiring artists and performers who jumped at the chance to live in New York rent free.
Created by producers Mary-Ellis Bunim and Jonathan Murray, The Real World was a mix of the 1970s PBS documentary series An American Family and Beverly Hills 90210. The show gave the cast the opportunity to pursue their careers. It also bonded them in ways they never expected.
"No matter what, we're connected for life by this," Powell told The New York Times. "No one can say they were the first — we are the first."
To this day, all seven keep in touch via group texts. When they all received text messages that invited them to return to that same SoHo loft, every single one of them said yes.
The cast hasn't changed, they've 'evolved'
In The Real World Homecoming: New York, all of the OG cast members now have the chance to look back on their season 1 experience and reassess themselves.
Instead of being young (and sometimes naive) 20-somethings, the cast is now all in their 40s and 50s. Everyone is a parent and/or a professional. Gentry — who was an aspiring dancer from Birmingham, Alabama, back in 1992 — is now a mother of two and a community garden organizer.
After filming the new season, Gentry says the cast has "evolved but we haven't really changed."
RELATED: 'The Real World': Heather B. Gardner Wasn't Convinced a Reboot Was a Great Idea
The cast was able to revisit past debates on subjects that were considered taboo back in the early 1990s. They argued about race, sexuality, and privilege. This time around, Blasband says they were able to "mature into a rational conversation and a real discourse."
The singer-songwriter says that is something that is needed in this country since things have gotten so combative.
"We've become a combative society, and in that combat, we lose reason," Blasband noted.
Eric Nies was banned from living with his former 'Real World' roommates
The reality series returned to the downtown Manhattan loft for The Real World Homecoming: New York. But, only six roommates actually lived there during filming. This is because Niese was banned from setting foot in the loft. Instead, he appears via video from his New York hotel room.
When asked why he wasn't allowed to film in the loft, Nies said, "I'm not sure how much I can get into that right now." He added that his separation from the cast was "definitely not by my choice."
Nies says he has accepted the outcome, and more will be revealed in the future. MTV has not commented about Nies' exclusion.
Despite his physical absence, Nies is a part of many of the cast conversations. Some of those weren't easy. But according to Powell, there is a lesson that viewers will be able to take away from the reunion. That valuable lesson is that it's possible to talk with others we don't agree with, but it has to be done in a specific way.
"We have to have uncomfortable conversations with people about things we don't agree with," he said. "But it has to be with love."
Real World Homecoming: New York premieres March 4 on Paramount+.