The Reason Kim Kardashian West Was Crying While Talking to Kanye on Wyoming Trip Revealed
During the week of July 26, Kim Kardashian West flew to Wyoming to see Kanye West as he repeatedly made headlines for behavior attributed to his bipolar disorder.
She was seen crying during a tense conversation with the Yeezy designer for reasons that were unknown at the time. However, a source has since said that she was allegedly telling him that their marriage was not working out.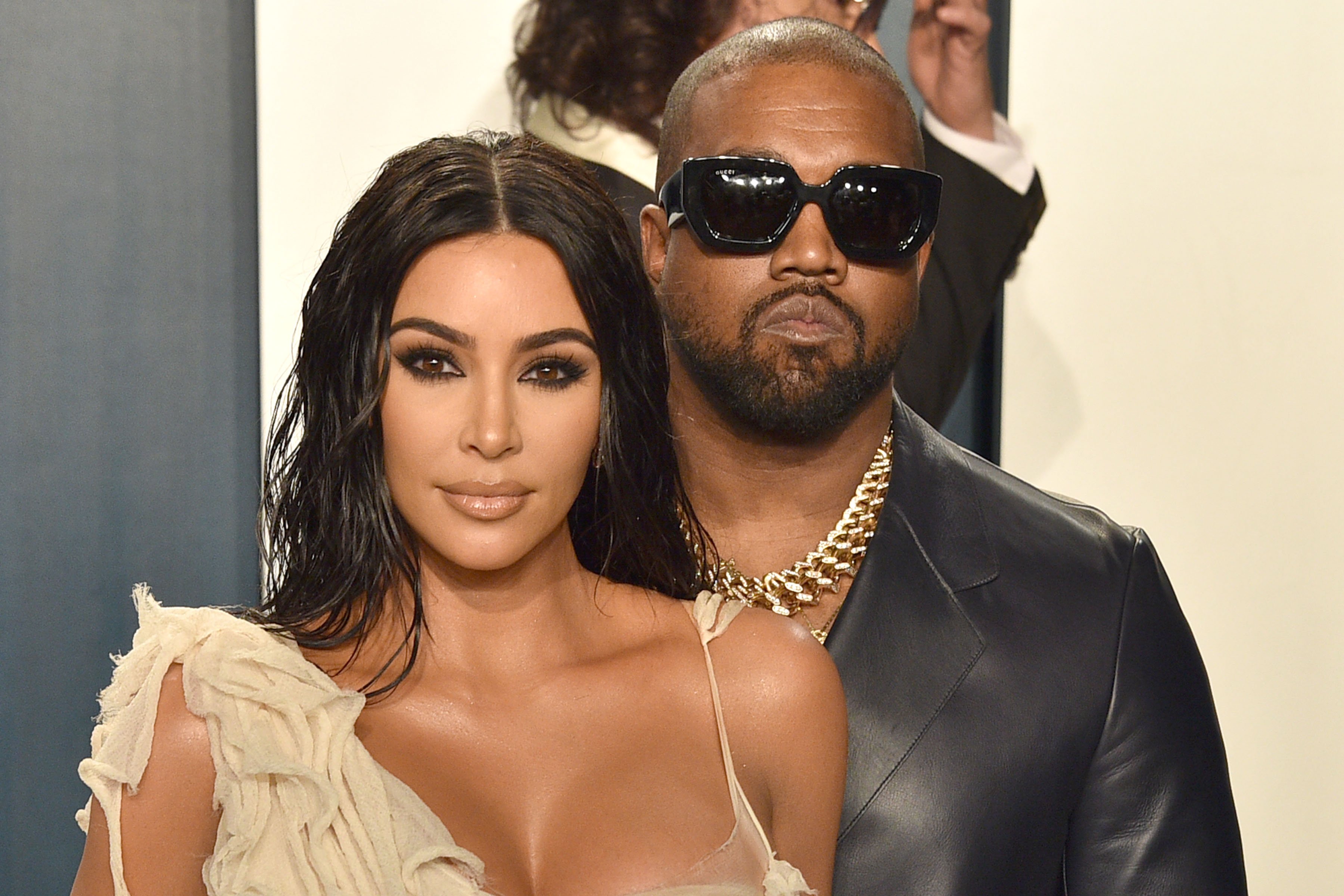 A quick recap of the drama between Kim Kardashian and Kanye West
The drama started on July 19 when West held his first presidential campaign rally and revealed personal information about their relationship.
As his statements swept the Internet, West went on Twitter and claimed his wife had been trying to fly to his Wyoming ranch with two doctors to "lock [him] up." He also called out her mom, Kris Jenner, for "ignoring" his phone calls and said she was not allowed around their kids: North, 7, Saint, 4, Chicago, 2, and Psalm, 1.
Kardashian West kept quiet as the "Flashing Lights" rapper continued his Twitter tirade, which included jabs at her sex tape and a claim that he had been trying to get a divorce for years. But a source told People that his behavior had taken a serious toll on their marriage. "Things have broken down significantly between the two of them, and it's happened pretty suddenly," said the insider.
When Kardashian West did finally speak out, she acknowledged that West had been struggling with his bipolar disorder and asked the world for compassion. She did not comment on the status of their marriage, but West attempted to right his wrongs on July 25 when he apologized to her on Twitter.
Kim Kardashian West's trip to Wyoming
After several failed attempts to see West, the reality star reunited with her husband on July 27 at their second residence in Cody, Wyoming. Upon her arrival, she was photographed crying while having what appeared to be a heated conversation with West in his car.
"As soon as Kim got to the ranch, she and Kanye came out together in his car," a source told People of the trip. "[Kim] is very emotional about everything and also exhausted. She feels very hurt by Kanye. She has tried to reach him multiple times and he just ignores her."
So "she decided to fly to Cody to speak to him in person," according to the source. "She doesn't want to be ignored anymore … It's all a bad situation."
A day later, the KKW Beauty founder was seen leaving Wyoming without West, whom she married in 2014 following a two-year relationship.
The reported reason Kim Kardashian West flew to Wyoming revealed
On July 30, a source told People that the Wests had had a heated conversation about their future together.
"She isn't getting back what she needs from Kanye," the source shared. "She was to the point that she flew to Cody to basically tell him their marriage is over and to say goodbye."
The insider claimed that West seems open to the idea of staying with his wife but also suggested that he doesn't understand the damage he's allegedly caused thus far.
"He doesn't seem to get what she is saying," the source continued. "He hasn't changed anything that she told him needs to change."
But even so, "Kim is very torn," according to the source. "The last thing she wants is to be divorced with four kids. She knows that she will be fine financially, but her concerns are the kids and the partnership. She is moving towards a divorce, but who knows if she will actually sign papers."
Neither of them has addressed the report, at the time of this writing. But if it's true, we wish both of them the best.