'The Red Sleeve': Fans Noticed Episode 1 of the K-Drama Foreshadowed the Emotional Finale
Korean drama fans cannot stop talking about the historical romance The Red Sleeve. Its tense and heartbreaking K–drama storyline moved fans as real-life events and characters inspired it. The Red Sleeve's finale needed some in-depth explanation, but fans noticed a jaw-dropping detail in Episode 1 that gave away Deok-im (Lee Se-young) and Yi San's (Lee Junho) final moments together.
[Spoiler alert: This article contains spoilers for The Red Sleeve Episode 17.]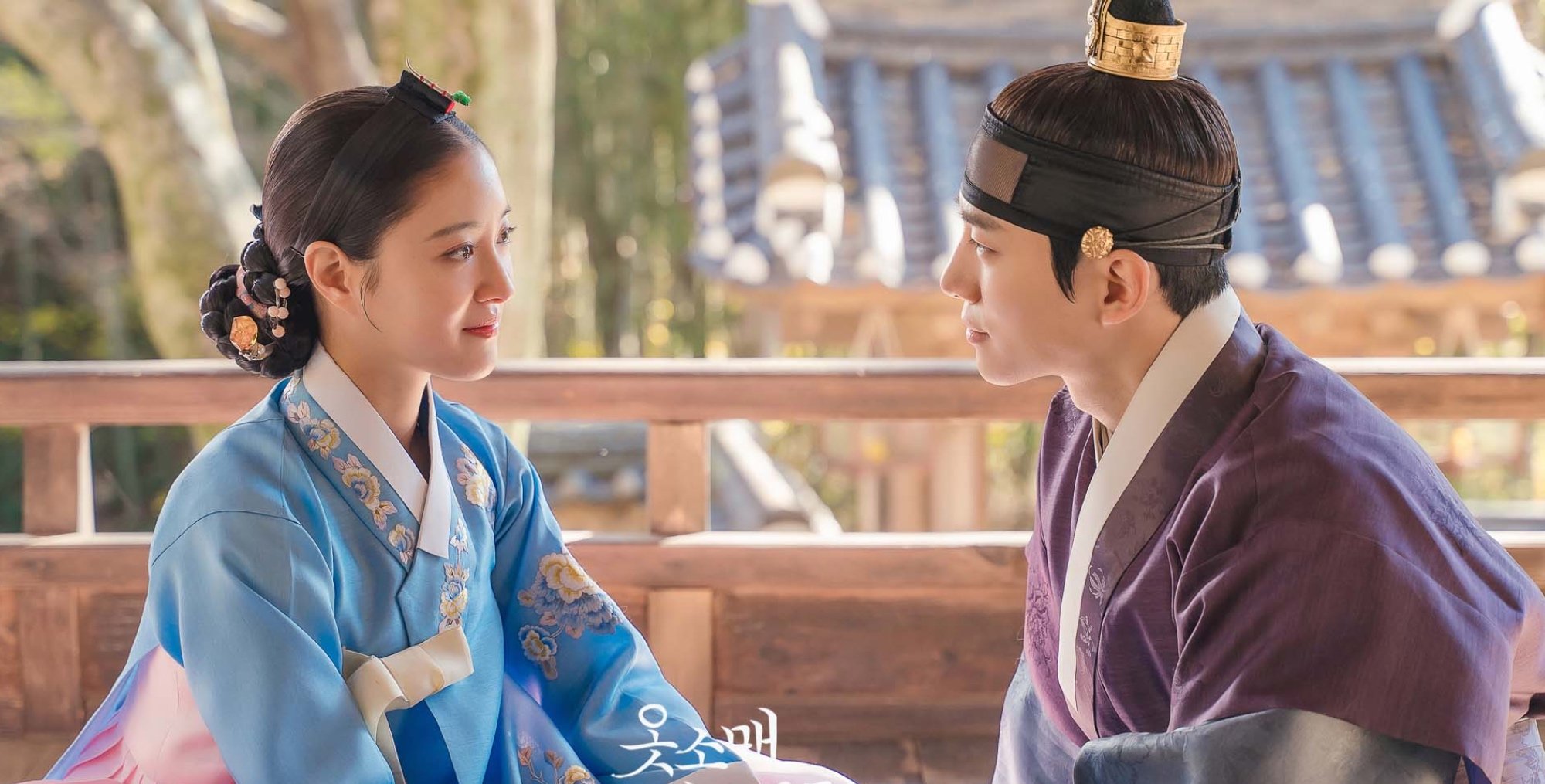 Yi San decides to stay with Deok-im in 'The Red Sleeve' finale
A lot happens in the K-drama's final two episodes. The Red Sleeve Episode 17 ended the turbulent love story between Deok-im and Yi San in a way that broke many fans' hearts. In episode 16, Deok-im agreed to be Yi San's concubine and gave up her freedom as a court maid.
Their life together led to a son, but he tragically dies of measles while Deok-im is pregnant with another child. Later on, Yi San is sick with a cold but realizes Deok-im is more ill. Her illness, grief, and pregnancy lead to her death and Yi San's broken heart.
Years later, Yi San is unable to move on from his first love and also falls ill. On the brink of death, Yi San wakes up in a dream of an old memory with Deok-im. Yi San believes all the heartbreaking events never occurred until he tries to return to the palace and gets flashbacks.
While Deok-im encourages him to return to the people who need him, he stays. They gaze into each other's eyes in love, and Yi San monologues about the moment's perfection. The Red Sleeve finale ends with Yi San's death.
A conversation between a young Deok-im and Yi San in episode 1 foreshadowed the K-drama's finale
Fans intensely analyzed the meaning of The Red Sleeve's finale. While fans speculated Yi San died while in his dream based on the greying color of his skin, they noticed another significant detail. Accorsing to KBIZoom, Yi San and Deok-im's final monologue ties back to their first meeting as children.
As Yi San gazes at Deok-im, he says, "It's okay to call this the past. It's okay to call this a dream. It doesn't matter, even if it's death. I will only choose this moment with you. And hope. I hope this moment doesn't change. May this moment last forever." Deok-im says the final words, "And so, this moment became out eternity."
In The Red Sleeve Episode 1, Yi San and Deok-im meet as children. Yi San is grieving his grandmother's death and resents the hurtful last words he said to her. But Deok-im soothes him by saying she knew how much he loved her, "Everyone who died knows. Even the hidden words deep in your heart that you didn't say."
Fans interpreted this scene to foreshadow the character's final moments together. Throughout the K-drama, they were madly in love but never fully expressed their feelings for each other. In Yi San's dream, no words needed to be exchanged as Deok-im knew Yi San's undying love for her and hers for him.
Fans loved 'The Red Sleeve's' complex portrayal of love and freedom
The K-drama has many noticeable and subtle layers about the complexity of love for the main characters. A fan on Reddit fleshed out the K-drama's storyline. The fan explains the drama was about the characters' freedom of choice and love. Deok-im fought the entire K-drama to keep the freedom she created for herself.
By the finale, she decides to stay with Yi San knowing she has lost a part of herself. "The most important point here is that Deok-im herself chose, out of her own free will to be with him – to love and be loved. Even if love for her was suffocating especially when knowing that San would never fully belong to her," said the Redditor.
Yi San expressed his feeling for Deok-im but knew of his duty to the nation. It "makes the ending so much more special because they had finally both consciously chosen to be together in the afterlife as their final self made choice." Their complex love story had a happy ending based on free will.