The Regular Job 'Sopranos' Actor Vincent Curatola Had Before Becoming 'Johnny Sack'
After The Sopranos' great opening season, producers kept the momentum going by introducing meddlesome supporting characters. In Season Two, Richie Aprile (David Proval) arrived home from prison to throw his weight around and generally give Tony Soprano (James Gandolfini) a headache.
Later, characters like Ralphie Cifaretto (Joe Pantoliano) and Phil Leotardo (Frank Vincent) filled the void as previous instigators fell by Tony's hand. However, one such character entered the picture in Season One and didn't die — of natural causes, mind you — until the final Sopranos installment.
That was New York underboss John Sacrimoni ("Johnny Sack"). Whether referring to Carmine Jr. as "disgusting," pledging not to stick his beak in over in Jersey, or showing amazing devotion to his wife Ginny, Johnny had countless memorable moments on the show.
Vincent Curatola, who played Johnny all those years, didn't come to the part after a history of gangster acting (like Vincent or Tony Sirico, who played Paulie Walnuts, both did). In fact, Curatola's first major acting role was Johnny Sack.
Curatola ran a masonry company in New Jersey until the 1990s.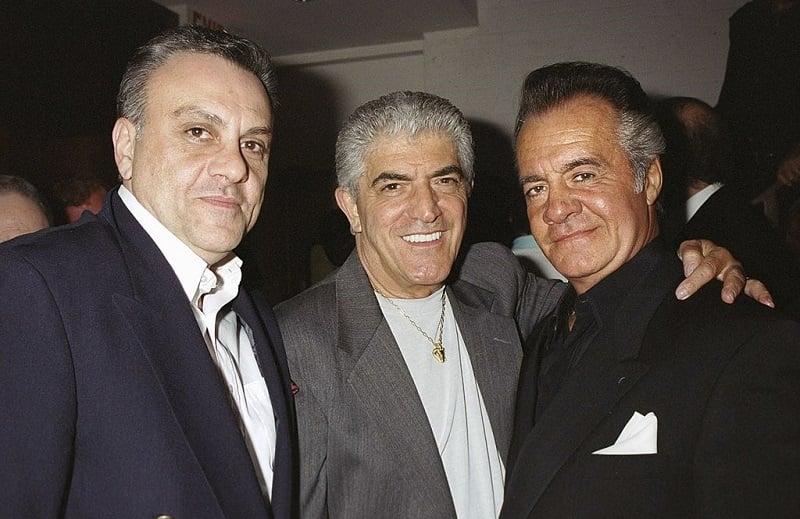 Sopranos fans likely know Steven Van Zandt came to acting via the music industry. Van Zandt played guitar in Bruce Springsteen's band for many years before joining The Sopranos. (Originally, creator David Chase wanted Van Zandt for the role of Tony.)
But Curatola came from an even more unlikely profession: construction. Maybe you don't consider it unlikely, given the Soprano and New York families' "involvement" in construction on the show. Still, Curatola had only just begun acting shortly before he landed the part of Johnny Sack.
In 2002, Alan Sepinwall wrote about Curatola's previous life as owner of a masonry company in Bergen County. (That article and many others by Sepinwall and Matt Zoller-Seitz went out as The Sopranos Sessions.)
According to Curatola, he never considered acting until his wife encouraged him to pursue it in the late 1980s. (Curatola was then in his late 30s.) After taking a class, he began putting on talent showcases for the students. A few years later, he auditioned for Johnny Sack and got the part.
Curatola only had 2 minor acting credits prior to 'The Sopranos.'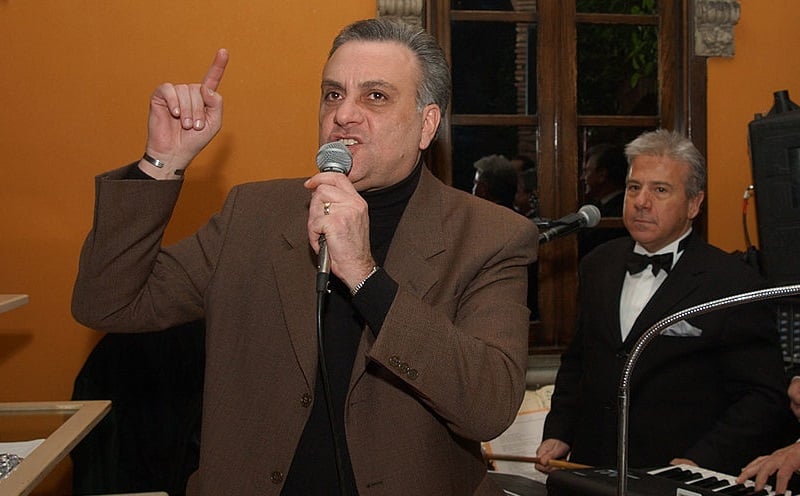 If you look at Curatola's screen credits before The Sopranos, you don't find much. Other than an obscure short film he wrote, Curatola only appeared in one episode of Law & Order and a TV movie based on the show.
But when casting directors saw his audition, they obviously saw Johnny Sack. "There are things we've experienced being businessmen or whatever we were before [The Sopranos] that enhances what we do on-screen," Curatola told Sepinwall.
Since Johnny was a higher-up and not a street thug, Curatola was ready for the role. "It fits so well that we would be adamant about a particular deal or split on the money," he said. Most Sopranos fans would probably agree.
Also see: The Great 'Sopranos' Joke James Gandolfini Wanted Removed From the Script