'The Ren & Stimpy Show': One of The Three Stooges Inspired the Voice of Stimpy
Find out which of The Three Stooges inspired the voice of Stimpy on the '90s sitcom 'The Ren and Stimpy Show.'
John Kricfalusi's Ren and Stimpy Show may have been a groundbreaking '90s cartoon sitcom, but the comedic voice acting in the series was inspired by decades past. Find out which one of The Three Stooges inspired the voice of Stimpy.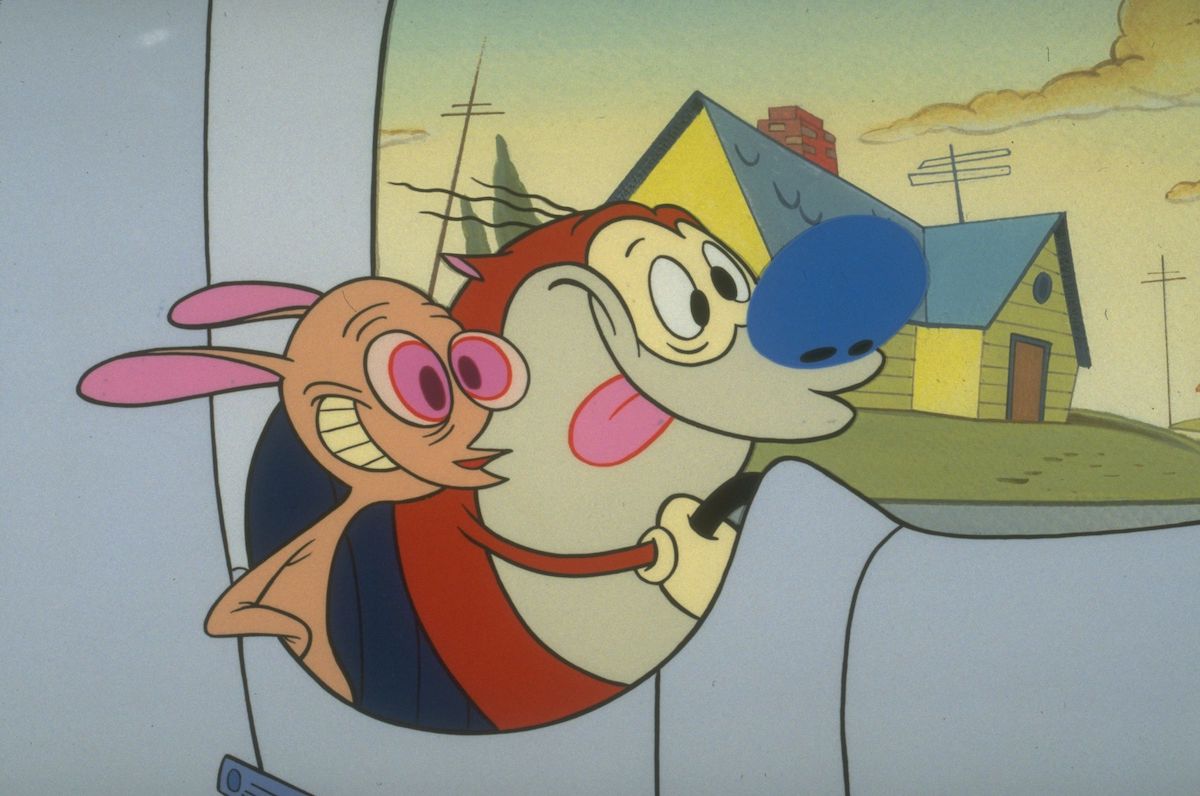 The Three Stooges brought slapstick comedy to the mainstream
From 1922 to 1970, The Three Stooges entertained the masses with physical farce and vaudevillian fare. Throughout The Three Stooges career, Moe Howard and Larry Fine were mainstays in the act. The third Stooge rotated between Shemp Howard, Curly Howard, Joe Besser, and later, "Curly" Joe DeRita. 
Larry Fine was a reactionary comedian 
Born Louis Feinberg in Philadelphia, Pennsylvania, Fine would later become known for his many talents, which included acting, comedy, violin, and boxing. Fine got his start performing as a vaudevillian violinist and master of ceremonies at Chicago's Rainbo Gardens from 1925 to 1928. During that time, Fine meet Shemp Howard and Ted Healy, the creator of The Three Stooges.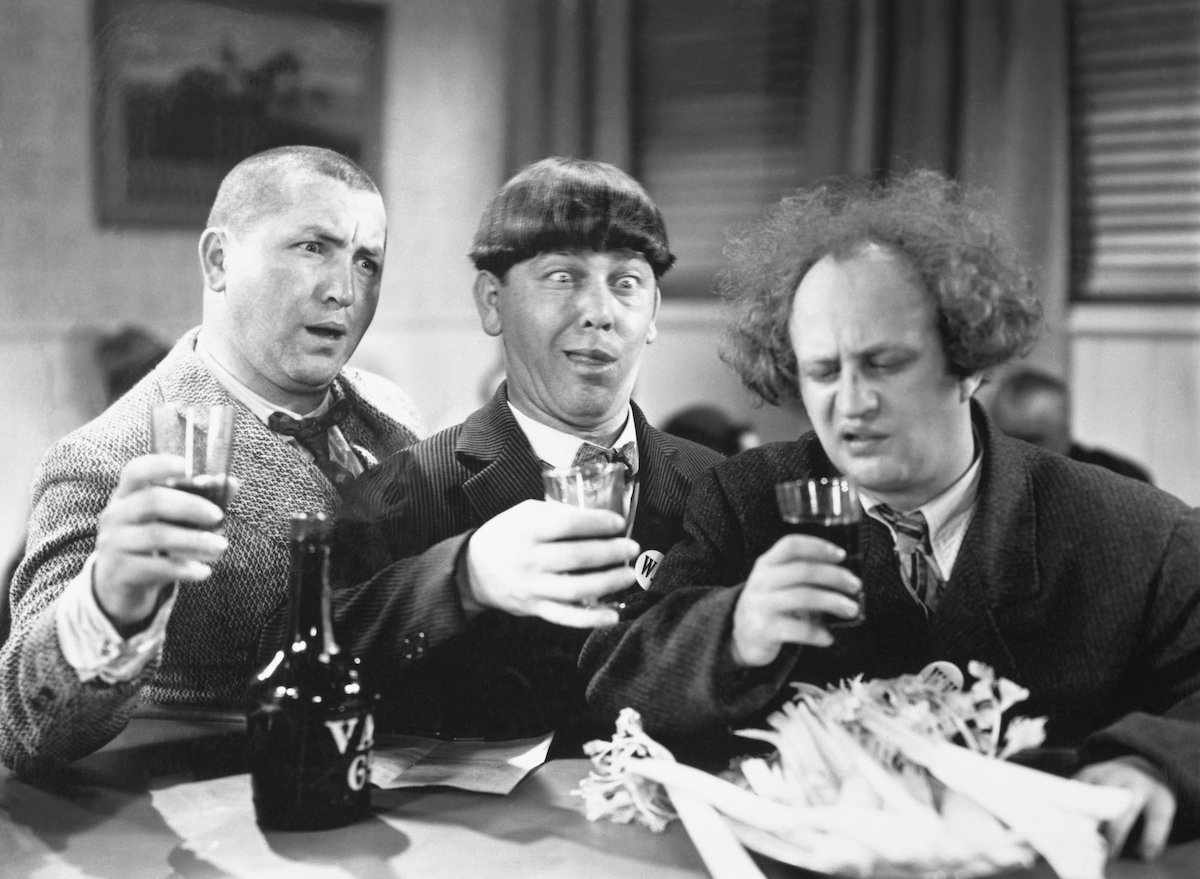 "Moe, Larry, and Shemp" first appeared together in A Night in Venice. Then, in 1930, the trio toured as "Ted Healy & His Racketeers." In 1934, they broke it off with Healy and began touring as "Howard, Fine, and Howard: Three Lost Soles." 
During the Curly era of The Three Stooges, Fine became the character who reacted to everything instead of driving the story. He was often the voice of reason in The Three Stooges' antics, pit between Moe's bossiness and Curly's childlike wonder. 
Larry Fine inspired Billy West's Stimpy voice 
Billy West is a voice actor responsible for several iconic cartoon characters including Bugs Bunny, Doug Funny, Fry from Futurama, and Stimpy. Growing up, West was a fan of Your Show of Shows starring Sid Caesar and Jonathan Winters. He was also an avid watcher of The Three Stooges. 
"I used to watch The Three Stooges every morning before I went to school," West told The Laugh Button. With little interest in his education, West said he learned about life through The Three Stooges' comedy. "I caught all the ironies. And of course the voices grew on me." 
Idolizing the Stooges, West perfected his Fine impression, which was later used as the voice of Stimpy on the The Ren and Stimpy Show. Showrunners took West's impression and sped it up — an old trick in the world of voiceovers. 
"If you mess around with those kind of things, you can come up with a new voice," West told The Laugh Button. "Like infuse him with someone else's voice. And that's what I kind of did. A lot of infusion kind of stuff." 
Without his "undying respect" for Fine's work in comedy, West feels he wouldn't have gotten anywhere in his voice acting career. 
"You've got to have something to build on unless you're a total, total freak and can just channel paranormal thoughts and voices and ideas," he concluded. 
Another actor inspired Ren's voice on 'The Ren and Stimpy Show' 
Ren's voice on The Ren and Stimpy Show was based on character actor Peter Lorre's voice. It was creator Kricfalusi's idea to model Ren's voice after Lorre's squirmy, slightly psychotic sounding voice. And when Kricfalusi's brought West in with his Fine impression for Stimpy, the show became whole.