'The Resident': Is Chastain Park Memorial Hospital a Real Place?
Since 2018, fans of Fox's medical drama The Resident have watched its characters save lives at Chastain Park Memorial Hospital. As with many medical dramas on television, there are some areas of The Resident that tend to be a bit overdramatized and unrealistic, while others ring true. But what about Chastain Park Memorial itself? Is the Atlanta-based medical center a real place?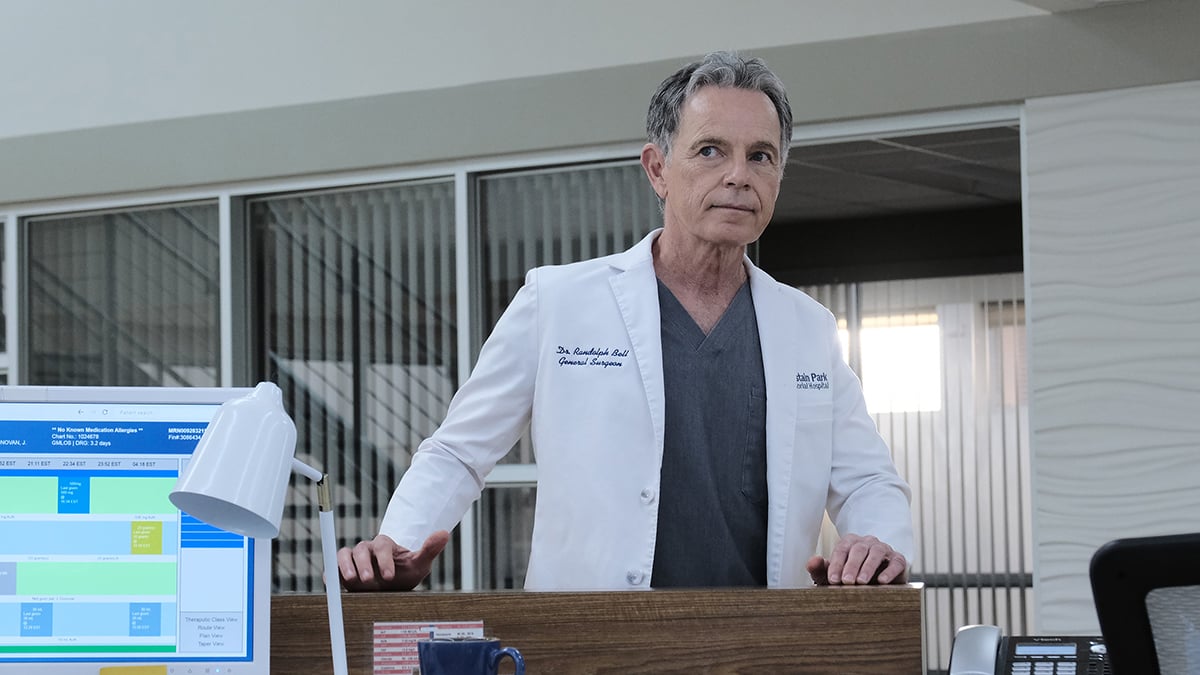 'The Resident' showcases the negative side of hospitals
Medical dramas have long been a staple genre; Grey's Anatomy, House, The Good Doctor, and Chicago Med are just a few hit examples. However, what sets The Resident apart from the others is its depiction of the negative side of hospitals, according to executive producer Andrew Chapman. The showrunner explained to CNN in May 2021 that the series received criticism from people in the medical field for its depiction of "problems in medicine."
"We took a lot of flack from doctors all across the country saying, 'Why are you doing this?' Doctors are heroes, et cetera, et cetera," Chapman said. "And we said, 'Yeah, doctors are heroes. Absolutely. But there are issues out there and you have to deal with these issues.'"
Fans may recall that back in the beginning of The Resident, Chastain Park Memorial Hospital was all about money. In the pilot, Dr. Randolph Bell (played by Bruce Greenwood) accidentally killed a patient in surgery due to unsteady hands, but covered up the death as a surgery complication in order to keep himself and the hospital safe. Other storylines involved doctors pushing expensive medical treatments and surgeries without any real reason for patients to receive them.
Now four seasons in, Chastain Park Memorial Hospital has gone from private to public and changed its ways. The Resident has shifted its focus to portraying other problems that hospitals face, including medical racism and the coronavirus (COVID-19) pandemic.
"I think the most important thing is to give airtime and visibility to a lot of these issues," The Resident writer Anthony Chin-Quee told CNN.
Chastain Park Memorial Hospital is actually an art museum
Chastain Memorial Park is not a real hospital; it just plays one on TV. In fact, many of The Resident's exterior and some interior shots actually show the High Museum of Art in Atlanta, according to Atlas of Wonders. The museum's main building serves as an entrance to the show's hospital in many of the outdoor scenes. Additionally, the museum's atrium, designed by Richard Meier, acts as the main lobby of Chastain Park Memorial Hospital.
If the hospital isn't real, then why does the name sound familiar? Chastain Park Memorial Hospital's name comes from another Atlanta landmark: Chastain Memorial Park. According to Romper, this is the city's largest park, featuring a pool and an amphitheater. Much of The Resident has been filmed in Atlanta, as well as Conyers, Georgia.
'The Resident' will return for a season 5
In May 2021, The Resident wrapped up its fourth season. Just days before the series finale, Fox announced that it renewed the series for a season 5. It's unclear at the time of this writing when the season will premiere, but it's likely to air sometime in the fall. Most of the cast members, including Matt Czuchry as Conrad Hawkins and Emily VanCamp as Nic Nevin, are expected to return.
RELATED: 'The Resident': Malcolm-Jamal Warner Opens Up About The Raptor and Mina