'The Resident': Malcolm-Jamal Warner Opens Up About The Raptor and Mina
After several high-profile relationships, Malcolm-Jamal Warner has become notoriously tight-lipped about his private life. But lucky for fans, he doesn't have the same hard and fast rules about his character's love life. Warner portrays the prickly Dr. AJ "The Raptor" Austin on The Resident, Fox's addictive medical drama. He stopped by Entertainment Weekly to discuss his role on the show and his character's relationship status.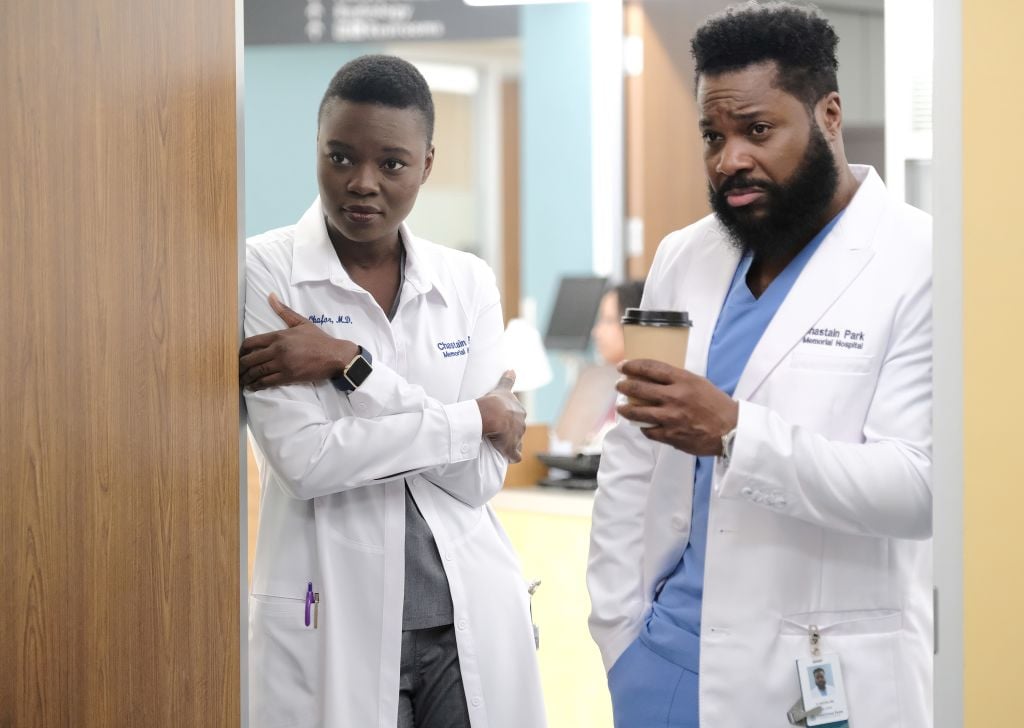 Malcolm-Jamal Warner has comedic flair and dramatic chops
On The Resident, the chemistry between Warner and Shaunette Renée Wilson, who plays Mina, is palpable. Some fans may be wondering what will happen next. But before dishing on The Resident with Entertainment Weekly, Warner shared some details about his previous work.
Prior to The Resident, Warner's most well-known role was as Theodore Aloysius Huxtable, better known as Theo, on the long-running sitcom, The Cosby Show. In the show, Theo was the middle child and only son of Heathcliff and Clair Huxtable. He had four sisters, a knack for finding trouble, and a gift for humor.
Although most fans will remember him most for his comedic work, Warner notes that he began his career in drama. And lucky for fans, he had the chance to show off his dramatic chops even while working on a show known primarily for its comedy. In the show, Warner had ample opportunities to tackle serious material dealing with matters such as drug awareness and learning disabilities.
Warner honed his skills and landed The Raptor role
"I've always thought that comedy is just, you know, it's a harder track," Warner confessed.
As tricky as comedy may be, Warner is highly skilled in the genre. He has amassed a long list of credits in comedic projects, including a starring role in the successful sitcom, Malcolm & Eddie, co-starring Eddie Griffin.
"Being able to flourish in dramatic work doesn't depend on being funny." Warner notes.
Over the years, the actor proved that his talent shines through whether in comedy or drama, on camera or behind a microphone. TV buffs who grew up in the 1990s may recognize his distinctive voice as The Producer from The Magic School Bus.
While he achieved success as a comedic performer and voice actor, Warner also pursued some dramatic roles and appeared in Dexter, House of Lies, and Suits, among other projects.
"My muscles were aching because they wanted to do more dramatic work because for a string of time, I was really only doing comedy," Warner said.
By the time the role of The Raptor came along, Warner had a variety of acting experience under his belt. The actor told Entertainment Weekly, "The Raptor was one of those auditions that I really wanted."
To the delight of fans, he nails the character of the brilliant and brash doctor on Tuesdays at 8 p.m. on Fox.
Warner's take on The Raptor and Mina
The audience embraces Warner as The Raptor on The Resident, and many shippers see his character and Mina as the romantic end game. Here's what the actor had to say about the trajectory of the relationship between The Raptor and Mina:
"We've been on this track with The Raptor and Mina, and what's going to happen with that relationship. But now there is someone else in the picture."
Warner went on to elaborate on the history of unrequited love with Mina and the evolving relationship dynamics. He concluded by sharing his take on where things stand between the characters:
Whereas with this new love, you actually get to see The Raptor shine and flourish and live in this loving place. But we also find that it's not necessarily the end of the road with The Raptor and Mina. So, it's a nice place to be. And even as an actor, I don't know just yet where the storyline is going, so there's a wonderful place of just being, and just being present to, you know, the episodes as I get them.

Entertainment Weekly
Read more: 'Grey's Anatomy' actress Jasmine Guy is Tackling a New Role in BET's 'Open'