'The Resident': 3 Questions Fans Need Answered in Season 5
The Resident Season 4 tied up quite a few of the show's storylines, but there's still plenty to be explored. Thankfully, Fox has renewed the medical drama for season 5, which is slated to air on Sept 21, 2021. In even better news, the show will return to its 23-episode format, which means there's time to dive into a whole new set of plot points. Here are a few questions many fans hope The Resident addresses in season 5.
[Spoiler alert: The following story contains spoilers for The Resident Season 4.]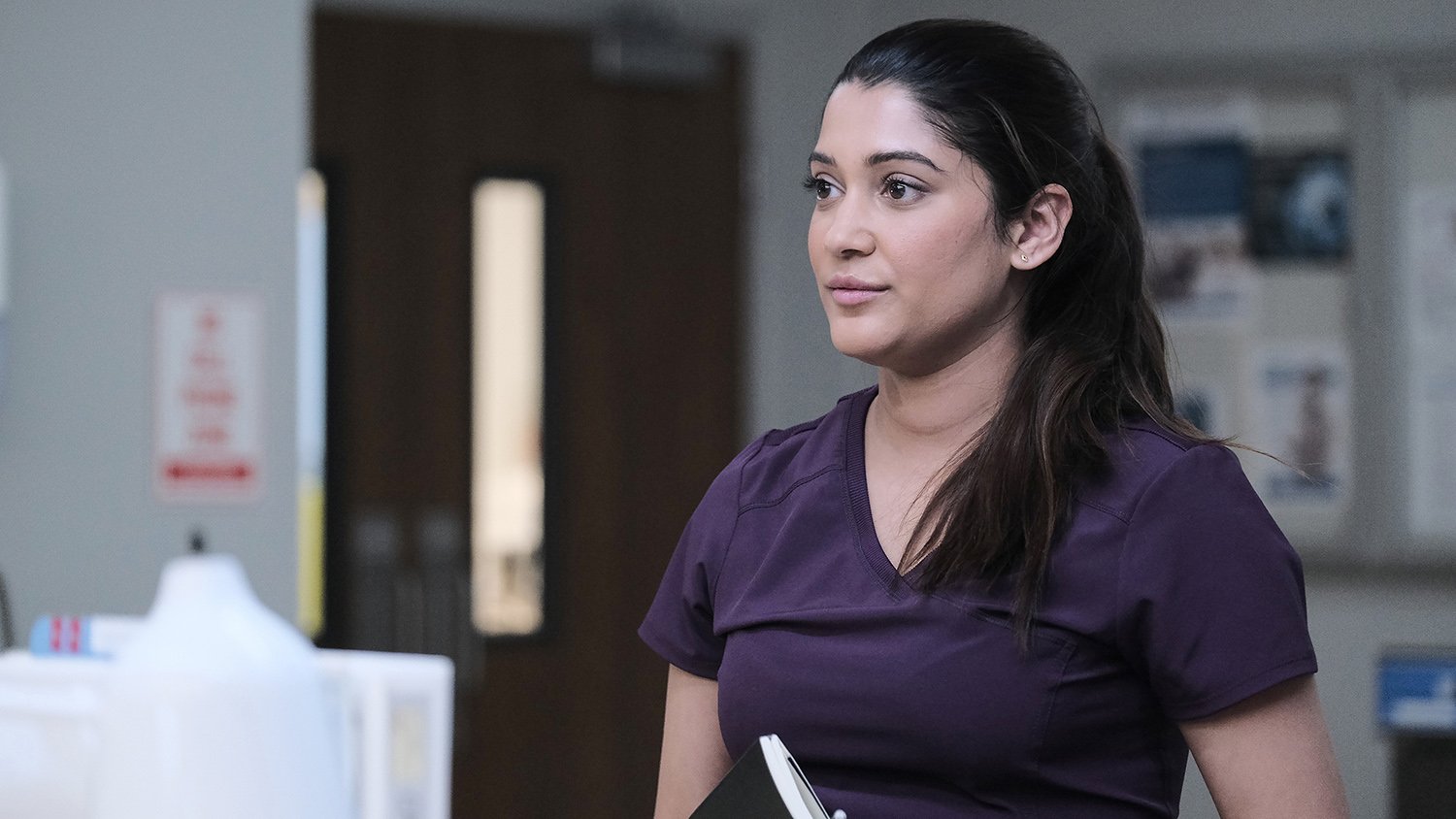 Where will Devon and Leela take their relationship?
The Resident Season 4 introduced a budding love story between Devon Pravesh (Manish Dayal) and Leela Devi (Anuja Joshi). The two connected on a dating app early in the season and went out together a few times. Their relationship continued to build until the season finale, when Leela and Devon finally shared a kiss.
In addition to their personal relationship, Devon has also acted as a supportive coworker during Leela's early days at Chastain Park Memorial. Viewers learned that Leela was dyslexic, but she didn't let it stop her from advancing in her career. With Devon's encouragement, she gained AJ's (Malcolm-Jamal Warner) trust and respect in the operating room. Given AJ's stubborn attitude, this was not an easy task.
As TVLine reported, Fox moved Joshi from a guest to a recurring role ahead of season 5, so fans will likely see much more of Leela.
What does this casting development mean for Leela's relationship with Devon? The two didn't exactly establish whether they would move forward as a couple. However, The Resident co-showrunner Peter Elkoff told TVLine that their kiss will make way for a "big story in season 5." Whether that story is positive or negative remains to be seen.
Will Billie welcome her son into her life?
Speaking of new cast members, Jessica Lucas, who plays Billie Sutton, has also moved to a recurring role. The decision came after Billie's character experienced a major cliffhanger in season 4. She revealed to Nic (Emily VanCamp) that she gave up a son for adoption when she was younger. After several years apart, her son tried to contact her, but she wanted no part of it.
Viewers saw Billie cope with her decision to avoid contact until her son finally arrived at her doorstep at the end of the season. Unfortunately, the episode did not include Billie's reaction to his arrival, which has left many fans wondering what her next move will be. Will Billie continue to push him away, or will she invite him in and answer his questions?
The inclusion of Billie's personal struggle should prove interesting either way, considering fans so far don't know much about her. The Resident has only revealed that she once worked at Chastain, but a surgery she was not permitted to perform led to her getting fired.
Will Dr. Cain leave Chastain Park Memorial Hospital for Johns Hopkins?
Morris Chesnut is slated to return to The Resident Season 5 as Dr. Barrett Cain, but it's unclear how often he'll come around. In season 4, Cain received a job offer at Johns Hopkins, but will he really leave Chastain? He's proven himself to be driven by money, so he may be drawn to Johns Hopkins' promise of a bigger pay. But will that be enough to pull him away from his current job?
Likewise, Chestnut has taken on a role in Fox's new drama Our Kind of People, so it would seem like a good time for Cain's departure. However, Elkoff told TVLine that The Resident has not seen the last of the skilled surgeon.
"It's impossible to say [when Chestnut will appear], given how schedules shift and change," he revealed. "But yes, he will recur. I just can't be specific about how often."