'The Resident': Will There Be a Season 5 and Which Cast Members Are Returning?
Fox's hit medical drama The Resident wrapped up season 4 on May 18. After months of shocking twists, emotional moments, and conflicts between the characters everything seemed to come together for a happy ending. Most of the season's loose ends have been tied up in a neat bow. The storyline wraps were so neat, in fact, that season 4 read almost like a series finale. All's well that ends well, but fans have wondered: Is this really the end? Or will The Resident continue with season 5?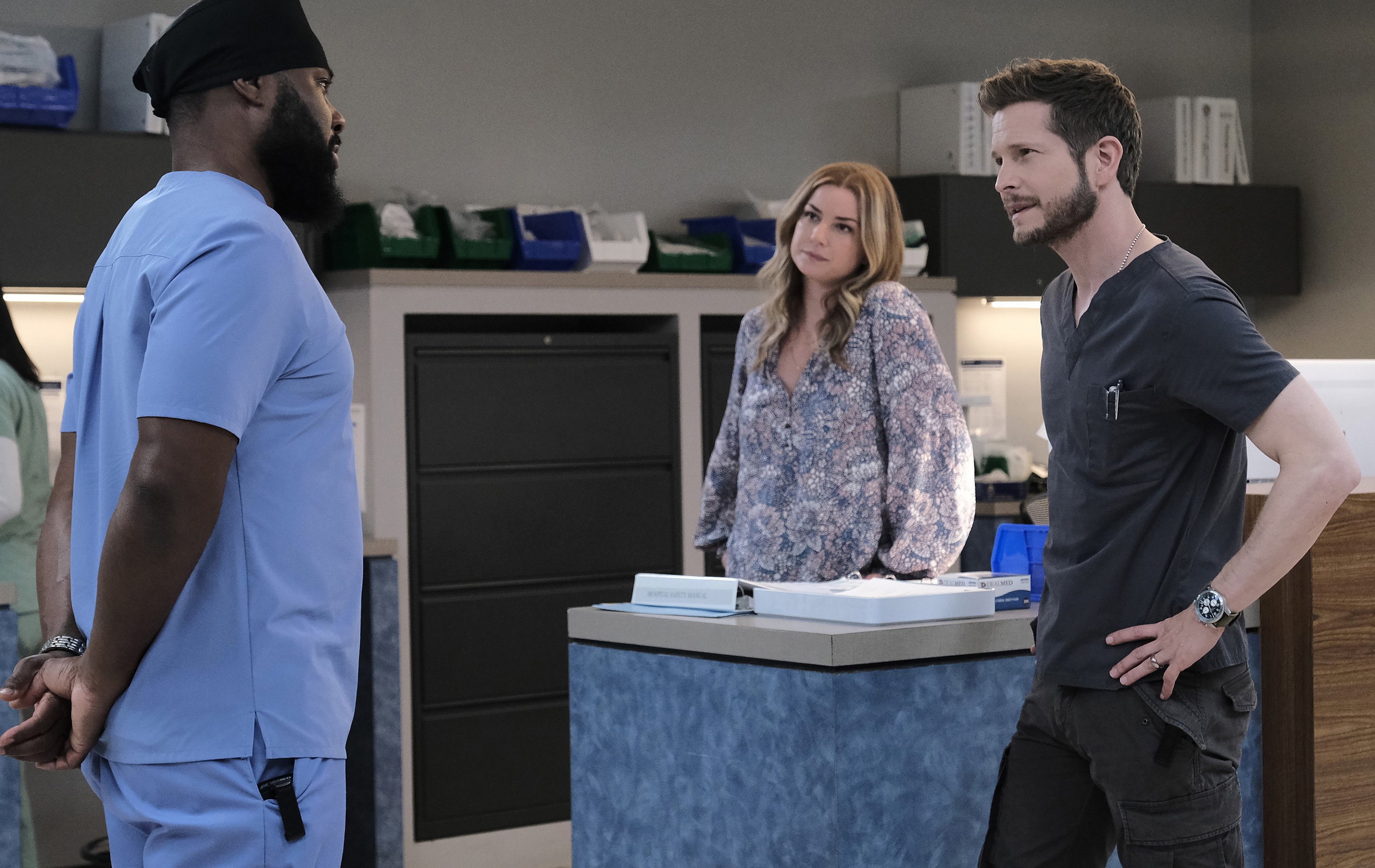 What happened in 'The Resident' Season 4?
In huge contrast to the ominous season 3 finale and the heartbreaking pandemic storylines at the beginning of season 4, the rest of the season shaped up to be uplifting and positive. Of course, fans will recall the season's major twist moments, like Nic's horrendous attack that miraculously left her pregnancy unscathed. At the end of the season, Nic gave birth to a beautiful baby girl named Georgiana Grace Hawkins with Conrad. Meanwhile, young Sammie, whose adoptive parents could not afford to keep up with her medical diagnosis, underwent successful surgery. In a heartwarming season 4 finale moment, Jake and Gregg officially became Sammie's new adoptive parents.
Fans also saw AJ struggle with his mother's cancer diagnosis. While she did receive treatment, she suddenly collapsed at the end of the season. AJ's mother could only survive with a surgery performed by none other than Dr. Cain, who spent the season recovering from his near-fatal car accident. Of course, Dr. Cain's success in saving AJ's mother's life led the two doctors to settle their differences.
Season 4 did not leave too many mysteries, except for one. Viewers learned that Dr. Billie Sutton gave up a son for adoption when she was younger. Now, that son has attempted to contact her. At the end of season 4, he showed up at her doorstep unannounced. How will Billie react to her son's return?
Will 'The Resident' be back for a fifth season?
The Resident will indeed return for another season. As TVLine reported, Fox's 2021-2022 schedule does include the medical drama at 8 p.m. ET on Tuesdays. Not only will The Resident return, but it will also apparently bring brand new exciting twists, according to executive producer Peter Elkoff. In an interview with TV Insider, Elkoff teased that fans "will be shocked by a couple of changes that have occurred" by the end of the first episode.
Elkoff couldn't reveal too much about The Resident Season 5, but he did mention to TV Insider that Billie's meeting with her son will create a "very big" plotline in the new season. Plus, fans will see more of Devon's budding relationship with Leela, and Dr. Kitt Voss will have to adjust her approach as the CEO of Chastain.
Which cast members are returning for season 5?
Thankfully, almost the entire season 4 cast should return for season 5. At least, "That's the plan," Elkoff said to TV Insider. Viewers already saw an emotional goodbye in season 4 when Mina returned home to Nigeria, leaving her friendships at Chastain and her relationship with AJ behind. As Hidden Remote noted, the remaining cast members are all expected to return for the new season. This includes Matt Czuchry as Conrad, Emily VanCamp as Nic, Manish Dayal as Devon, Bruce Greenwood as Dr. Randolph Bell, Jane Leeves as Dr. Voss, and Malcolm-Jamal Warner as AJ.
Additionally, Elkoff confirmed to TVLine that Morris Chestnut will return as Dr. Cain, now a recurring character, despite his recent casting as a regular on Fox's show Our Kind of People.