'The Resident' Season 5 Will Return to FOX Sooner Than Expected — Here's When to Watch
FOX has moved the mid-season return of its hit medical drama 'The Resident' to January instead of February. Here's when to watch.
The Resident fans received some great news in the first week of 2022. FOX has announced a change in its winter schedule, pushing The Resident Season 5's mid-season return to January instead of February. After the mid-season finale's game-changing cliffhangers, many viewers are thrilled to come even closer to finding out what happens next. Here's when to watch the medical drama's winter premiere.
[Spoiler alert: The third section of this story contains spoilers for The Resident Season 5.]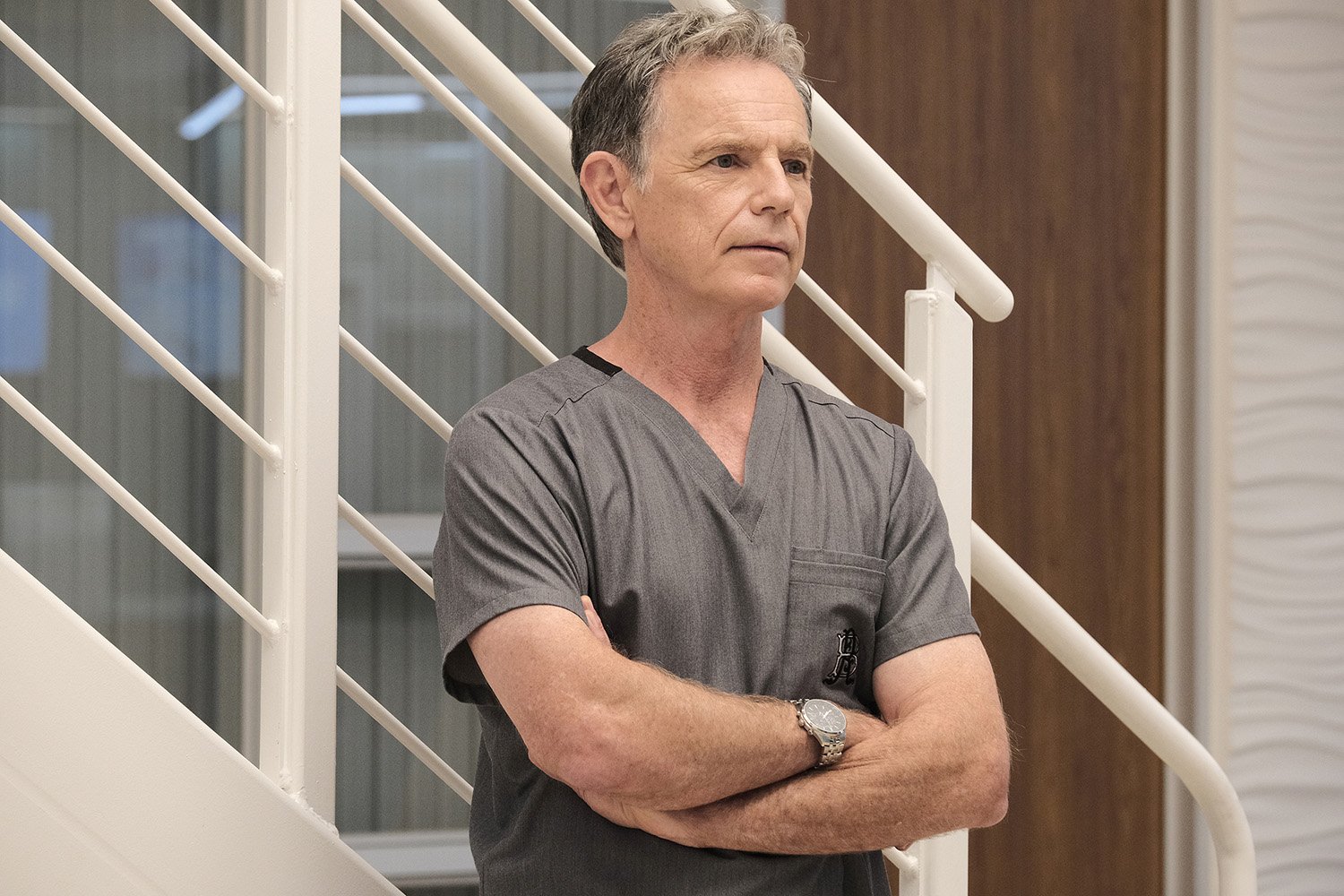 'The Resident' Season 5 will return to FOX a week earlier
FOX took to social media on Jan. 4 to share The Resident's new return date. The show's official Twitter account shared a blue-toned promo image of Dr. Conrad Hawkins (Matt Czuchry) from behind. The season's tagline could be seen on his back: "Healing starts within."
The tweet revealed that The Resident Season 5 Episode 11 will now premiere on Tuesday, Jan. 25, 2022. That's one week earlier than its previously-scheduled date of Feb. 1. As for the time, it looks like there have been no changes to the 8 p.m. slot.
"We're coming back in a big way," the show teased in the caption.
It's unclear why FOX decided to move the premiere. The network previously had no premieres scheduled for the week of Jan. 25. On its Feb. 1 date, The Resident would have preceded FOX's new show Monarch, which airs at 9 p.m.
Regardless, many fans expressed excitement over the new date.
"JANUARY 25???? I THOUGHT IT WAS FEBRUARY 1??? BEST NEWS OF THE WEEK," one user replied.
"What a wonderful surprise!!!! Yay!!!" another person added.
The first half of 'The Resident' Season 5 is now streaming
With the schedule change, The Resident is now less than a month away. However, that still gives plenty of time to catch up on the season's first 10 episodes. The Resident Season 5 is available for free via FOX Now. Additionally, all five seasons are on Hulu, Amazon Prime, YouTube, TV, Vudu, and Sling TV.
Dr. Randolph Bell's medical diagnosis will be a 'major storyline' in the rest of the season
As fans may recall, in episode 10, Conrad helped Dr. Randolph Bell (Bruce Greenwood) find a medical diagnosis for Bell's hand tremors and blurry vision. Conrad allegedly came up with an answer, but the episode concluded before fans could hear it.
The Resident showrunner Andrew Chapman told TVLine that Bell's illness and how he copes "will be a major storyline going forward." Bell will have to figure out how to tell his girlfriend, Kit Voss (Jane Leeves), and how both of them will deal with the ailment.
"That's going to be a central storyline for Bell. How do you deal with your own diagnosis, your own illness, and your own ability to be a surgeon and of a certain age? Then what do you do?" Chapman added. "It's a great question, and we're going to dive into it headfirst."
Stay tuned to Showbiz Cheat Sheet for more updates on The Resident Season 5.