The 'RHONJ' Season 10 Reunion Seating Arrangement Was Revealed and Fans Have Issues
Season 10 of The Real Housewives of New Jersey is wrapping up and that means the ladies will be coming back together to film their reunion. The cast of the Bravo reality series will look back at the tenth season and try to work any issues they may have with each other. Ahead of the reunion, the seating arrangement has leaked and fans are not happy with the decision.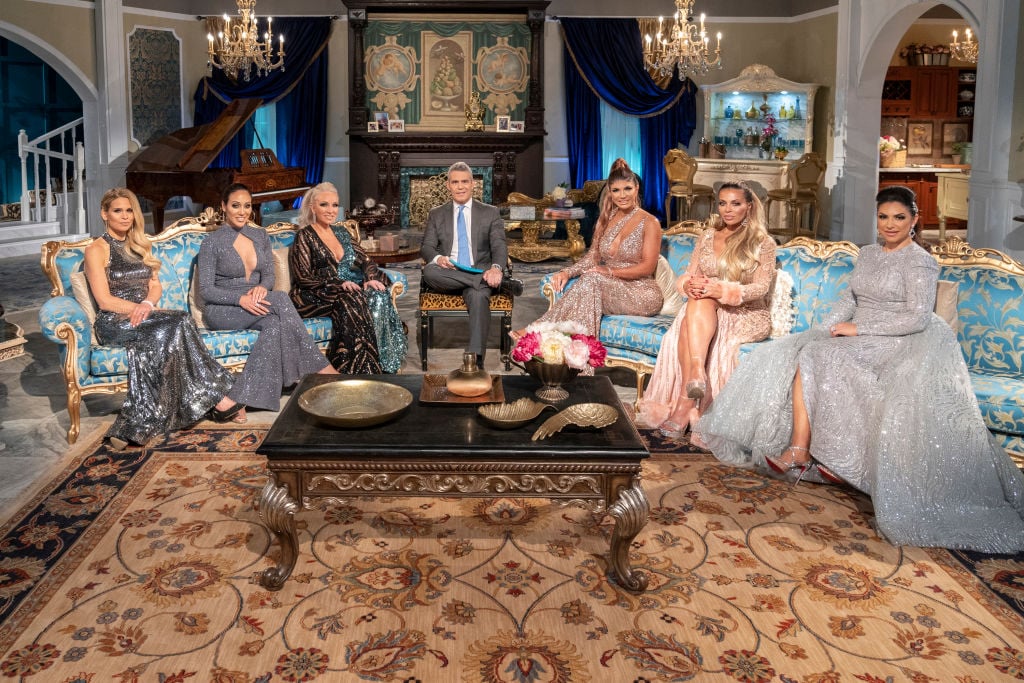 Andy Cohen will be moderating the RHONJ reunion. In the seats closest to him will be Teresa Giudice on the left couch and Margaret Josephs on the right couch. Joining the latter will be Melissa Gorga in the middle and Jackie Goldschneider at the end. Next to Giudice will be Dolores Catania and Jennifer Aydin.
It's Aydin's placement on the left couch that fans are having issues with. Many people feel the second season housewife has caused enough impact on the show that she should've gotten a middle seat, at least.
"Who the f*** put Jen in the end," a fan questioned.
"Jennifer Aydin at the end over Dolores Catania, no way," a viewer added.
"Jennifer should be next to Teresa," a Twitter user commented.
"I'm assuming they are just going by seniority this season because Jen and Jackie brought way more than Melissa and Dolores," another fan said.
Jennifer Aydin causes waves
Aydin is causing controversy on RHONJ as one of the show's newest cast members. On last week's episode, Aydin came for Goldschneider after the former found out the latter was wealthy. Aydin feels Goldschneider is stingy with her money and brought up her child's birthday.
At the party, Goldschneider only had pizza for their guests and didn't have party favors in goody bags. Instead, she opened up a box of giveaways and let the guests grab what they wanted.
In contrast, Aydin is extravagant and loves to showcase how much money she has. She goes all out when she throws parties for her kids. After it all blew up during the recent episode, Goldschneider had a lot to say about the issue.
"I can tolerate a lot before I explode. But when you imply that I'm taking things away from my children for my own benefit and spending the money on myself instead," Jackie said on The Daily Dish podcast. "That's just not the way that I throw parties. I don't care about impressing anybody. I had sandwiches in the kitchen. I had a vegetable tray also. I had a lot of wine. But my main focus at a party is what the kids will like and what makes the kids happy. So, when she implied that I cheaped out on this party, it's like, I really try hard in and out of this scene. I really try hard to like Jennifer, and I just, I just can't."
Aydin for her part explained on the After Show why she took issue with Goldschneider's party.
"I've seen a lot of different birthday parties given [across] all different social classes," Aydin said. "And I've seen people who don't have a pot to piss in throw the nicest, cutest parties for their child, not because they're shoving their lack of money down my throat, but because it's their joy to give a nice party to their guests."
The Real Housewives of New Jersey continues to air on Wednesday nights on Bravo.