The Richest 'Days of Our Lives' Star Has Made a Fortune From the Show
Soap operas haven't been bubbling up as much as they used to in recent years. Shows that seemed like they would be on forever and a day only turned out to be on forever. Guiding Light, As the World Turns and All My Children each ran for at least 41 years before finally coming to an end.
That said, soap opera stalwarts still abound. The longest-running soap that is still on the air is General Hospital, which, with 55 years under its scrubs, puts Grey's Anatomy to shame. The second-longest still-airing soap opera that's still going is the one with the never-ending sands of the hourglass, Days of Our Lives. 
Who are the biggest 'Days of Our Lives' actors?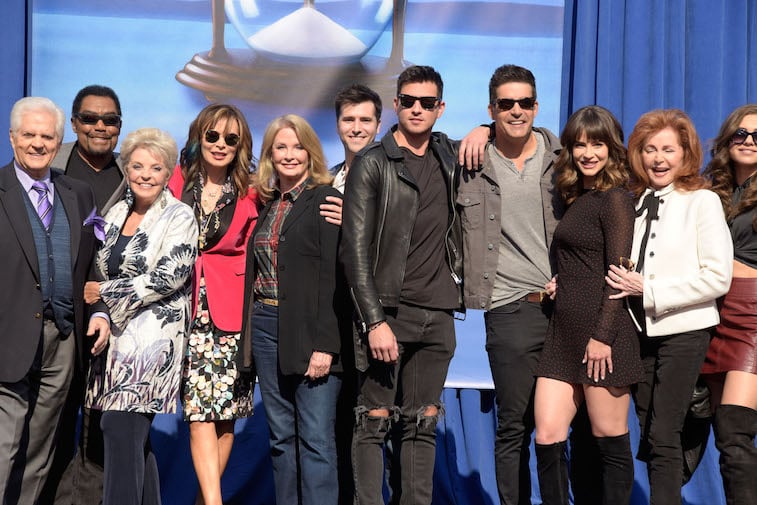 The site TV Over Mind identified the three actors with the largest net worths. Worth $9 million is Alison Sweeney, who has other well-known gigs including Hallmark movies and game shows such as Fear Factor and The Biggest Loser. She's actually no longer on Days of Our Lives, put she made her mark playing Samantha Brady from 1993 to 2014,
In second place is John Aniston, and yes, there's a relation — he's Jennifer's dad. He has a net worth of $10 million and has been playing Victor Kiriakis on Days of Our Lives since 1985. He has also been on Gilmore Girls, Airwolf, Combat, and Star Trek: Voyager, among many others. By contrast, his daughter has a net worth of $300 million. 
The top Days of Our Lives earner is Deidre Hall, with a net worth of $10 million. She played Doctor Marlena Evans for more than 40 years. She left Days in 1987 because it was starting to conflict with her prime time work, but she returned in 1991, staying through 2009. She ultimately made more than $60,000 a month and appeared on about 3,800 episodes.
Who are the biggest soap opera actors overall?
Of course, you can make good money working on other soaps besides Days of Our Lives. According to Fame 10, the third-biggest soap opera earner is Christel Khalil, who is worth $17 million.
She landed the role of Lily Winters of The Young and the Restless, for which she won a Daytime Emmy Award for Younger actress – the only minority actress to do so.
In second place is the familiar face of Eric Braeden, who has played Victor Newman on The Young and the Restless for almost the entirety of that venerable soap's run. Having also starred in one of the biggest box office hits of all time, Titanic, he has a net worth of $19 million.
Finally, the top spot is occupied by another Young and Restless vet Lauralee Bell, who plays Christine Blair. She considerably outpaces all her contemporaries, with a net worth of $200 million. It definitely helps when your mom and dad are the creators of the show.
What are the longest-running soaps?
People tend to look down on soap operas – even the way they're shot has given rise to the term "soap opera effect" that describes a movie that looks too sharp and clear and flatly lit for its own good.
Although a lot of longtime soaps have disappeared in recent years, many of them continue to entertain millions anxious to know the outcomes of "their stories." 
Mental Itch listed the eight longest-running soaps whether they're still on the air or not. The bottom four are Another World, which ran for 35 years, All My Children at 41 years, One Life to Live at 43 years and The Young and the Restless at 45 years and counting.
Bringing up the top end are two shows that have departed and two that are still on the air.
At number 4 is Days of Our Lives with 53 years and counting; number three is As the World Turns with 50 years, number two is General Hospital with 55 years and counting, and the number one all-time champ, Guiding Light, which shone for an amazing 57 years before it finally dimmed in 2009. And the figure is even bigger if you count its years as a radio drama.
With those added, the total run time of 72 years. Not even General Hospital is likely to topple that record.