The Ridiculous Joke Led Zeppelin Played on George Harrison and Stevie Wonder
Led Zeppelin had a thing for practical jokes. But one involving George Harrison ad Stevie Wonder didn't go as planned.
If you went on tour with Led Zeppelin in the 1970s, you had to prepare yourself to be shocked. In the course of a few days, the band could wow 55,000 fans at a stadium, destroy a floor of a luxury hotel, and deal with flocks of teenage groupies. Or the band might do all that on the same night.
On the way to the Zep's next concert, you might join a singalong aboard the band's open-layout Starship jet or watch the touring manager pull a gun on a reporter. As Robert Plant once said, "When we do something, we just do it bigger and better than anybody else."
That held for the practical jokes members of Zeppelin (especially John Bonham) love to pull. If Bonham wasn't leaving a sleeping John Paul Jones in some hotel hallway, he might be flooding a bandmate's room with the building fire hose.
But sometimes the jokes fell flat. In 1974, the band wanted to surprise George Harrison by showing up for a dinner engagement in drag. When Harrison turned up with Stevie Wonder in tow, Zep felt incredibly embarrassed.
Zep worried Stevie Wonder thought the drag joke was on him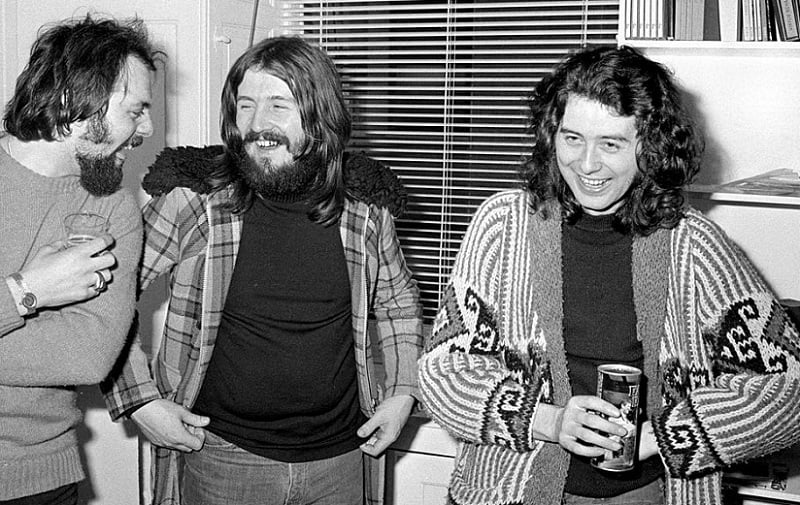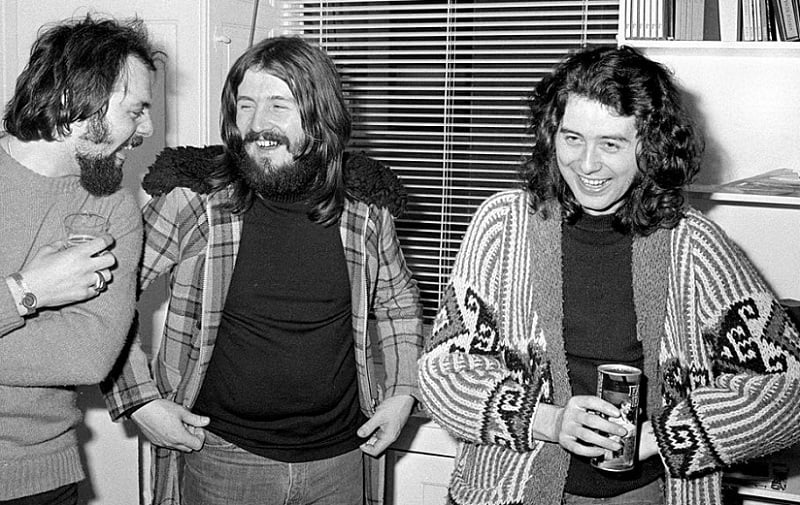 While in Los Angeles to promote their new Swan Song label, Led Zeppelin dressed in drag for photos they might use on the next album. After a select few of the band's groupies did their makeup and hair, they took a few pictures and prepped for dinner with Harrison.
But instead of changing, Zep thought they'd surprise the former Beatles by staying in drag. Lori Maddox, a young girlfriend of Jimmy Page, recalled how the joke went wrong in Stephen Davis's Hammer of the Gods. For starters, Wonder was in attendance — unbeknownst to any members of Zep.
"All the guys came traipsing into the suite in makeup and dresses and there's Stevie Wonder sitting there!" Maddox told Davis. "Can you imagine? There's Led Zeppelin all in drag and Stevie Wonder thinks the guys are doing it as a joke on him because he's blind."
It didn't take long for Zep to realized they'd blown this one. "They almost died from embarrassment," Maddox recalled.
Harrison had already come to expect anything from Zeppelin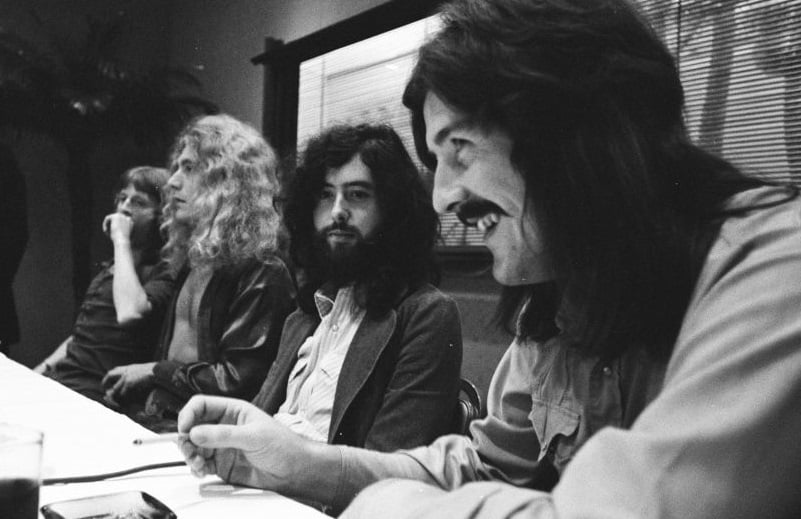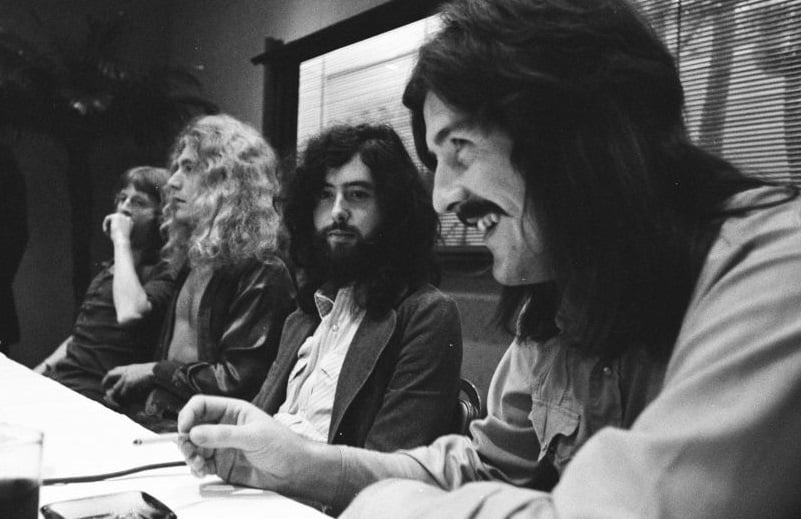 While Wonder may have just been getting acquainted with rock's unruly new rulers, Harrison had known the group for some time by '74. The previous year, he saw Zep play live and was amazed at the band's stamina on stage (and the fact they had no opening act).
Elsewhere in Hammer of the Gods, readers encounter Harrison getting a firsthand look at the band's antics. Once, at a birthday party for Bonham in Laurel Canyon, Zep's drummer tossed a fully clothed Harrison and his wife Pattie into the home's swimming pool.
That party trick worked well enough, it seems. (Harrison continued accepting Zep dinner invitations, after all.) But the time the band met Stevie Wonder in drag has to be filed among the band's flops.
Also see: How Pete Townshend Said Led Zeppelin 'Copied' The Who