'The Rifleman' Was 1 of the First Series Featuring a Single Parent Raising a Child
Today, the superhero genre is probably the most popular in both film and television, but back in the '50s and '60s, the Western reigned supreme. You couldn't go to the movies or watch TV without seeing a popular Western program. One of the most beloved was The Rifleman, starring Chuck Connors.
While it was a highly rated show for many years, it was also groundbreaking in one somewhat surprising way. Here's the story of how The Rifleman created a new way for viewers to look at the traditional family with its unique take on how to raise a child.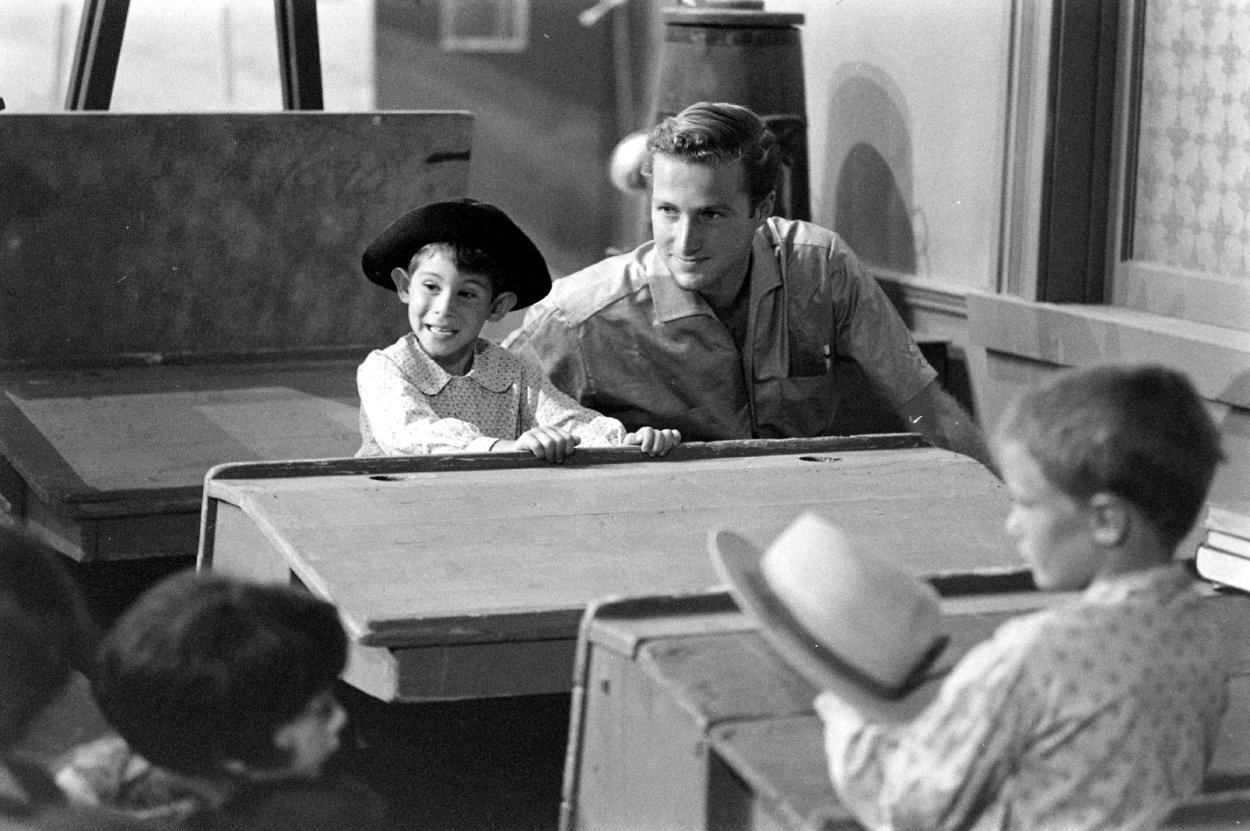 What was the premise of 'The Rifleman?'
According to TheRifleman.net, The Rifleman premiered in 1958 on ABC. It was one of many Western-style TV shows at the time. The show was set in the 1880s in the New Mexico Territory.
The main character was Lucas McCain. True to the show's title, Lucas carried a Winchester rifle as his weapon of choice. While The Rifleman had its fair share of action, it also had a heart.
Lucas was a man of integrity, worth looking up to. Along with being a marksman, he also attempted to be a good father as well. The old American West may have been chaotic and violent, but amid all that confusion there was a man just trying to raise his son the right way.
A unique father/son relationship
RELATED: Netflix: 5 Classic Westerns You Can Watch Right Now
Like any Western TV show or film, The Rifleman had plenty of villains and gunplay. But that isn't what really made the show work. The driving force behind the show was the relationship between Lucas and his son.
Lucas was a widower raising his son all by himself. Each week, he attempted to deliver justice and do what he considered to be right but also set a great example for his son.
He may have been handy with a gun, but he only used it when it was absolutely necessary. He was kind, fair, and most importantly, not quick to action. Lucas provided the program's moral center.
In the current TV landscape, a character like Lucas may seem ordinary or, to some, boring. But that undersells just how influential Connors' work in the role was at the time. It was about more than the character or dialogue — it was about the simple fact that it was a father raising his son without a mother.
How the father/son relationship on 'The Rifleman' was unique for TV at the time
When it came to TV shows during the '50s and '60s, there were many kinds of shows with varying types of premises. There were a lot of distinctive characters as well. One thing that didn't change from show to show was the type of family portrayed.
The nuclear family reigned supreme across genres and networks. Whether it was a sitcom or a procedural drama, most families depicted had a mother, father, and child (or children).
But where all those shows zigged, The Rifleman zagged. According to MeTV.com, The Rifleman was one of the very first TV programs to focus on a single parent. Lucas was widowed in the show, and he raised his son by himself on a ranch. This wasn't necessarily a focal point of the show, but it sent a subtle message about how one parent could still raise a child on their own.
With so many TV shows before The Rifleman centering around nuclear families, this was refreshing. It offered a positive role model for other fathers who may have been in Lucas's position. The show also offered a strong role model for boys watching the show as well. It ushered in a new era of TV where more and more single parents of all genders were showcased.