'The Rise and Fall of LulaRoe': Where to Watch the Latest Documentary About the Controversy
If you binged LulaRich on Prime Video, it's time to stream The Rise and Fall of LulaRoe. The new documentary on discovery+ brings more former consultants and independent sales representatives forward to tell their story amidst the LulaRoe controversy. The company hooked consumers with their "buttery soft leggings." Then they teased the business opportunity to live their "dream." Find out where and how to watch The Rise and Fall of LulaRoe documentary.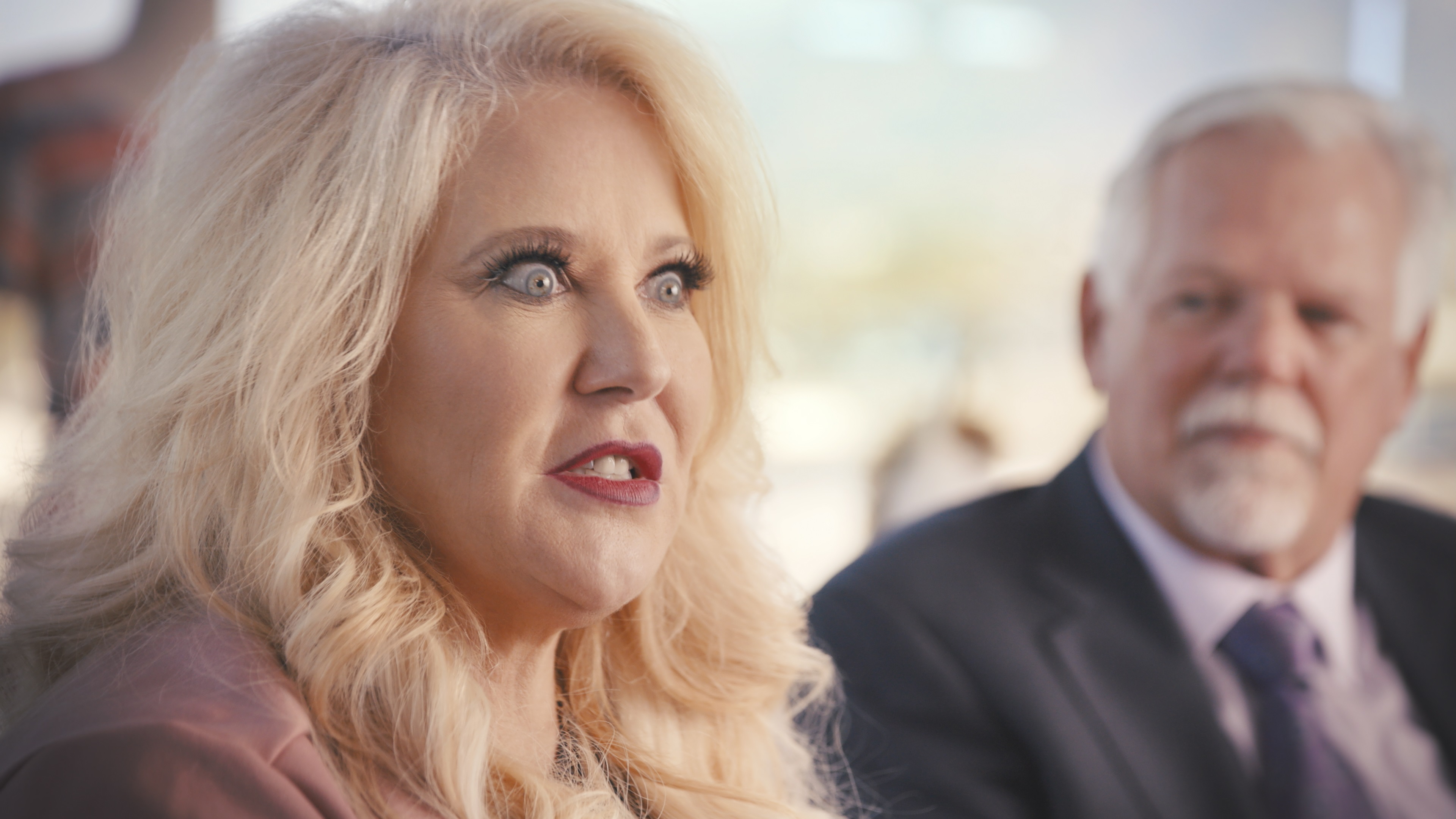 What is 'The Rise and Fall of LulaRoe' about?
The Rise and Fall of LulaRoe is a new documentary on discovery+. It details the stories of former retailers and customers who feel scammed by the clothing company. It begins with a recent incentive trip in Cancun, Mexico, LulaRoe D.R.E.A.M. 2021, which shows viewers that you can still buy LulaRoe today.
"They sell you this idea that you can grow it into money beyond what you can imagine," one former retailer explains in the trailer.
Experts in the documentary explain how LulaRoe recruited thousands of retailers who ended up in debt, risking everything to sell the dream. When the company first began in 2012, it cost from $5,000 to $10,000 to start an independent business. The LulaRoe 2021 onboarding package is very different now.
RELATED: 'LulaRich': The Difference Between LulaRoe and Lululemon is Massive
"MLM stands for Moms Losing Money," one former LulaRoe consultant explained as she laughed.
In addition, many former retailers believe that the company targeted stay-at-home moms, teasing the flexibility of being their own boss. 
How to watch 'The Rise and Fall of LulaRoe' on discovery+
To watch The Rise and Fall of LulaRoe, viewers need to head to discoveryplus.com or download the discovery+ app. The streaming service is available on iOS and Android devices, Apple TV, Android TV, Roku, Amazon Fire TV, Samsung Smart TVs, Xbox, Chromecast, and web browsers.
Sign up for a free trial to get 7-days free. The Rise and Fall of LulaRoe is only 105 minutes long, so the trial will give viewers plenty of time to binge the documentary and favorites on TLC, HGTV, or The Food Network. After the free trial, plans start at $4.99 monthly for the streaming service.
RELATED: 'LulaRich': How Many Episodes of the LulaRoe Documentary Are There?
What is LulaRoe worth in 2021?
At the peak of its growth in 2017, LulaRoe was worth an estimated $2.3 billion. However, mounting lawsuits continue to bring down the total net worth of LulaRoe in 2021. According to the Attorney General, one suit settled in Washington cost the company $4.75 million. However, there are no current reports of the company's worth in 2021. Estimates of the total net worth of founders DeAnne and Mark Stidham are widely different. Some outlets report DeAnne's net worth at around $1 million while others, such as Exact Net Worth, find it might be as high as $50 million. 
The Rise and Fall of LulaRoe is available for streaming now on discovery+.
RELATED: 'LulaRich': Kelly Clarkson's Private LulaRoe Concert Made at Least 1 Employee Boycott the Singer