The 'Riverdale' and 'True Blood' Connection That Could Equal a New Hit Series
What — or who — is the 'Riverdale' and 'True Blood' connection that'll mean the difference between a hit and a flop for the 'True Blood' reboot?
Since its debut in 2017, Riverdale has captivated audiences thanks to its dark, genre-defying take on the classic Archie Comics. Drawing inspiration from teen dramas, mystery shows, horror, romance, musicals, and dozens of other genres, the CW series has earned a massive, loyal following that's made the cast members household names. Creator Roberto Aguirre-Sacasa is also a hot commodity, and he's using his talents to spearhead a revival of another hit series: True Blood. 
'True Blood' awakens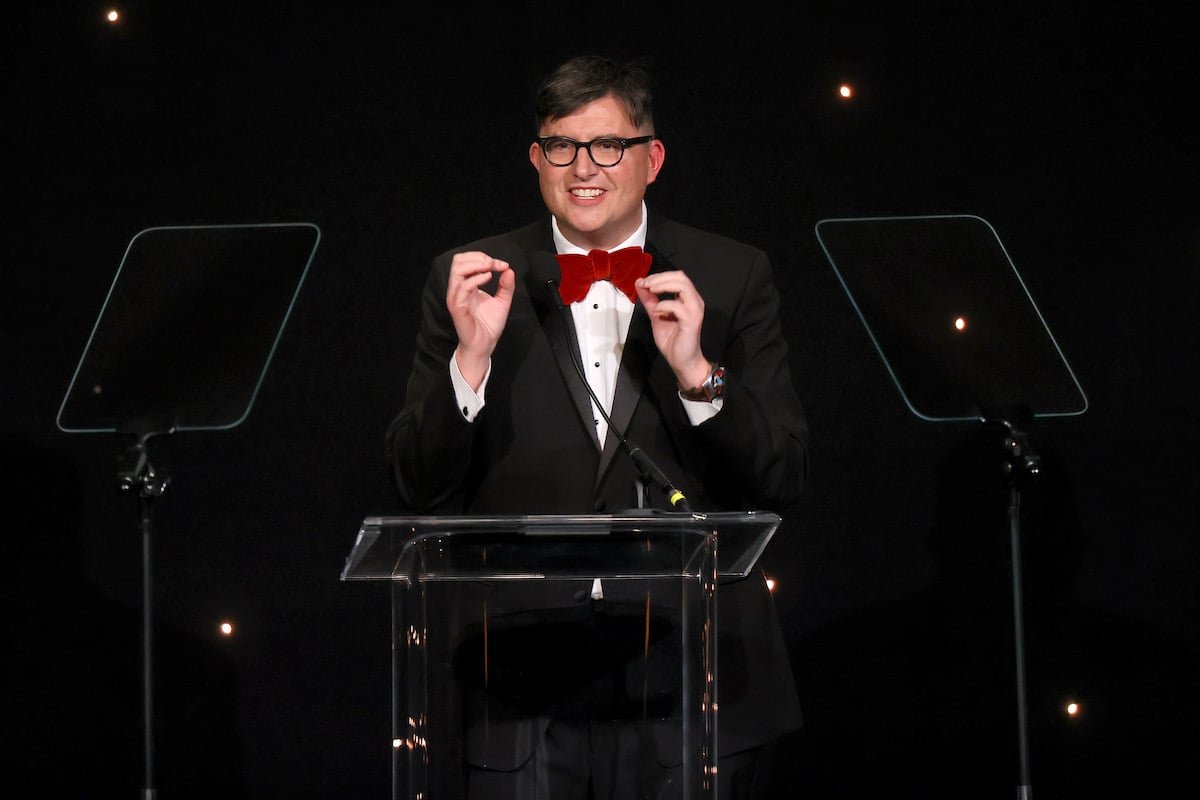 In 2008, vampires were all the rage thanks to Twilight's success on-screen and in bookstores. Twilight and its many copycats targeted a younger audience that was less interested in blood and gore than they were in the drama of a universe where vampires and humans coexisted. This made Charlaine Harris's Southern Vampire Mysteries book series a perfect candidate for an adult take on the Twilight concept. 
Harris's book series, which predated Twilight by several years, focused on a universe where the existence of vampires, werewolves, shapeshifters, and other supernatural beings recently became common knowledge. Like other horror fiction, this became ripe for a satirical look at gay rights issues, female empowerment, and the cycles of abuse that stain society. 
The book series was a hit, and HBO released the television adaptation True Blood in 2008. The series borrowed loosely from the novels and doubled down on the satirical nature. With an attractive cast of well-known actors such as Anna Paquin and Alexander Skarsgard, as well as a revolving door of other memorable actors, audiences loved the unfiltered take on Harris's creation, according to the Southern Vampire Mysteries Fandom community.
For seven seasons, viewers tuned in for the juicy and seductive plots. From steamy love affairs to violent, dirty secrets, there was a bit of something for everyone in the series. Six years after 'True Blood' ended, that type of genre-bending fiction is all the rage again. And Riverdale's Aguirre-Sacasa is hoping to leverage this into another hit series. 
Can True Blood sink its teeth into the Riverdale method?
Aguirre-Sacasa has become one of the most successful TV producers on the planet. Riverdale has spawned a universe that indirectly includes Netflix's Sabrina the Teenage Witch and the short-lived Katy Keene. While the Archie Comics are often viewed as pure Americana more akin to Andy Griffith than 90210, its makers dive into the series' darker side. 
Archie was disposable, vanilla entertainment everyone could enjoy for much of its run. But in recent years, Riverdale ramped up the darkness, and the TV series has ridden that wave into something unique, as IMDb shows. On any given episode, characters might experience real-life relationship drama. In the next, they might get caught up in a supernatural role-playing game while singing songs from a Broadway musical based on an '80 movie.
This is the world that Riverdale has created for itself and its offshoots. And the prospect of this same team working on something as rich as True Blood could make for an enjoyable, fresh take on a beloved series that ended not that long ago. 
What we know about the reboot
As of this writing, little is known about the upcoming series. However, we know HBO is in the developmental stage of the reboot, which won't be a sequel or continuation of the original. Aside from that, there's only the announcement that Aguirre-Sacasa is involved, Entertainment Weekly reported. And if there's one thing he knows how to do, it's mix camp with American satire and other genres. 
Time will tell when and if the series gets off the ground, but by going the Riverdale route, HBO hopes to ride the wave the CW has surfed with shows based on established properties that resonate with modern audiences. Now we wait and see what comes next for the series.