When The Rock Was in High School His Classmates Thought he was an Undercover Cop
Page Six recently shared a video of Dwayne "The Rock" Johnson on Twitter talking about the actor's high school years.
"Even at age 17 Johnson's stats were already rock-like at 6-4 and 225 pounds," stated the video.
The Rock as a teenager
The clip went on to tell us about how Johnson spent much of his teenage years on the road because his father, Rocky Johnson, was a professional wrestler. Based on the photos the video shows of The Rock Senior, it looks like the apple doesn't fall too far from the very large, muscular tree.
Thanks to his dad's career, Johnson had to move around a lot as a teenager. That meant he attended several different high schools throughout the years.
"By the time he was 16, Dwayne had attended four different high schools, in three different states, including President William McKinley High School in Honolulu and two high schools in Nashville, Tennessee, " says the video.
The Rock's response to the video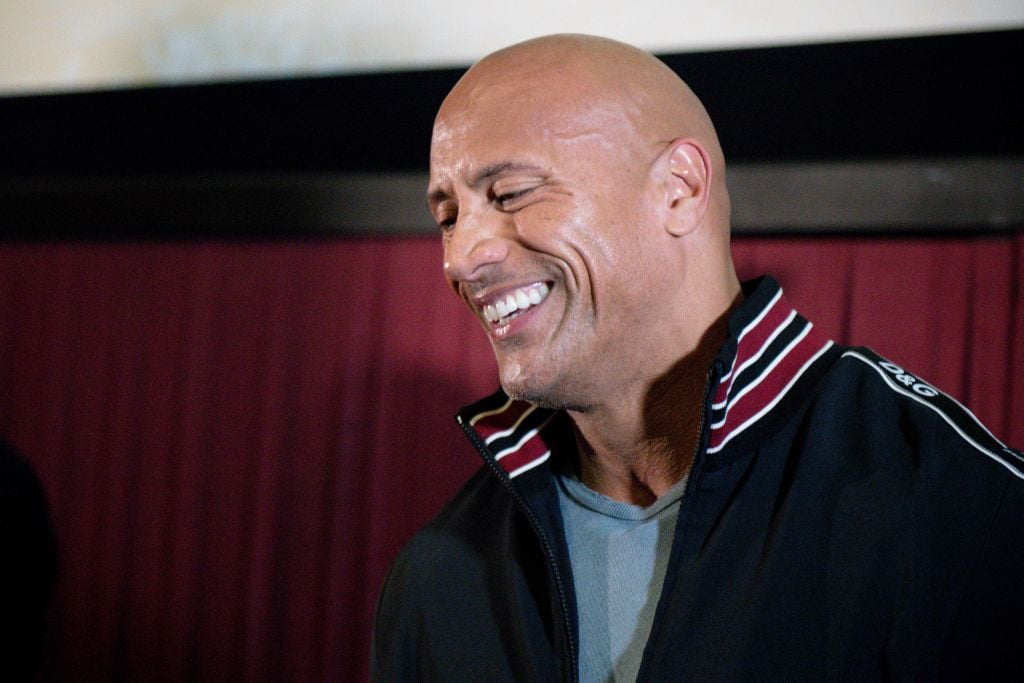 "Nice trip down memory lane," Johnson responded to the video on Twitter. "And yes, very true story when I moved from Hawaii to Nashville, I was already 6'4 225lbs with a pornstache at 15yrs old — and the students in my new high school thought I was an undercover cop. All the lovely ladies stayed far away from me."
But according to the video shared by Page Six, the young Johnson was exhibiting behavior that was a far cry from that of an undercover cop's. At the age of 15, he was hanging out in dive bars and hustling stolen cars from drug dealers.
After high school
All those years of his classmates thinking he was an undercover cop didn't go to waste. Upon graduation, Johnson received a full scholarship to play football (unsurprisingly) at the University of Miami. His wrestling career also took off after high school.
The Rock likes to take a trip down memory lane
Johnson isn't shy about his past and seems to enjoy his high school awkward years. In 2014 he posted the now infamous picture on Instagram of himself in a black turtleneck and sparkling chain.
"Fanny pack and lean take it to a whole other level… #90sRock #WTF#BuffLesbian," he captioned the photo.
Dwayne "The Rock" Johnson's career
Perhaps it's easy to joke about how awkward you were in high school when your net worth now comes in at $280 million.
"The star earns $650,000 per episode for HBO's Ballers. Johnson earned $124 million from acting in 2018, setting the record for earning more than any other actor in Forbes' 20-year history of tracking celebrity incomes," The Cheat Sheet previously reported. "Endorsement deals are another source of income for the superstar. Johnson also earns an estimated $40 million a year from his deals with Ford and Under Armour."
Read more: What Do Dwayne 'The Rock' Johnson's Tattoos Mean?
Check out The Cheat Sheet on Facebook!