The Rock Was Not Dwayne Johnson's First Nickname — Here's the Embarrassing Nickname He Had Before
These days, fans know Dwayne Johnson by his given name. Between his wrestling legacy, his blockbuster movie career and his inspirational social media posts, Johnson is everywhere. Some people still call him The Rock, his WWF/WWE persona. Johnson would prefer that to the nickname his family gave him when he was a little kid.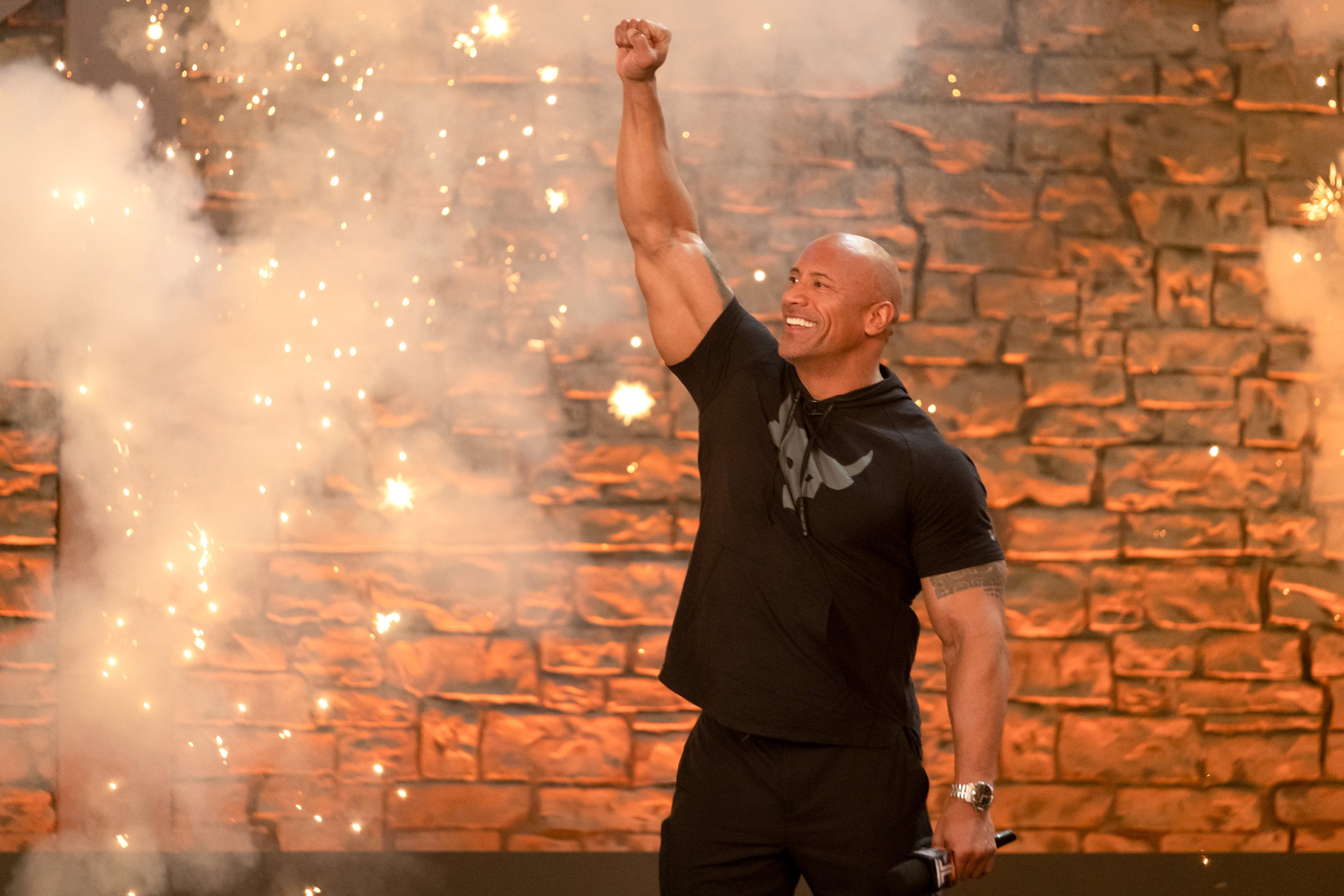 Johnson was on a Zoom panel for the Television Critics Association on Jan. 26. He's producing and starring in the NBC comedy Young Rock. We'll have more on the show here at Showbiz Cheat Sheet before its premiere, Feb. 16, but first Johnson explained the embarrassing nickname Young Rock reveals. 
From Dwayne Johnson to The Rock and back again
The Johnson family was already into wrestling before Dwayne was born. His father, the late Rocky Johnson, performed with The Iron Sheik, Andre the Giant and other legends. When Dwayne made it in the WWF, later renamed the WWE, he triumphed as The Rock. His catch phrase was "Can you smell what The Rock is cooking?" and his signature move was The Rock Bottom.
When Dwayne started making movies, his first few credits were still as The Rock. Check out The Mummy Returns, The Scorpion King, Walking Tall, Be Cool and Doom. Gridiron Gang and The Game Plan listed him as Dwayne "The Rock" Johnson. Southland Tales was the first movie where he simply went with Dwayne Johnson. 
Before he was The Rock, Dwayne Johnson was Dewey
Young Rock takes place in three eras. In 1982, Johnson was a kid in Hawaii. In 1987, he was a teenager in Bethlehem, Pennsylvania. Finally, the show follows Johnson to the University of Miami in 1990 where he played college football. In the 1982 scenes, the Johnson family refers to Dwayne as Dewey. Dwayne admitted Dewey was not just short for Dwayne.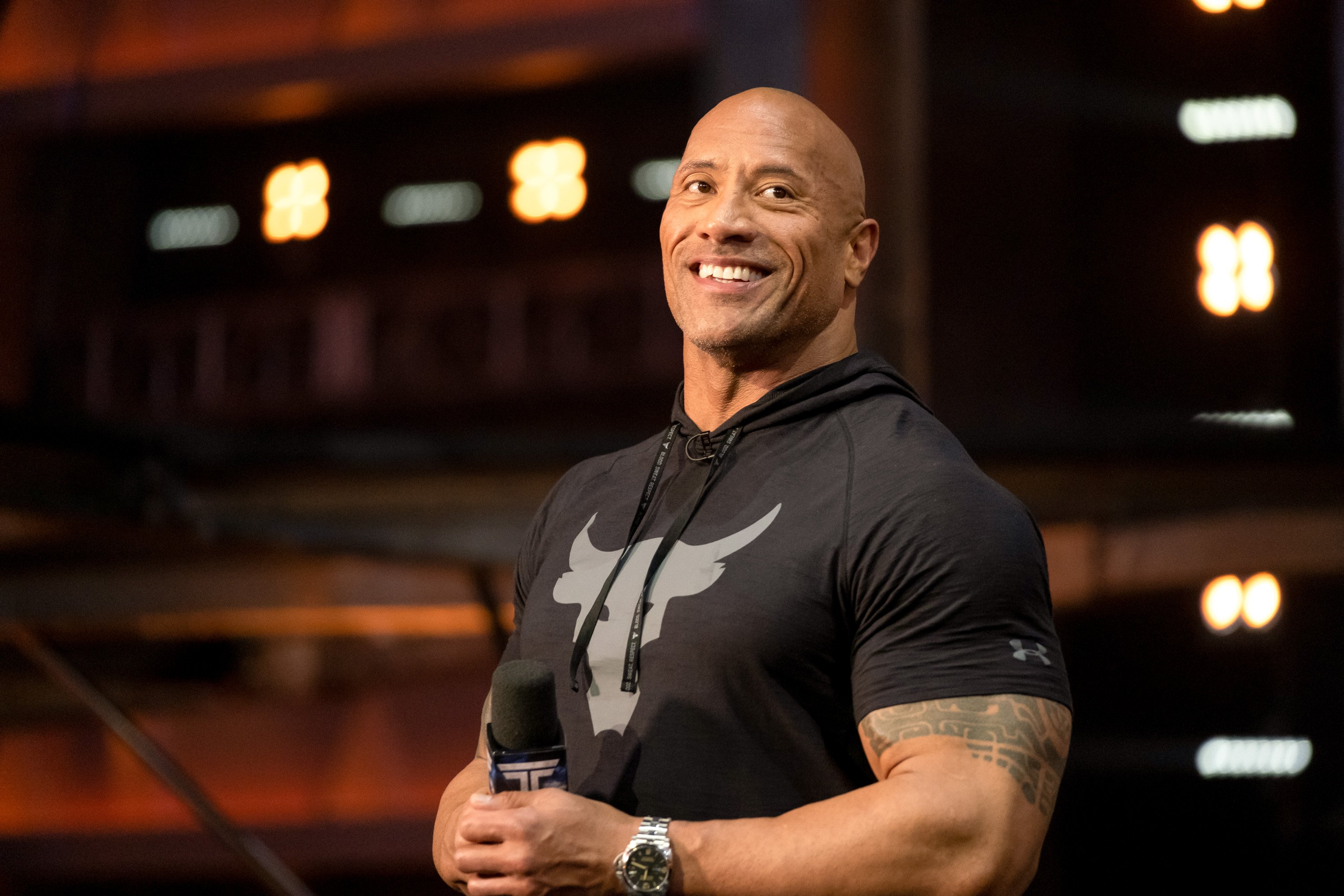 "When I was a little baby, and I was born in the Bay Area, San Francisco area, Heyward, California to be exact," Johnson said. "I was with my godparents and I was probably, from what I'm told, six months old. My mom had said to my godmother, 'Is he wet? Is his diaper wet?' And she goes, 'No, he's just a little dewey.'"
Dewey followed him through high school
Dewey may have been a cute name for a kid, but it wasn't so cool when he was a teenager. Young Rock shows how he invented the persona of Tomas to try to impress girls. His family kept calling him Dewey, though. No wonder he changed it to The Rock.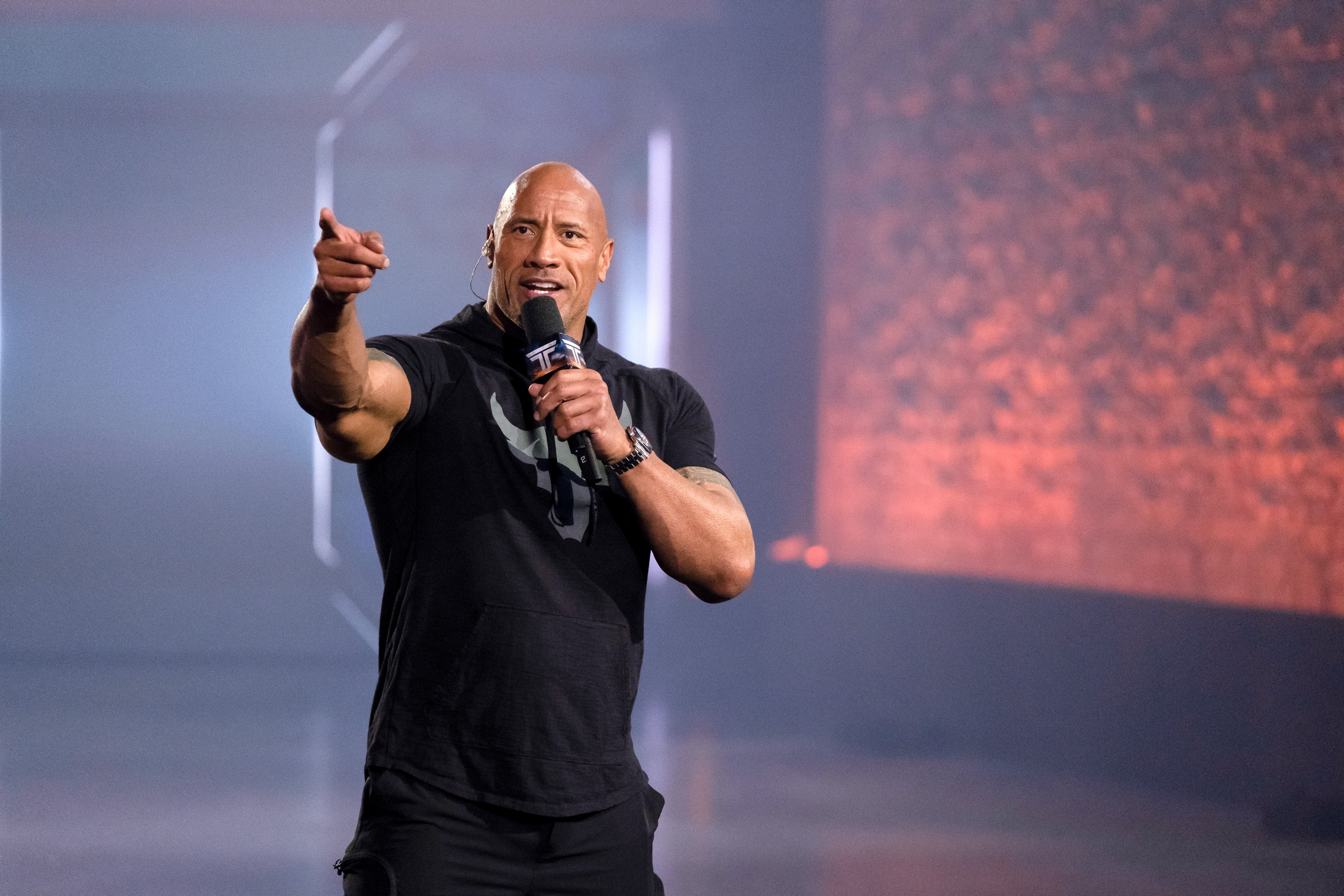 "My existence for years, when my parents would come around, in front of my girlfriends or friends or anyone, 'Hey, Dewey' automatically because it's a name that's not like that's a powerful name," Johnson said.