The Rock Weighs in On the Celebrity Hygiene Discussion and Reveals His Own Habits
Ever since Mila Kunis and Ashton Kutcher spoke about their family's bathing habits, celebrity hygiene has been a topic of public discourse. It's sparked debates about showering, kids' germs, and personal grooming routines, with other famous folks adding their two cents. Some fans want to know who else is keeping it funky. And now, Dwayne "The Rock" Johnson is weighing in on the discussion.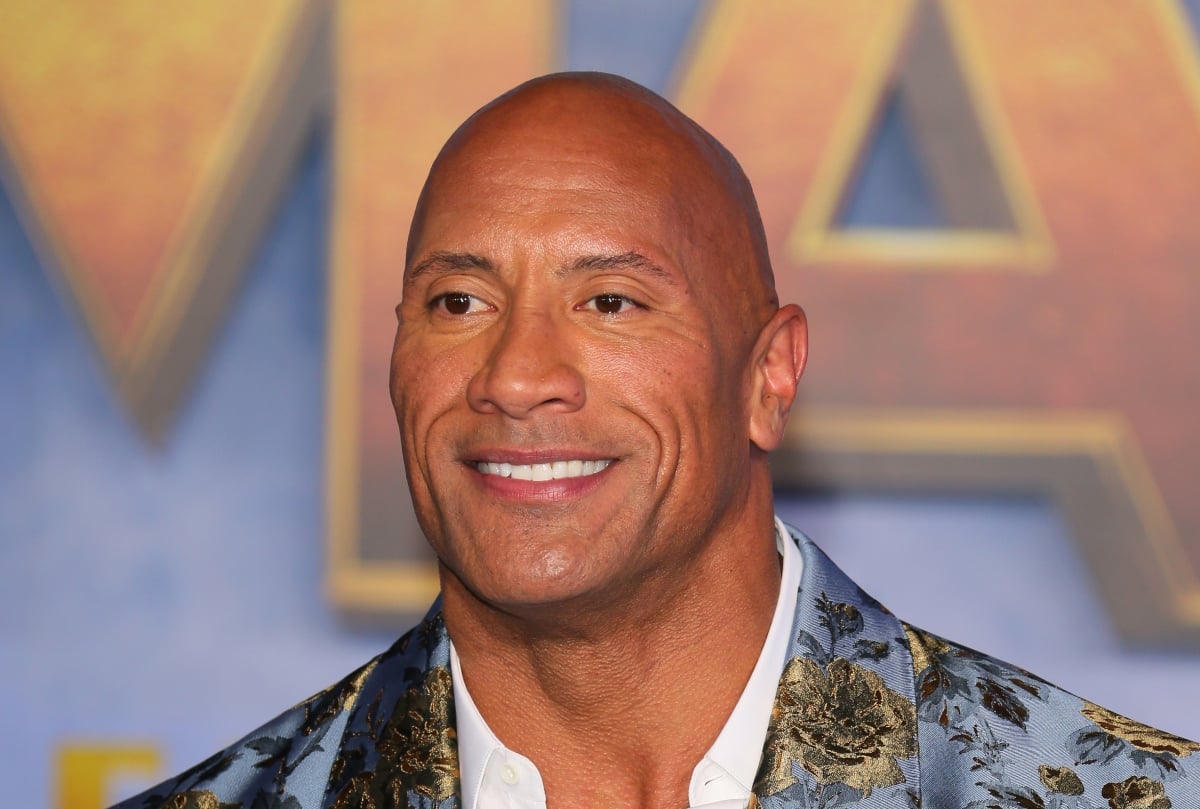 The Rock shares his hygiene routine
In July, Mila Kunis and Ashton Kutcher set the internet on fire when they admitted they only bathe their children when dirt is visible, and that they don't bathe every day. "I don't wash my body with soap every day," said Kunis on Dax Shepard's Armchair Expert podcast. She and Kutcher shared they wash their private areas daily but that's it.
Shepard and his wife later said they "wait for the stink" before having their own children bathe. Jake Gyllenhaal finds the practice to be "less necessary." Fans and media outlets have been chatting about these revelations, and one Twitter user expressed her curiosity about The Rock's bathing situation. And he caught wind of it.
The Jungle Cruise star pointed out that he's the "opposite of a not washing themselves" celeb, and many fans breathed a sigh of relief.
"Nope, I'm the opposite of a 'not washing themselves' celeb. Shower (cold) when I roll outta bed to get my day rollin'. Shower (warm) after my workout before work. Shower (hot) after I get home from work. Face wash, body wash, exfoliate and I sing (off key) in the shower," he wrote.
Other celebrities who surprised fans with their grooming regimens
Kunis and Kutcher are hardly alone when it comes to the celebrity hygiene debate. Jessica Simpson once copped to Ellen DeGeneres that she doesn't always brush her teeth. Way back in 2005, Matthew McConaughey shared that he'd been skipping deodorant for 20 years. He mentioned it during his "Sexiest Man Alive" interview with People.
Julia Roberts, Cameron Diaz, and Gwyneth Paltrow have also admitted to eliminating antiperspirants from their routines. When Shepard and Bell appeared on The View, the explained that they used to bathe their kids each night before bed. Once their children started putting themselves to bed, they got lax with the baths. The pair began asking one another who bathed them last.
"I'm a big fan of waiting for the stink," said Bell, sharing that she won't let it get too out of hand. "Once you catch a whiff, that's biology's way of letting you know you need to clean it up. There's a red flag." She and her husband support Kunis and Kutcher's methods.
The Rock typically works out 6 days per week
Since his wrestling days, The Rock has been known for his intense training regimen. He works up a sweat roughly six days per week through weight-lifting, cardio, and other workouts, and has his own personal facility at home.
He also has a portable gym that comes with him when he's away on long movie shoots so he doesn't miss a day. All that adds up to lots of sweat and justifies his multiple showers a day.
RELATED: Kristen Bell and Dax Shepard Forgot to Bathe Their Kids and Now 'Wait for the Stink'