'The Rockford Files': What Was James Garner's Net Worth Before He Died?
James Garner first skyrocketed to fame as the poker-playing cowboy Bret Maverick in the 1950s TV series 'Maverick.'
The late American actor and producer James Garner led a storied Hollywood life.
First skyrocketing to fame as the poker-playing cowboy Bret Maverick in the 1950s TV series Maverick, Garner went on to star in the private detective drama The Rockford Files, as well as The Notebook and more than 50 other Hollywood films. Some of his costars have included A-list celebrities like Julie Andrews, Clint Eastwood and Sally Field.
By the time Garner passed away in 2014 shortly after turning 86 years old, the actor had amassed a considerable net worth. But Garner wasn't always wealthy, and once even spent time working as a swimsuit model.
James Garner was born into economic hardship
Garner was born in 1928, just one year before the Great Depression began taking its toll on America. And his life started in one of the hardest-hit parts of the country. "Born James Scott Bumgarner on April 7, 1928 in Norman, Oklahoma, James Garner's early childhood in the Great Depression-era Dust Bowl was marked by hardships," reports Biography.com. 
"The Dust Bowl was the name given to the drought-stricken Southern Plains region of the United States," explains History. "As high winds and choking dust swept the region from Texas to Nebraska, people and livestock were killed and crops failed across the entire region. The Dust Bowl intensified the crushing economic impacts of the Great Depression and drove many farming families on a desperate migration in search of work and better living conditions."
Garner's family was heavily impacted. His mother died before he turned five. His father abandoned the family. And according to Biography.com, while Garner and his siblings reunited with their dad years later, their new stepmom was very abusive to them.
After being drafted into the Korean War, Garner returned home and found his escape: Hollywood.
Garner began his acting career on the theater stage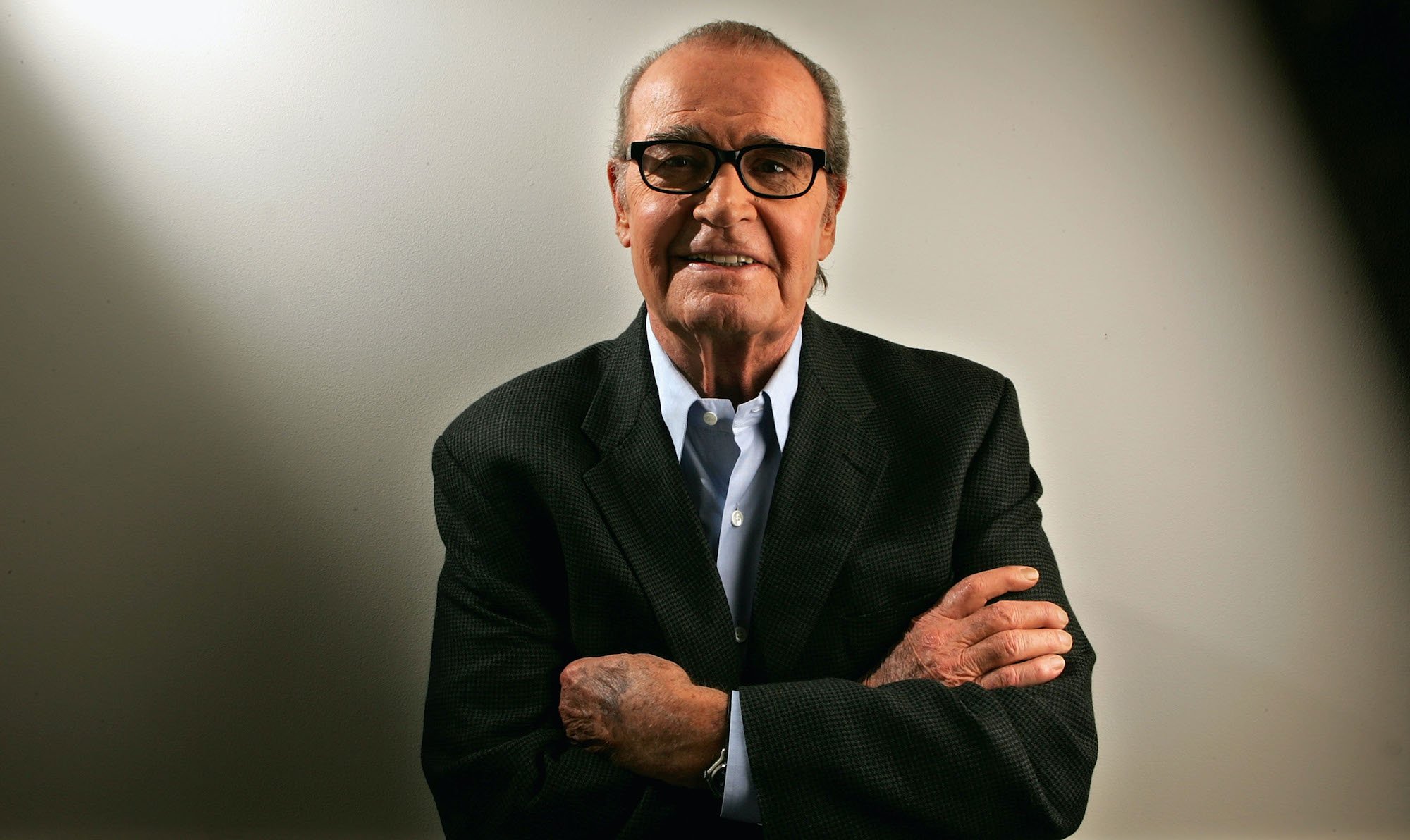 Garner's entry into acting was an accident. He "stumbled into acting," reports Biography.com, after being approached by a friend who was a talent agent. His first role was on Broadway where he played the minor part of a judge.
According to IMDb, this led to small stints in TV commercials. His big break came when he landed a role in the '50s TV series Maverick. "As Maverick, Garner was cool, good-natured, likable and always ready to use his wits to get him in or out of trouble," points out IMDB. "The series was highly successful."
From there, Garner's acting career took off. He began appearing in films, such as 1964's The Americanization of Emily alongside Julie Andrews. One of his most notable acting gigs was in The Rockford Files, where Garner starred as a Los Angeles private investigator. The TV show lasted six seasons, and generated a sprawling media franchise that included eight TV movies.
Over the decades, Garner was nominated 15 times for an Emmy Award. 
Garner amassed a large net worth before he died
Garner passed away on July 19, 2014, from a heart attack.
At the time of his passing, Celebrity Net Worth estimates the actor had a net worth of approximately $20 million. That's a considerable achievement for someone who grew up in the Depression-era Dust Bowl, and far more money than he used to make doing his many pre-Hollywood jobs. 
For example, Outsider reports that before the actor got his big acting break, Garner was working part-time at a gas station.
It's also far more money than what his younger self would have considered to be wealthy.  Biography.com notes that one of his best-paying jobs before Hollywood was working as a swimsuit model in high school. "I made 25 bucks an hour!" the outlet quotes Garner. "That's why I quit school. I was making more money than the teachers."