The Rocking Jimmy Page Single From 1965 That Featured Page on Vocals
While Jimmy Page famously played on Who and Kinks records, the Led Zep guitar great also released his own single in those pre-Zep days.
Before Jimmy Page put together Led Zeppelin, he had a long track record of playing guitar on London studio dates. So when The Who went into the studio for the first time, Page was there, ready to play, at the request of Shel Talmy, who produced the group's hit, "I Can't Explain."
But Page didn't just back up bands getting their start in rock. In 1964, he played on both the theme to Goldfinger (the James Bond production) and the soundtrack to The Beatles film, A Hard Day's Night. And, that same year, he dropped a guitar part on Petula Clark's "Downtown."
By 1965, he had enough clout to produce sessions of his own. That's how he ended up taking an obscure band called The Fifth Avenue in to record "The Bells of Rhymney." That single's B-side, "Just Like Anyone Would Do," credited Page as both writer and producer.
Indeed, by then the 21-year-old Page had begun composing his own material. And in February '65 he released a single, "She Just Satisfies," under his own name. Not only did Page play guitar, bass, and harmonica on that record; he also sang the vocal.
Jimmy Page did everything but play drums on 'She Just Satisfies'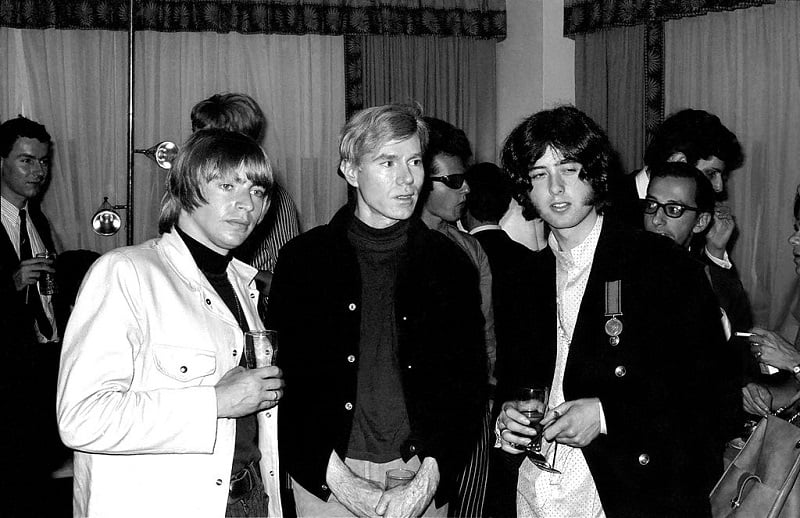 Outside of some backing vocals on Led Zeppelin records, you'd be hard-pressed to find any example of Page singing on record. But on "She Just Satisfies" fans get Page as a one-man band. Naturally, that's him cranking out the opening guitar riff.
When the bass kicks in, that's also Page, accompanying himself. And then you hear Page as the lead singer. "I did it because I thought it would be fun," Page said in his 1977 Trouser Press interview. "I played all the instruments except drums, which was Bobbie Graham."
Since Page later started his run in The Yardbirds playing bass, it's no surprise that he was production-ready on that instrument. However, the proficiency he showed on harmonica may surprise some Led Zep fans. (Robert Plant handled those duties in the Zep.)
On the B-side to "She Just Satisfies," Page was once again in total control. In fact, he added another instrument on the track titled, "Keep Moving."
'Keep Moving' was heavier than 'She Just Satisfies'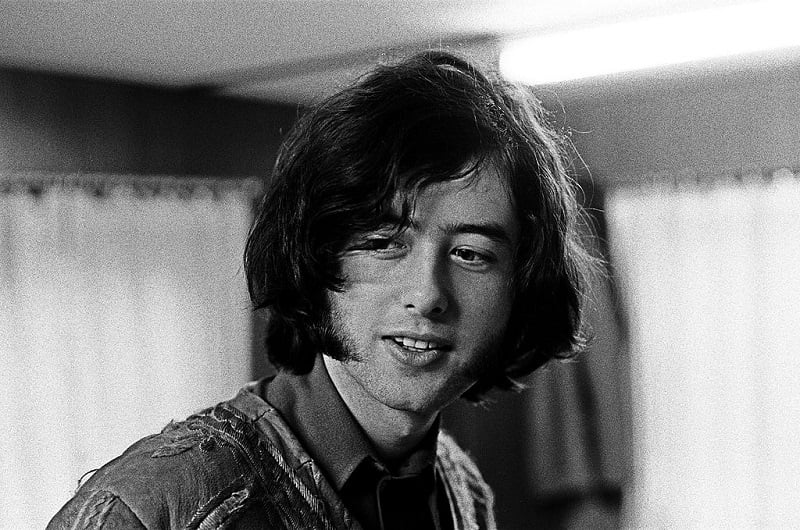 On the B-side, Page ran the proverbial table — playing guitar, bass, vocals, harmonica — with Graham back on drums. But he added an organ part to this rollicking blues number as well.
Overall, "Keep Moving" hits with a harder punch. Without any significant vocals, Page just focused on wailing on harmonica and guitar. And fans of his playing some solid guitar licks in the first solo (at 0:46).
Somewhere around the time of this session, Page got an offer to replace Eric Clapton on lead guitar in The Yardbirds. But being friends with Clapton — and believing they'd gone behind Clapton's back — Page declined, leaving the spot open for Jeff Beck.
The following year ('66), while Beck was in The Yardbirds, Page brought him, John Paul Jones, and Keith Moon together to do "Beck's Bolero" in the studio. That group, which also included Nicky Hopkins on piano, nearly started Led Zeppelin right then and there.
But it wasn't meant to be. They all had commitments at the time (as did Steve Winwood and Steve Marriott, whom they hoped would sing in the group). Page would get his Zeppelin soon enough, though. He just had to wait another two years.
Also see: Why Robert Plant Thought 'Stairway to Heaven' Wasn't the Definitive Led Zeppelin Song