The Role Of Tiana On 'Empire' Was Originally To Be Played By Another Actress
After six crazy seasons, Empire, FOX's musical drama, ended. The decision to end Empire appeared to be related to Jussie Smollett's off-camera drama. Fans felt the show did not get its proper end. Nevertheless, all major stars of the show, sans Smollett, were part of the finale, including Serayah, who starred as Tiana. The role of Tiana was initally offered to Ryan Destiny. Destiny later accepted the role in another musical drama on the same network.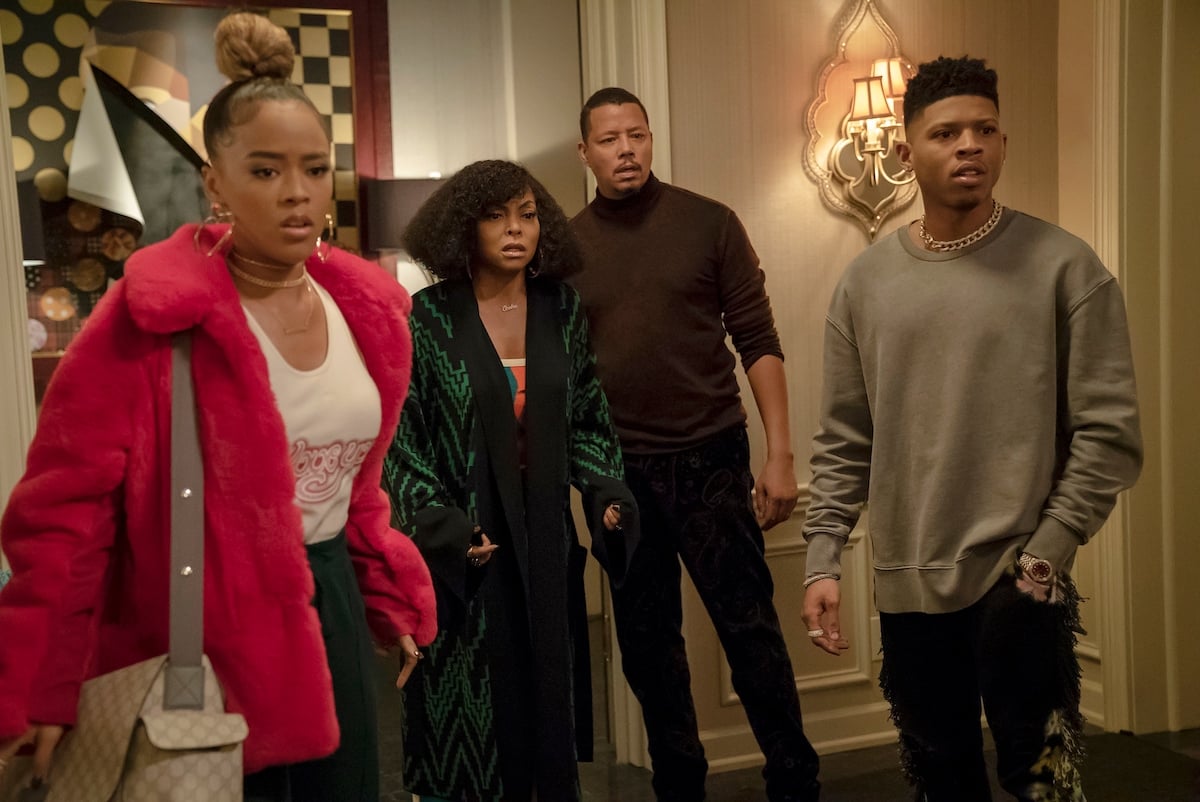 Ryan Destiny was offered the role of Tiana on 'Empire'
Destiny has been performing since she was 12-years-old. The Detroit, Michigan native's first taste of fame was attending the red carpet premiere of Justin Bieber's Never Say Never documentary. Destiny won a singing competition, with her grand prize to appear on the red carpet.
Destiny continued performing and she auditioned for America's Got Talent. She met one of her future group members on the show and later debuted as part of a trio with Love Dollhouse. The group signed to All Def Records under a partnership deal with music mogul, Russell Simmons, and released a single. Love Dollhouse disbanded in 2015 and Destiny set her sights on solo stardom.
She eventually caught the eye of director Lee Daniels, who offered her the role of Tiana in his FOX musical drama, Empire. Destiny was signed to a record deal with Capitol Records at the time. The label refused to allow her to participate in the series.
Destiny told The New York Post in a 2017 interview that she was distraught over not being able to take the part.
"I had originally gotten a part on 'Empire' to play Tianna, but because of previous [contractual commitments] it didn't go through," she said. "I was devastated, because when ['Empire'] came out and broke all those [ratings] records, it hurt. That was supposed to be me, but it was all in God's timing."
The role of Tiana on 'Empire' went to Serayah 
Tiana was portrayed by another rising talent, Serayah. Serayah starred on the show for the entire series run and had a number of songs released as part of the official show soundtrack each season. Empire marked her first major acting role.
Destiny later admitted that she was happy Serayah landed the role in her place. "Serayah McNeill was definitely the perfect person for that role," she told The New York Post.
The character Tiana was a central figure on the show. She was one of Empire Record's best talents and also entangled in an on-again-off-again relationship with Hakeem Lyon. Tiana and Hakeem eventually marry and have a child together, with Tiana also helping to raise Hakeem's daughter from another relationship. By the end of the show, Tiana and Hakeem split.
Ryan Destiny landed a role on another popular FOX musical drama
Despite Destiny losing the role on Empire, Daniels was so impressed with her talent that he scooped her up for another FOX musical drama. Star chronicled the humble beginnings and rising careers of a girl group. Destiny starred as Alex.
Aside from music, Alex has her fair share of love triangles. She is in an up and down relationship with Derek and also finds herself in the arms of an industry guy. She often has tense arguments with her group members as well.
The show lasted for three seasons before its cancelation in 2019. It's rumored that the show will have a finale in the form of a movie. Destiny now stars on Grown-ish on Freeform.