'The Rookie' Casts Jenna Dewan's Real-Life Fiancé Steve Kazee as Her Husband
The Rookie revealed that Bailey, played by Jenna Dewan, has an estranged husband, who she's kept hidden from Nolan (Nathan Fillion). And much to fans' surprise, Bailey's husband, Jason, is portrayed by none other than Dewan's real-life fiance, Steve Kazee.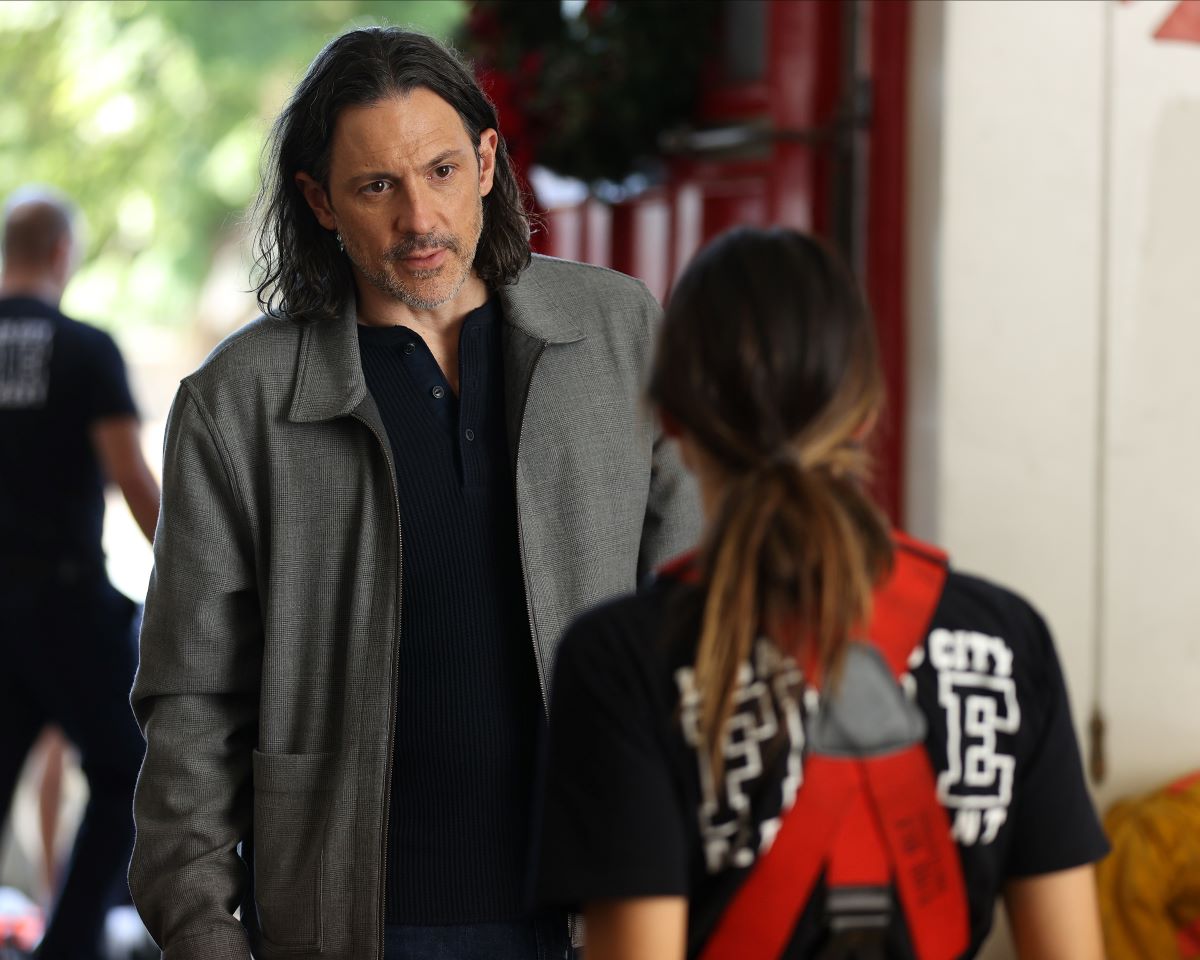 'The Rookie' adds Steve Kazee to the cast
Kazee made his first appearance on The Rookie in the Dec. 12 episode, titled "Breakdown." As Nolan and Bailey confess their love for each other, they are interrupted by Kazee's Jason. He reveals he "got out" a week prior and then informs Nolan that he's Bailey's husband.
The reveal has fans excited, not just because of the story implications but also because Kazee and Dewan are engaged in real life. The actors have been together since 2018 and share a son, Callum. In a recent interview with Daily Pop, Dewan revealed that the couple is postponing their wedding due to the pandemic.
"So we're gonna take our time, we're not rushing, and we're gonna kinda see how the next year shakes out and go from there," Dewan told the outlet. "But it's hard for us because I want to be able to plan a beautiful get-together, whether it's small, medium, or big, but the world has some other plans at the moment."
The stars make it a point to find time for each other
In a September interview with People, Dewan talked about her relationship with Kazee and his epic proposal serenade. She also revealed that the two make it a point to spend time together.
"I do feel like we found the importance of making time for each other, even when we were all stuck inside the house," Dewan said.
"It was about: Okay, tonight is our movie night, or this is our time together," The Rookie star added. "And that made a huge difference and really helped within everything that was going on around us — Even with kids, and with careers, and with quarantine, you just have to carve out the time."
'The Rookie' showrunner teases fans will see more of Jenna Dewan and Steve Kazee in upcoming episodes
Now that Dewan and Kazee are on The Rookie together, and that too as a couple (albeit an estranged one), it seems they've managed to carve out time for each other in their professional lives as well. And according to showrunner Alexi Hawley, Kazee's character is slated to appear in the next few installments.
RELATED: How Channing Tatum Reacted to Jenna Dewan's Engagement
Related post url: 
"He's not a good guy," Hawley told TV Insider when talking about Jason. "I mean, we love Bailey and so there's clearly got to be a reason why this has been a secret for her. Again, it ties into her intimacy issues and her relationship issues."
"But what kind of a relationship was it, what kind of a guy was she married to that she would run away from him so hard that she wouldn't even talk about him?" he continued. "That's really what we're going to get into in the next few episodes."
The Rookie airs Sunday nights at 10 p.m EST on ABC.