'The Rookie': Titus Makin's New Single Is Audio Prozac
Worried you can't hit the gym during the coronavirus outbreak? Feeling stressed from the 24-hour news cycle? Titus Makin's new single "Righteous" may give you enough inspiration to get up, get those endorphins pumping, and even do a little cardio at home.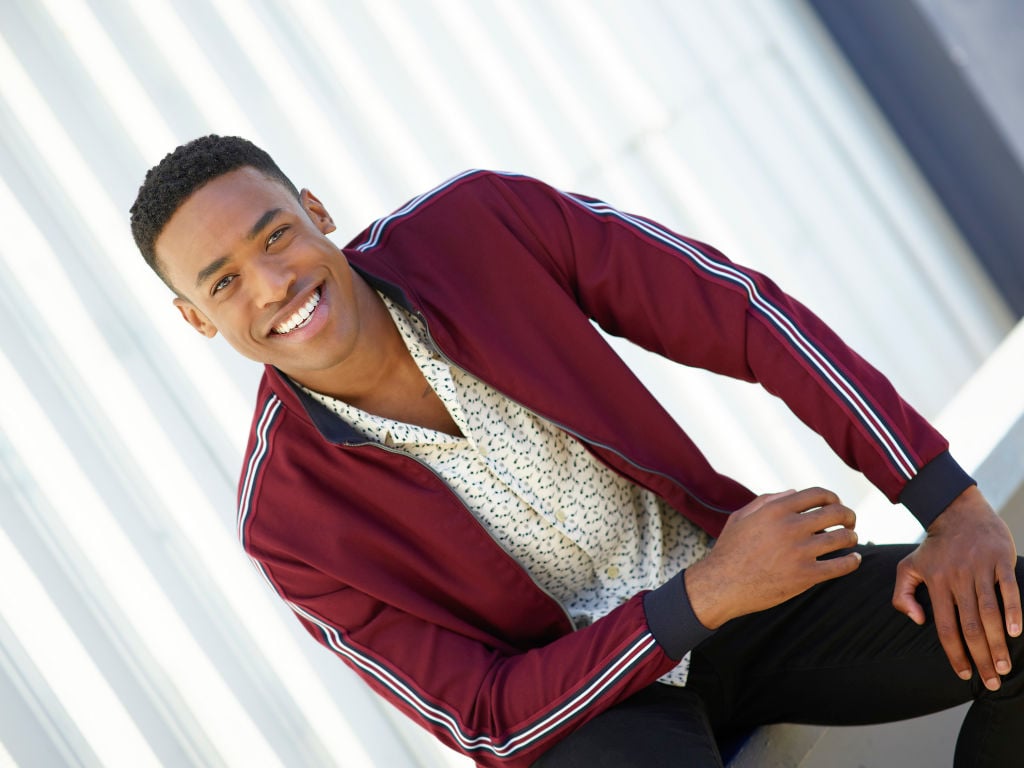 "Righteous," delivered under the name Butterfly Ali, offers the same joyous musical overtones and message as Pharrell Williams' "Happy." Makin, who also stars in ABC's The Rookie, recently chatted with Showbiz Cheat Sheet about the origin of the song, the video, and who inspires him musically. He revealed that musicians like Williams and Marvin Gaye give him the juice that makes his music irresistible.
"I'm hugely inspired by Marvin Gaye, André 3000, Pharrell Williams," he said. "Totally by people who have made, what I like to call quirky, soulful choices. I just kind of like the left angle of this soul-funk world and steer away from the typical a little bit."
'Righteous' was written while he was driving
Makin says the message behind "Righteous" is inclusion and rejecting the pious position of being better than someone else. The soulful tempo is mixed with funky backbeats, along with lyrics designed to inspire and mobilize. Makin's video for "Righteous" matches the audio joy, as he gives off some serious Lenny Kravitz vibes.
He created the tune while he was driving. "So I went to the studio and we just wanted to create again," he recalled. "I was like, I want to take a song that could like message wise, be a slow song and literally slap it on a fun uptempo vibe."
"That's exactly what we did," he continued. "And I literally had this idea one night while I was driving. I suddenly just said the word 'Righteous!' And I thought, 'Oh that kind of sounds like a preacher!' So I saved it in a voice memo and turned it into that. "
From Titus Makin To Butterfly Ali
Makin's music is delivered under the moniker of Butterfly Ali. Makin explained how he arrived at the name and why he is using a stage name for his music. "I have a song titled 'Butterfly Alley,'" Makin shared. "The song has a quote that I used from Muhammad Ali, 'Float like a butterfly, sting like a bee.' And I just loved that something so beautiful could have so much power behind it."
"Like the strength of a butterfly and the fact that it's not typically the most masculine thing kind of drew me to it," he continued. "But Muhammad Ali did. One of the greatest fighters of all time."
He adds that the name is more of an artistic expression instead of an alter ego. "So I really just felt like it was a really nice artistic expression," he shared. "I don't really like to view it as like a alter ego. It's more just like an artistic expression. And I like what it stands for. So I coupled the quote with the person who quoted it. And that's Butterfly Ali."
He mixes acting with music
The Rookie fans know Makin as the Jackson West, the self-proclaimed "most prepared rookie on the LAPD." Makin's work on the ABC series is physical and demanding. He explained how he's balancing his role with making music. "It gets stressful at times, but it's one of those things that's worth it," he says. "We shoot pretty much all during the week."
The weekends are for music. "So it's my time to dive into the music again and get a lot of things done there," Makin explained. "But like in acting, I get to play some other character. And in music, I get to go release my own artistry and share what I want to share."
While he loves both music and acting, he'd like to do more on the music side. "My goal scenario would be to be on tour and heavy in music and be able to pop over and do a really awesome film. And then go right back to the music."