The Royal Christmas Cards This Year Are Happy, Hopeful, and Not Even Slightly 2020
It's been a wild year for the British royal family. It all started with Prince Harry and Meghan, Duchess of Sussex announcing they were "stepping back" as senior royals after facing years of abuse by the press, according to them. Some fans cheered the couple on. But it did create some negative PR for the royals.
Next up, a global pandemic brought the world to a grinding halt. Suddenly, royals were forced to change their travel plans and turn meet and greets into Zoom calls. Add this to unflattering storylines about Prince Charles' adultery on The Crown and the constant rumors of Queen Elizabeth retiring and it makes for one whirlwind 2020.
But their Christmas cards don't reflect any of that negativity. We've seen Prince Charles and Camilla's cards and Prince William and Catherine, Duchess of Cambridge's so far. Both are so cheerful it's enough to make you forget the whole crappy year.
Prince William and Kate Middleton haven't been in the spotlight as much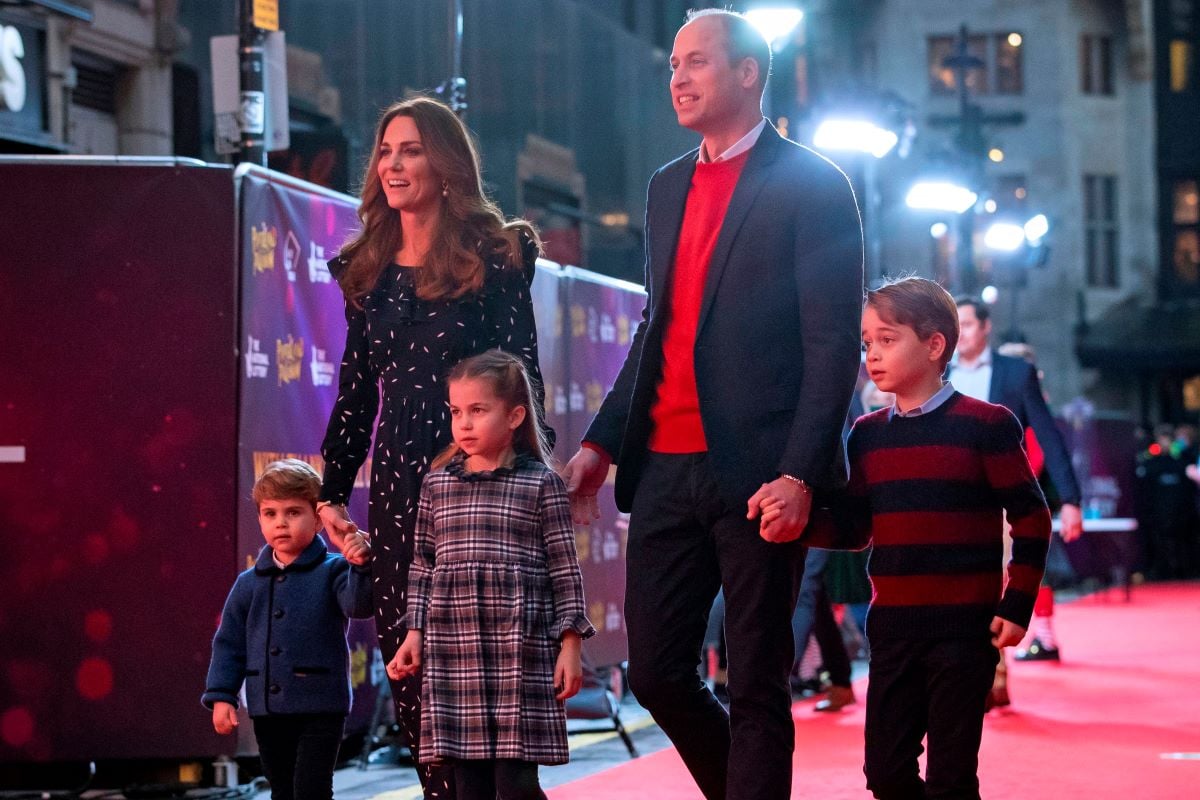 With so many in-person events getting canceled due to coronavirus (COVID-19), royal fans haven't gotten an opportunity to see the Cambridge children Prince George (7), Princess Charlotte (5), and Prince Louis (2) throughout the year. They spent much of the quarantine time holed up at their country estate Amner Hall, far from the flashbulbs of photographers.
Recently, Prince William, Kate, and the kids made a red carpet appearance while attending a show to help thank London's essential workers. Fans could not get over how grown up all the kids looked, especially little Prince Louis. And shortly after, the couple released their family Christmas card.
The Cambridge family Christmas card is full of joy
Even the royals suffered in 2020, but you'd never know it by looking at Prince William and Kate's happy, smiling card. Kensington Palace formally shared the snapshot of the five Cambridges shortly after a leaked version started making the rounds online.
"The Duke and Duchess are delighted to share a new image of their family, which features on their Christmas card this year," the caption read. The photo has a real rustic feel with the family all posed in warm sweaters while sitting in front of a wood stack at Amner Hall. Everyone looks so jolly and excited for the new year ahead.
Prince Charles and Camilla's Christmas card is equally optimistic
It's been an even more challenging year for the Prince of Wales and his wife, Camilla, especially considering the point they reached in storytelling on The Crown. It's been more than two decades since all that drama with Charles, Princess Diana, and Camilla getting caught in a scandalous love triangle, yet it's become a topic of discussion all over again thanks to the show.
Again, looking at Charles and Camilla's card reflects none of that unpleasantness. For their Christmas card, the couple looks happy and healthy while posing in front of their Scottish home Birkhall in front of colorful flowers in bloom. The Prince of Wales is laughing while looking at his wife, a facial expression he often has while they're together.
Each year, the royal family mails out hundreds of Christmas cards spreading the cheer of the season. And we need it more than ever looking forward to 2021.