The Royal 'Fab Four' Has a 'Broken Relationship' That Will Probably Never Be Mended, Expert Believes
When Meghan, Duchess of Sussex married Prince Harry in 2018, many royal fans believed the couple could join forces with Prince William and Catherine, Duchess of Cambridge to become a royal "Fab Four" team. However, rumors of tension between the two couples began flaring up, and now it seems the "Fab Four" has been divided.
A royal expert also believes there won't be reconciliation anytime soon. According to this expert, the "Fab Four" has a very "broken relationship" that would be extremely hard to mend.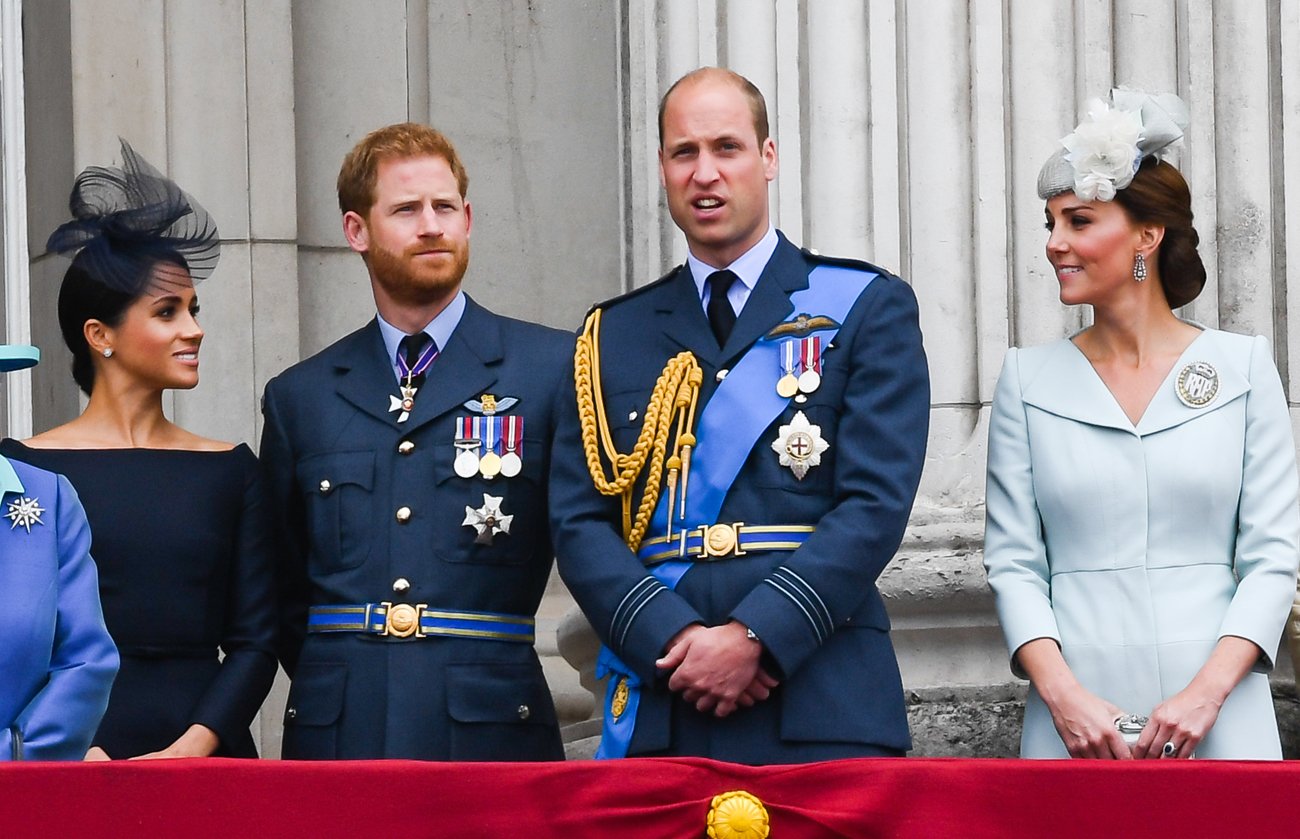 Where did the tension between the 'Fab Four' come from?
Initially, reports said that tension between the "Fab Four" arose when Harry and Meghan began dating. Harry's relationship with Meghan moved quickly, which reportedly made William and Kate concerned.
According to the documentary William & Harry: Princes at War, Harry did not respond well when William tried to talk with him about the situation. The younger prince allegedly "went ballistic" and "felt very let down," especially when Harry supported William's relationship with Kate from the get-go.
However, more recent reports are saying that, before Meghan came along, William and Harry were already at different places in their lives. William was preparing to be king while Harry was often treated as a "spare." This led to resentment on Harry's part when he felt the palace did not prioritize him in the same way they prioritized William.
A royal expert believes the 'Fab Four' has a 'broken relationship' that will never be mended
While some fans hope for the "Fab Four" to improve their relationship, royal expert Ingrid Seward believes it will take a lot for that to happen.
"You never know with family relationships. Sometimes it becomes more of an effort to try and repair it, than it is just to leave it as it is," Seward said on a recent episode of the podcast Pod Save the Queen. "I rather doubt that they will ever get back to how they used to be. I really don't think so."
She continued, "I think that's probably a broken relationship. I think perhaps if something happened to Catherine or Meghan, the boys would be together again. But as long as their ladies are there and their families are there…if there was an awful tragedy it would bring them together, but otherwise I don't think that relationship will be mended. But that is a really personal point of view and I might not be right."
Some reports say Prince William and Prince Harry have been getting along recently
Perhaps it might not actually take a tragedy for the "Fab Four" to put the alleged rift behind them. There are reports saying that, after Harry and Meghan moved to Los Angeles in March, Harry's relationship with William has been getting better.
In September, the Daily Mail reported that, according to royal expert Katie Nicholl, the distance has been a "good thing" for Harry and William. She shared that the brothers "are speaking more than they did before," though it could still be a while before they can share a "cozy Christmas together."
While most onlookers do not know the full details of the alleged rift within the "Fab Four," there's no doubt a lot of royal fans are hoping that William and Harry can find ways to patch things up and be on good terms again.