The Royal Train Isn't Luxurious but Its Operator Still Has to Follow Strict Rules When Queen Elizabeth Is Aboard
Members of the royal family have a number of different choices of how they want to travel. They can drive themselves from one place to another, take public transportation, or have a chauffeur take them where they need to go. And when it comes to longer journeys, they have other options including jumping on a private plane or asking to use Queen Elizabeth II's royal train. But only a select few get are permitted to go anywhere on the latter.
Here's more on the British royal train, why it isn't the most glamorous way to travel, and what hard rule the queen has for the operator when she takes a trip on it.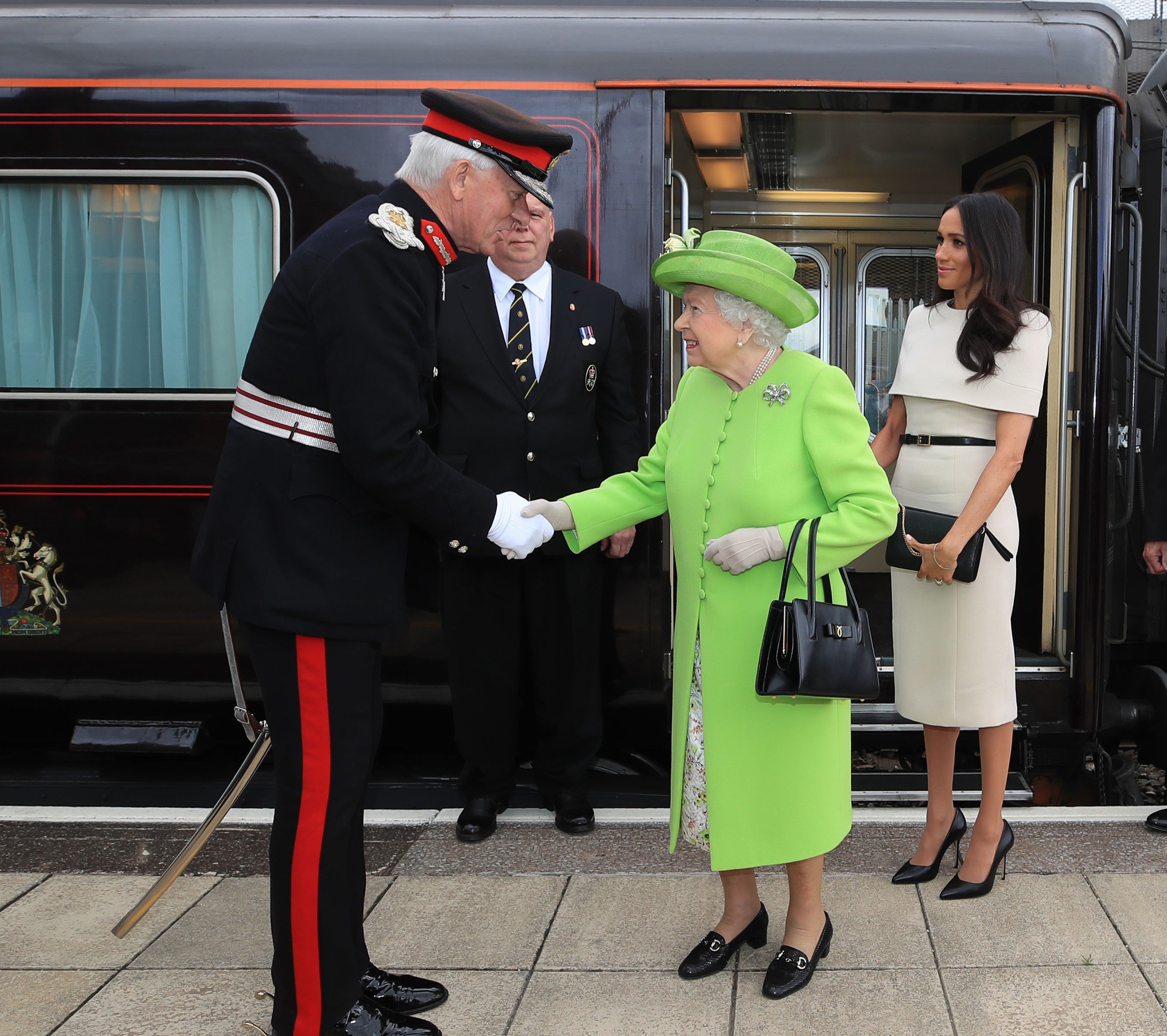 Many royals have never taken a trip on the train
The train is used only by certain royals such as the monarch, Prince Philip, Prince Charles, and the Duchess of Cornwall. It's believed that Prince William was only on it once but Prince Harry and Catherine, Duchess of Cambridge have never been on it.
Shortly after marrying Harry though Meghan, Duchess of Sussex did have access to the train when she traveled on it with the queen for a solo engagement to Cheshire, England.
Inside Queen Elizabeth's royal train
The first monarch to ride the royal train was Queen Victoria in 1842. At that time, the carriages were equipped with plush furnishings. However, the decor today is much more basic.
"There is a perception the train is a bit like the Orient Express," director of royal travel Tim Hewlett previously told the BBC. "But there are not many bathroom furnishings you could not get in Homebase or B&Q."
The nine-carriage train has several small bedrooms, bathrooms, an office, and a dining room that seats up to 12. A number of the rooms are reserved for the queen's household staff who travel with her and each of their rooms have bunk beds.
Prince Philip reportedly finds the train to be "faintly claustrophobic."
Most important rule to be followed when the queen is on board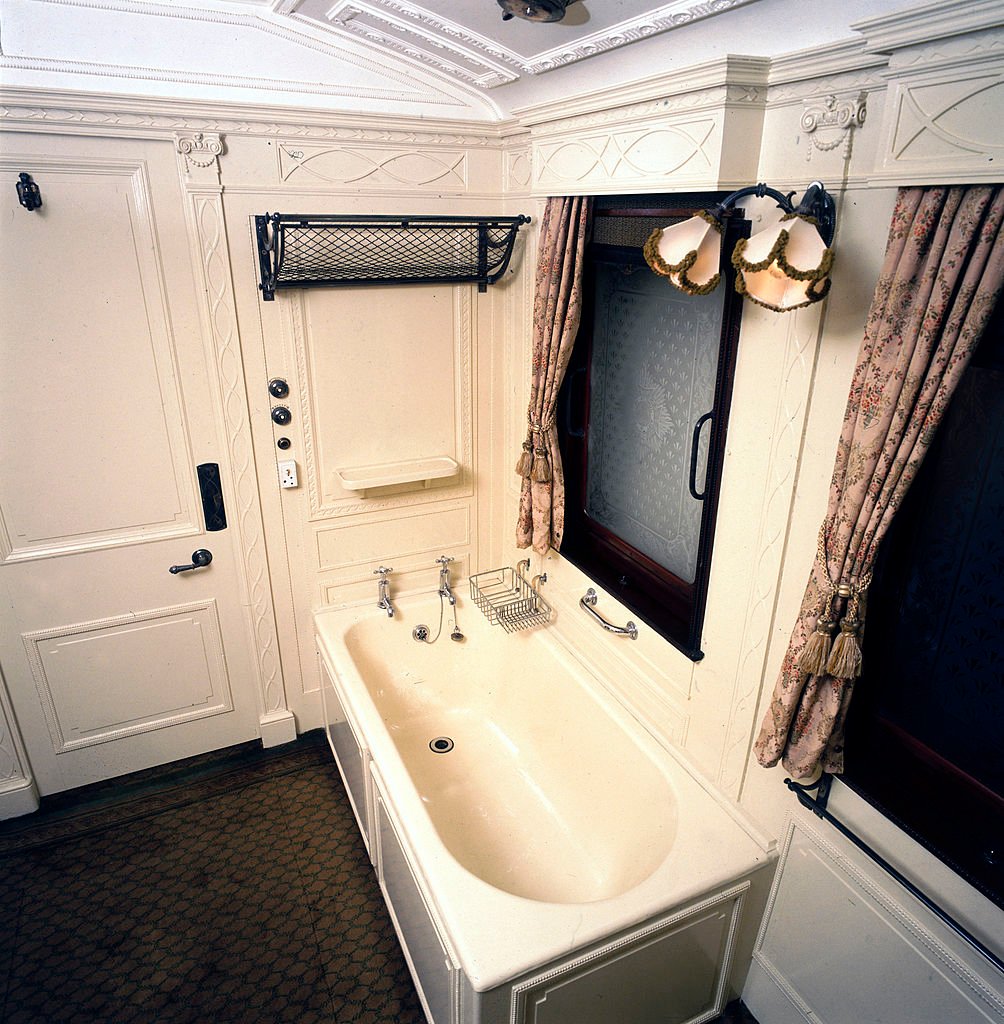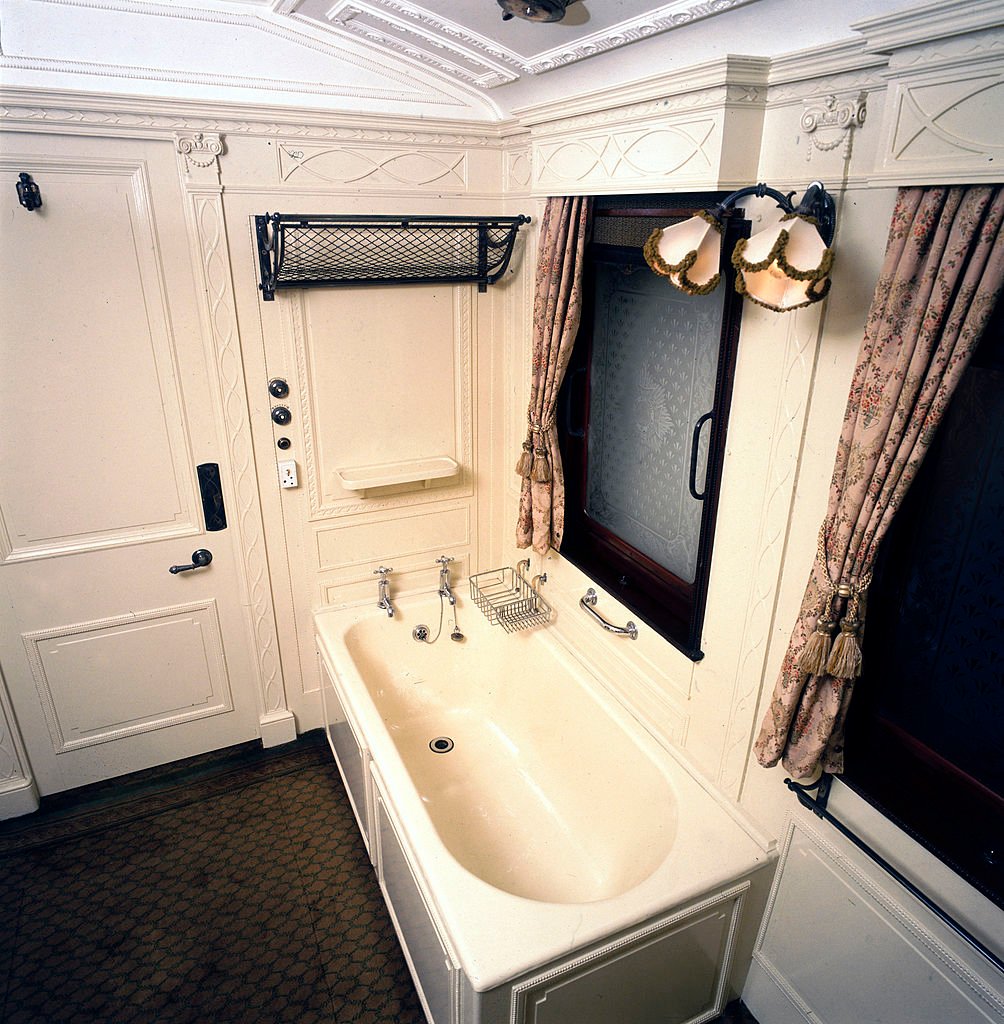 While the train isn't the most luxurious method of travel, it still needs to be comfortable for the monarch which is why the operator has a specific rule to follow when she is on board.
Queen Elizabeth takes a bath at 7:30 a.m. and at that time the operator is instructed to drive very carefully. The Express noted that the driver must be mindful not to hit bumps so the monarch can have a smooth bathing experience.