The Runaway Girl The Beatles Wrote 'She's Leaving Home' About
For the Sgt. Pepper's Lonely Hearts Club sessions, The Beatles wrote several songs based on newspaper articles they'd read. In the most famous example, John Lennon combined stories about a car wreck and a call for public improvements (4,000 potholes in Blackburn) on "A Day in the Life."
But the list only begins there. On "Lovely Rita," Paul McCartney invented a fictional meter-maid based on an article he read about that new profession (circa 1967). And Paul once again turned to the papers when he wrote "She's Leaving Home."
While Paul had invented his fictional band led by Billy Shears for the album's concept, he had a real-life subject in mind when telling the story of a wealthy runaway girl. And the craziest part is, Paul had met the same girl four years earlier while making a TV appearance.
Paul based the song on a Daily Mail report about an 'A-level' runaway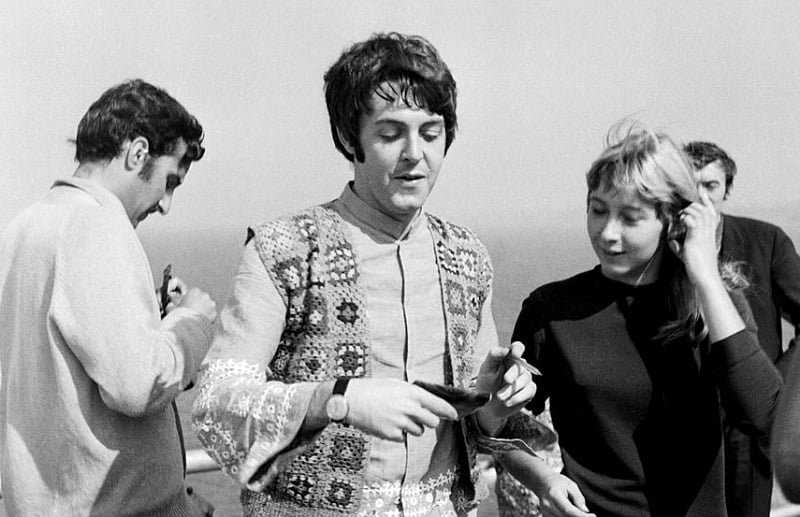 About midway through the Sgt. Pepper sessions (February '67), Paul opened the Daily Mail to the story of 17-year-old Melanie Coe. "A-level girl dumps car and vanishes," the headline read. In the article, readers learned that the teen from a well-to-do London family had left without a word.
Though she had her own car (an Austin 1100) and a closet full of expensive clothes, she didn't take any of it. She also didn't withdraw any money from her bulging bank account (or take her checkbook). The Daily Mail piece featured quotes from Coe's father.
"I cannot imagine why she has run away," he said. "She has everything here." As fans familiar with the song can see, the idea was born right there. "That was enough to give us a story line," Paul said later. "So I started to get the lyrics: She slips out and leaves a note and then the parents wake up."
Though the Daily Mail item didn't mention anything about a note, Paul's invention turned out to be true. And John, who helped write the lyrics to the chorus, didn't need to read quotes from Coe's father. He'd heard much of the same growing up.
"All those lines like 'We sacrificed most of our lives / We gave her everything money could buy / Never a thought for ourselves' … those were the things (Aunt) Mimi used to say," John said in 1972. "It was easy to write."
In a strange coincidence, Paul had met the same girl in 1963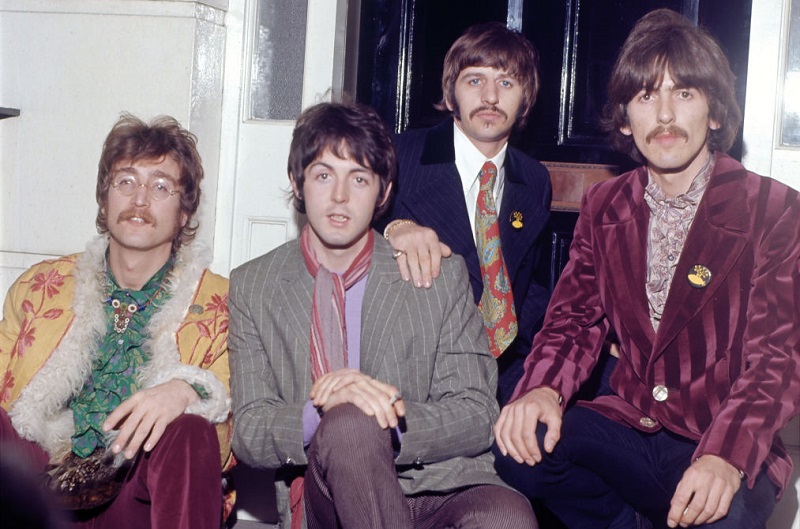 Coe, the runaway the Daily Mail article described, later told Steve Turner her story, and he featured it in A Hard Day's Write. "The amazing thing about the song was how much it got right about my life," she said.
"I had two diamond rings, a mink coat, hand-made clothes in silk and cashmere, and even my own car." What's more, she told Turner she'd left a note "she hoped would say more." And while she didn't take up with a "man from the motor trade," she did briefly share an apartment with a croupier.
As if the story wasn't good enough already, Coe shared one final detail: She'd actually met Paul in 1963 (at the age of 14) when she took part in a lip-sync/dance contest on a British TV show. Paul was the judge, and Coe won the contest that day.
"Paul McCartney came over and shook my hand and gave me a Beatles album," Coe recalled. "Which was the greatest thing that could happen to any little teenage girl."
When people say The Beatles had their collective finger on the pulse of young people in the '60s, this is probably what they're talking about.
Also see: The Famous Beatles Lyric George Harrison Plucked From a James Taylor Song