The Russo Brothers Said 1 Iconic Line Captures Captain America's Entire Evolution in the MCU
Captain America has long been one of Marvel's most popular superheroes. Formerly portrayed by Chris Evans and now played by Anthony Mackie, the war hero has played a huge role in many of the Avengers' epic battles and remains one of their most respected leaders.
Having lived since the early 20th century, Captain America has also been one of the most enduring superheroes. Over the course of his time in the MCU, he's evolved in many ways that have made him a fan favorite.
The Russo brothers, directors of such films as Captain America: The Winter Soldier, Captain America: Civil War, Avengers: Infinity War, and Avengers: Endgame, have worked with the character more than probably anyone else, so they know a thing or two about him. The pair once claimed that one iconic line of his perfectly illustrates his evolution as a character, and they've certainly got a point.
The Russo brothers say 1 iconic line represents Captain America as a character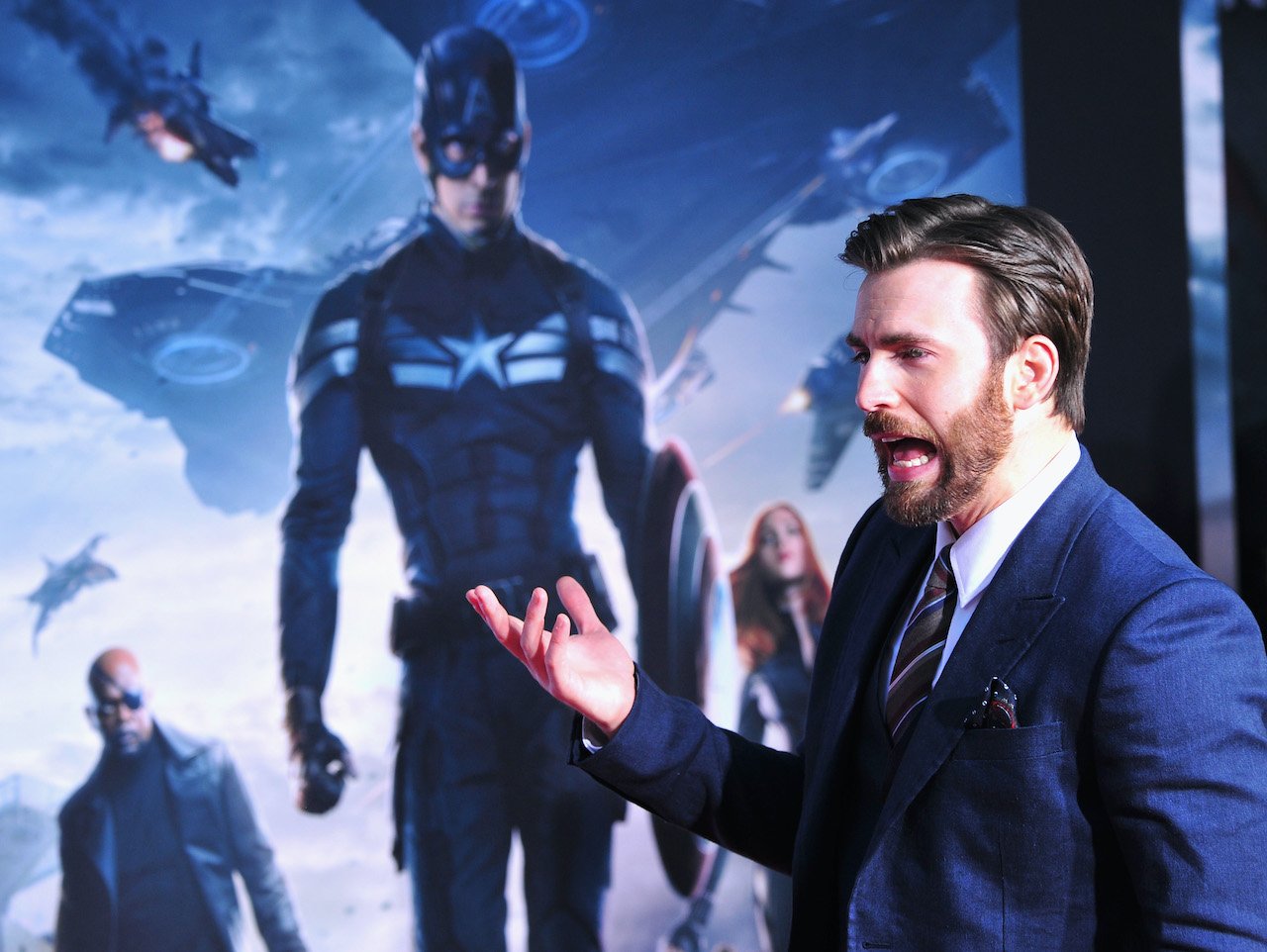 RELATED: Anthony Mackie Admits His Life Hasn't Changed at All Since Becoming Captain America — 'I Don't Get Free Meals'
The Russo brothers discussed Captain America's evolution during a resurfaced 2019 interview with GQ. According to Joe Russo, Cap has one line that he's said at several different moments in the MCU, and it shows exactly who the retired soldier is. 
"I think the line, 'I can do this all day' is really representative of who Cap is as a character," Joe said. "It represents that ethic in him that he will not quit until the fight is won, and that he will always stand on the side of right."
Captain America says the same line during three pivotal times in his life, but each time it's said with a different meaning. Joe believes this is what shows how he's changed over the years.
"It's interesting because that line is interpreted several different ways and with different inflections and different tones throughout the Marvel Universe," Joe added. "He says it in First Avenger, and it's a very earnest announcement of who he is as a character. He says it in Civil War, ironically, to Tony at the end of the film. And then he says it to himself in Avengers: Endgame, a younger, spunkier version of Cap who wears spandex says it to an older, wiser version of Cap who doesn't want to hear it."
The line illustrates Captain America's character arc
Joe asserts that if viewers analyze the way Cap says the lines at each moment, they'll be able to see how his philosophy and demeanor have evolved over time.
"I think that that really illustrates a really interesting arc for him as a character," Joe said. "If you just study that line, you can see how he moves throughout the Marvel Universe from a patriot basically to insurgent, and then to wise and tough war vet at the very end."
Chris Evans thinks Captain America is too 1 dimensional of a character
Even though the Russos contend that Captain America has changed a lot over the years, Evans once revealed to BBC Radio 1 that he doesn't think Cap is dynamic enough a character.
"I just like any time they give him conflict," Evans said. "Like I said, he's got these kind of, very clean, clear view[s] of the world and I think that can come across at times as—not vanilla, but just being stern and having convictions isn't dynamic enough on screen."
In his opinion, Captain America is way too rigid, and he'd like to see the soldier express more emotion in the future.
"If you just have that approach you're just kind of like your friend's scary dad," Evans added. "And you're just like, he really has a presence, but I don't know anything about him. And I think the best thing about Cap is when you see him affected by things, when you see him emote, when you see him concerned and unsure."