The Sad Reason Princess Diana Lost So Much Weight Before Her Wedding
When Prince Charles married Lady Diana Spencer on July 29, 1981, people from around the globe tuned in to see what was dubbed "the wedding of the century." More than 3,000 guests attended the royal affair that costs in the neighborhood of $100 million and one of the things most people remember from that day is the dress Diana wore to walk down the aisle.
The dramatic ivory silk gown featured puffed sleeves, a full skirt, and who can forget that 25-foot train. The dress became iconic in bridal fashion for years following the event, but Diana's rapid weight loss leading up to the wedding posed a problem for her designers. Here's the heartbreaking reason she lost so much weight before her wedding.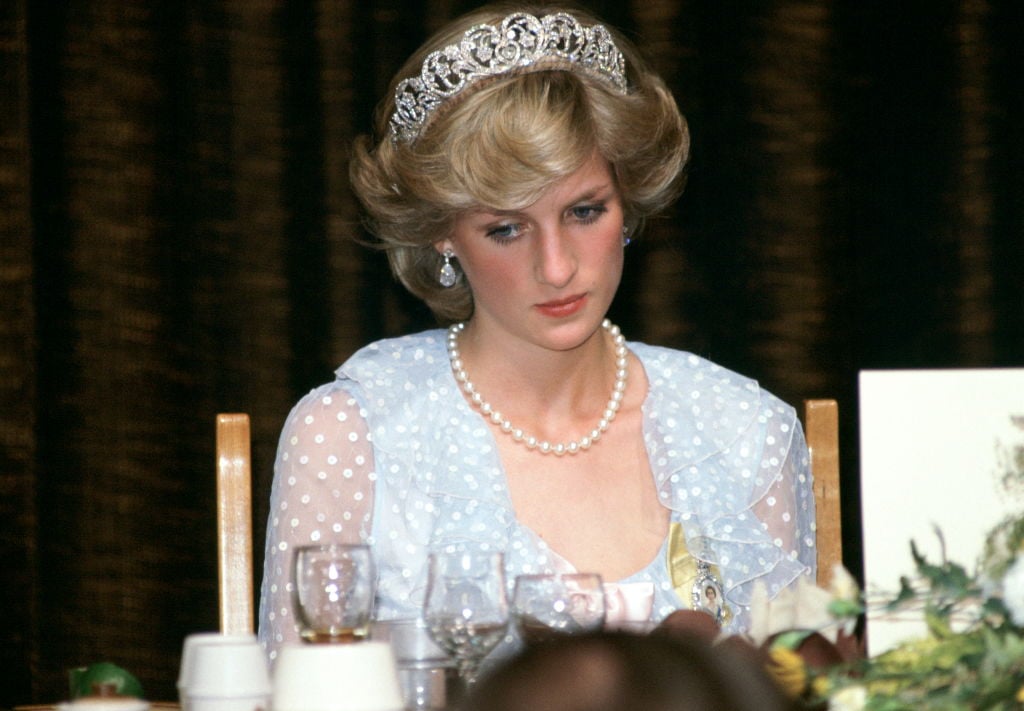 Diana's waist shrunk rapidly
Most brides would agree that they want to be in the best shape for their big day and in many cases that means dropping some pounds or maintaining a small waistline.
According to the Daily Mail, Meghan Markle had a 27-inch waistline when she married Prince Harry, while Princess Eugenie was a 28-inch waist on her wedding day, and Kate Middleton was a 26-inch. But none of them were as tiny as Diana was on the day she said her vows.
In the documentary, Charles and Di: The Truth Behind Their Wedding the woman who designed the Princess of Wales' famed dress, Elizabeth Emanuel, revealed that when they started the design process Diana's waist was 29 inches. However, for her last fitting before she and Charles wed it was 23 inches.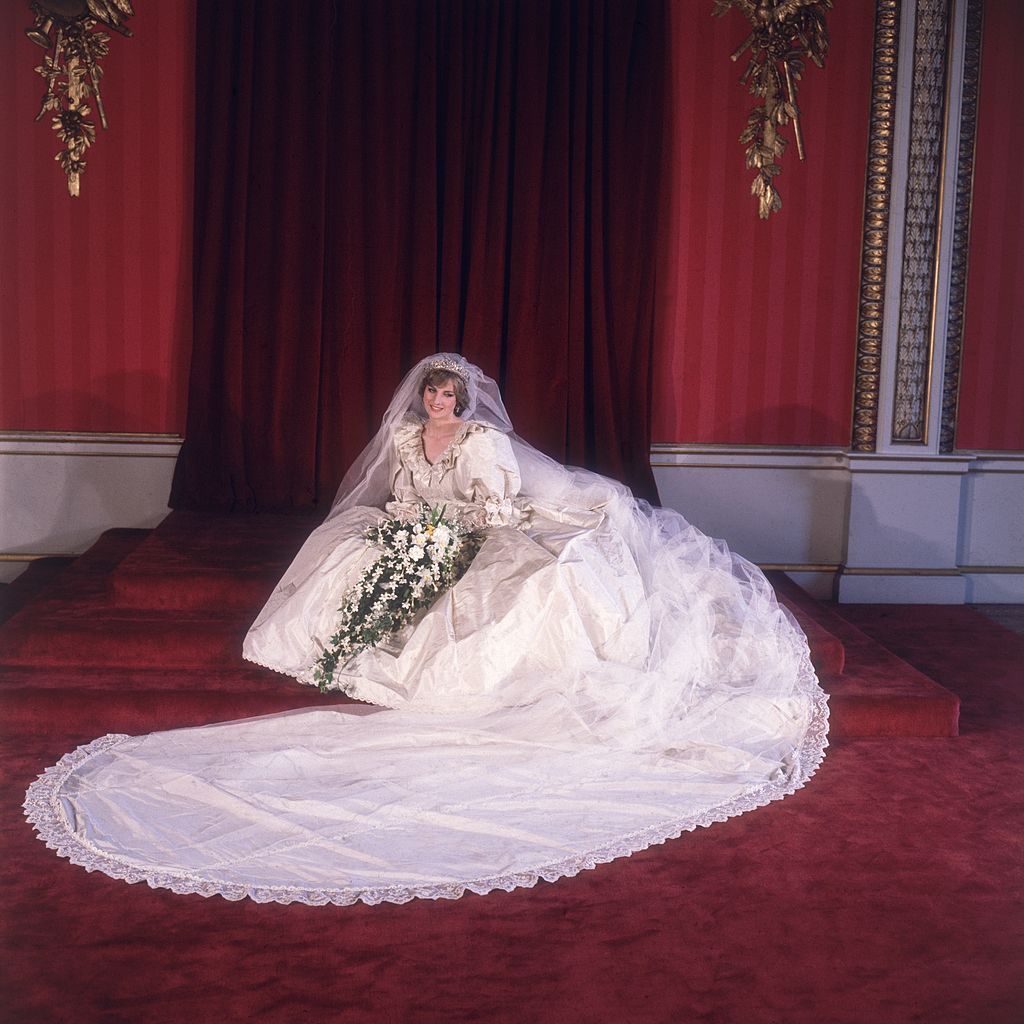 The Express noted that the measurement is equivalent to a size 000 and is "a healthy waist measurement for a 12-year-old."
"She was losing so much [weight] we even had to start again a couple of times," Emanuel explained. "We put it down to nerves. But it did make it incredibly difficult for us to get on with making the dress. We had to keep taking the bodice in and changing the pattern. The last thing we wanted was to make it up in silk, then have to play around with that. Silk soon looks worn if you work it too much."
So why did Diana's waist shrink six inches before she got married?
The comment that triggered an eating disorder
Years after Charles and Diana's royal wedding, the world learned just how unhappy their union was. It also became public knowledge that the princess struggled with bulimia nervosa, an eating disorder in which binge eating occurs and is followed by purging.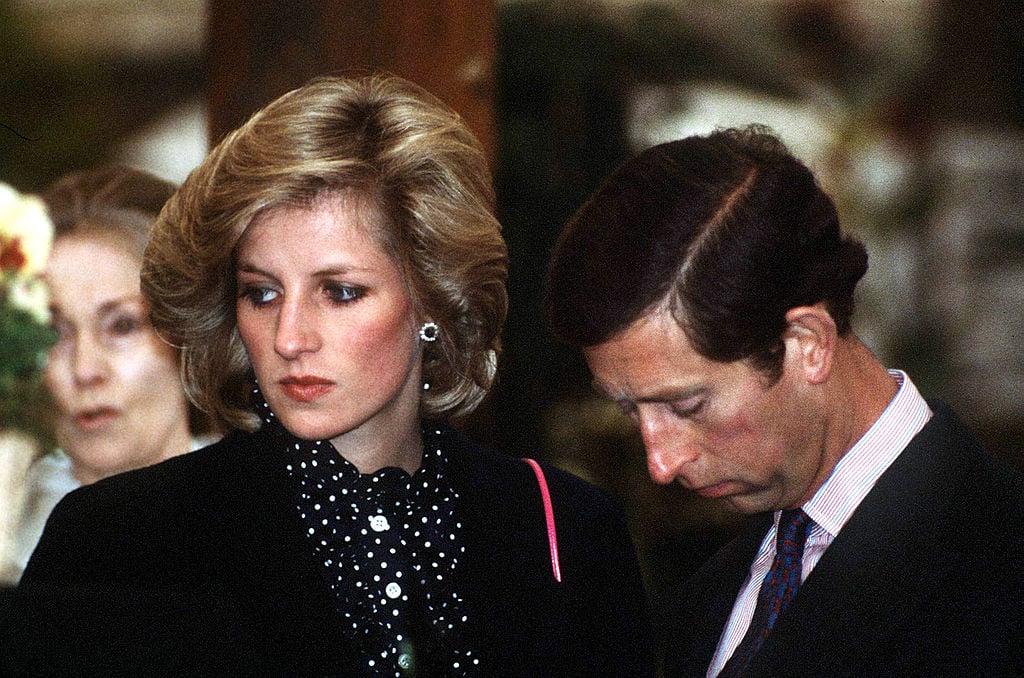 Diana spoke about her battle with the disease in her secretly recorded tapes given to biographer Andrew Morton and also during her tell-all Panorama interview in 1995.
She confessed that her eating disorder began just after she and Prince Charles got engaged when he made a remark about her figure.
She recalled him touching her waist and saying, "Oh, a bit chubby here, aren't we?" The princess added that the comment "triggered off something in me."
The princess spoke about dropping so much weight between her engagement and wedding saying, "I had shrunk into nothing from February to July. I had shrunk to nothing."
After nearly a decade, Princess Diana overcame the disease.
Read more: This Is the First Thing Princess Diana Said To Prince Charles Right After They Separated