The Sad Way Brad Pitt Really Feels About All The Attention That Comes With His Fame
While many people wish that they could be famous, Brad Pitt, who has enjoyed immense fame for more than twenty years, has experienced the dark side of it all. The actor is well-known all over the world, but he recently shared that life for him is really not as glamorous as it may look on the outside. Read on below to find out how Pitt feels about stardom and the unfortunate way that he coped with the attention.
Brad Pitt has been popular since the 1990s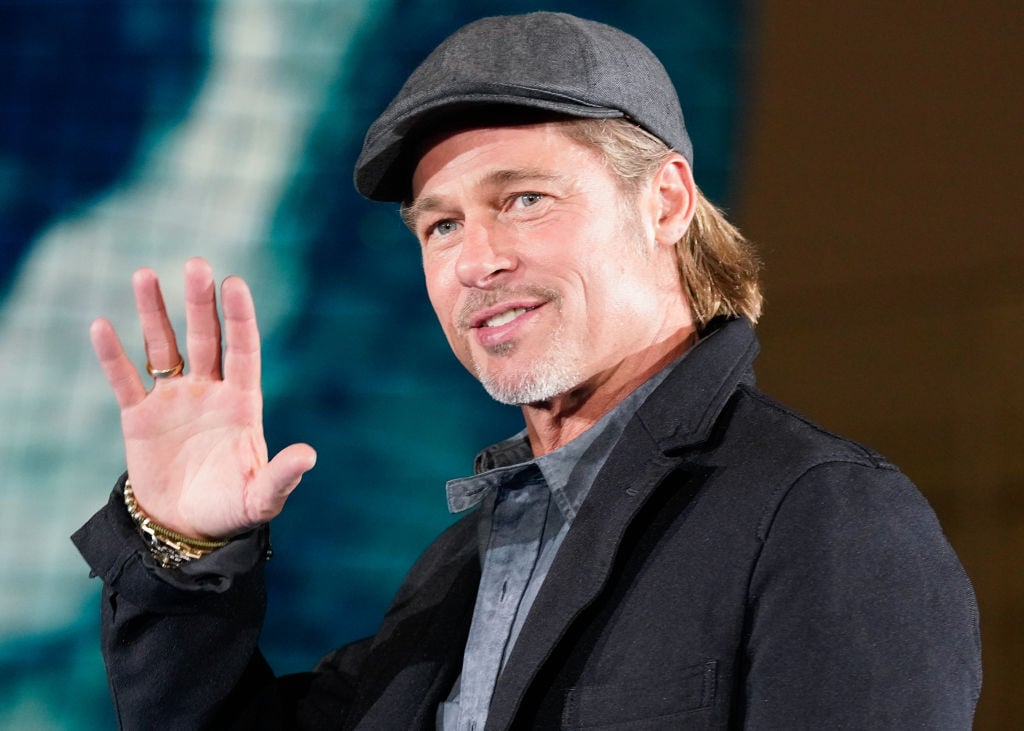 Pitt has been acting in the 1980s, but he first rose to fame in the 1990s after appearing in a few popular movies such as Legends of the Fall (1994), 12 Monkeys (1995), and Fight Club (1999).
Since then, Pitt has been a fixture in Hollywood. He went on to star in many box office hits such as Troy (2004), Mr. and Mrs. Smith (2005), The Curious Case of Benjamin Button (2008), Moneyball (2011), and World War Z (2013).
Pitt has won more than 60 awards for his work, and he reportedly has an impressive net worth of $300 million.
Brad Pitt's personal life has been scrutinized
Pitt's life behind the scenes has attracted a lot of media attention as well.
In the mid-1990s, he dated Gwyneth Paltrow, who was his co-star in the film Seven. The two were acknowledged as an "it" couple back then, but Paltrow admitted that there was significantly less paparazzi at the time compared to now.
"I remember when Brad Pitt and I broke up, it was on the cover of the New York Post and there was no one outside my house," Paltrow said. "That would never happen today."
The press would not be as kind to Pitt's next relationship, however. In 1998, he began dating Jennifer Aniston. The pair went on to get married in 2000. They were definitely a hot couple at the time since both Pitt and Aniston were in-demand actors who could garner attention like no other. However, Pitt and Aniston divorced in 2005 with a lot of reactions from the public.
Pitt began a relationship with his Mr & Mrs. Smith co-star Angelina Jolie shortly after divorcing Aniston, so there were a lot of reports about Pitt being unfaithful to Aniston. People could not stop talking about the love triangle between the three stars and examining their personal lives.
Over the next several years, Pitt and Jolie also had six children together, which brought even more attention to their family. The couple ended up filing for divorce in 2016 and the press is currently obsessed with every move in their custody battle.
Brad Pitt finds all the attention 'uncomfortable'
Pitt has not had much privacy since the 1990s, and the star admits that the attention has been hard to deal with at times.
In an interview with the New York Times, Pitt said: "In the '90s, all that attention really threw me. It was really uncomfortable for me, the cacophony of expectations and judgments. I really became a bit of a hermit and just bonged myself into oblivion."
Director James Gray, who worked with Pitt in his latest movie Ad Astra, also shared that Pitt actually does not like "being the center of attention." Pitt added that all the attention he got from fame is not really "the lottery it appeared from the outside."
In fact, for a long time, when Pitt was not working, he would find comfort in alcohol. His drinking problem became so bad that it has been reported as a reason behind his divorce from Jolie. Pitt decided to attend Alcoholics Anonymous after Jolie filed for divorce, and the actor has been sober since.