'The Sandlot': Was CGI Used for the Movie's Impressive Baseball Scenes?
The heart of The Sandlot is baseball, so those action scenes were important to get right. But was CGI used to complete those scenes? Here is how some of the movie's most impressive action scenes were made.
'The Sandlot' was loosely based on real events
RELATED: 'Mighty Ducks: Game Changers': 5 Movies on Disney+ to Watch Before the Finale
The Sandlot shows Scotty Smalls (Tom Guiry) being the new kid trying to make friends. He then works hard to get in with a group of kids who play baseball. Things go wrong when Scotty takes a baseball signed by Babe Ruth and loses it to a very dangerous dog called The Beast. They come up with a plan to get it back.
The movie was somewhat inspired by co-writer and director David Mickey Evans' childhood. His little brother was around eight years old and bullies wouldn't let him play ball with them. The bullies then lost their ball over a brick wall and he went to get it back. A vicious dog then bit his leg. Co-writer Robert Gunter also pulled from his childhood to help create the story. 
Was CGI used for 'The Sandlot''s impressive baseball scenes?
RELATED: Disney Plus: '90s Movies You Should Totally Watch on the Streaming Service
These days CGI is used for many stunts. But that wasn't possible for the 1993 movie. It took skill and luck to get some of those shots.
"There's a shot when they're playing baseball at night and Benny hits a long ball up into the air, and it lands in the outfield and rolls right up into the lens of the camera, which is sitting on the ground," The Sandlot's director told Sports Illustrated.
"Today we'd be all over that hit-ball shot with CGI and what not, but in those days we didn't have that," Evans said. Instead, they used a pitching machine and adjusted the trajectory. But that shot was still unexpectedly perfect.
"Now, the odds of us launching a baseball 200-and-some-odd feet and having it land and roll right up into a camera lens are, what, 10 million to one? But the first take, it was perfect. That was really weird," Evans said.
Some of 'The Sandlot' actors already had baseball skills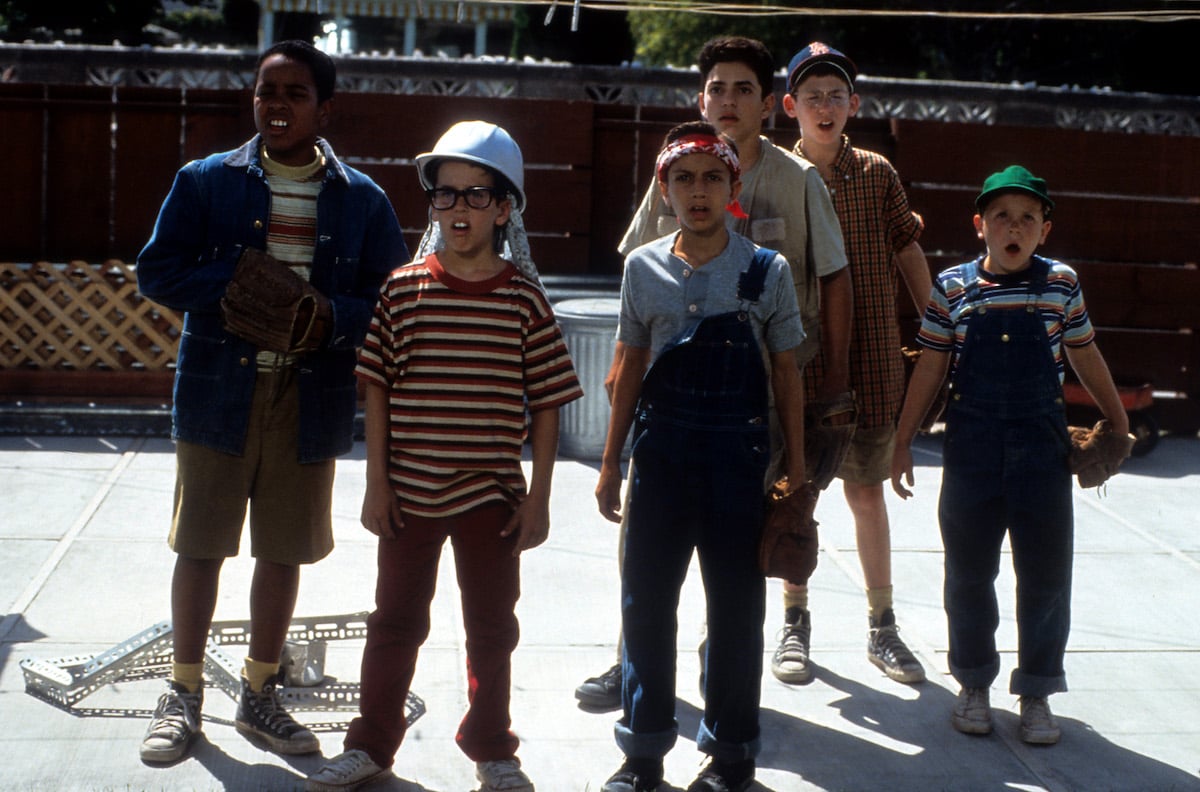 The actors had to practice playing baseball for the movie. But Evans told The Score some of them were already good.
"Mike Vitar, who played Benny, was – and remains – a supreme athlete," he said. "Pat Renna [who played Hamilton 'Ham' Porter] can hit and throw. And the other guys could sort of do that, but not as proficiently."
The cast was then coached on a Little League baseball field. "By the time (shooting) rolled around, they could turn a double play, and I could shoot it with a single camera," Evans said. "They were really good. Really good."