'The Santa Clause': Where Is The Cast Now?
It is hard to believe that The Santa Clause was released 26 years ago, but sure enough, that much time has in fact passed. Now that the holiday season is finally upon us, it is time to carry out traditions such as getting cups of hot chocolate and breaking out the beloved Christmas movies.
The Santa Clause is high on the list of many people's most loved movies, meaning that most of us will be sitting in front of the television enjoying it yet again. When the movie was first introduced, the actors had pretty different lives and were involved in different things. So, watching the film this holiday season is definitely making us wonder just a little about where the cast of The Santa Clause is now. Let's take a look.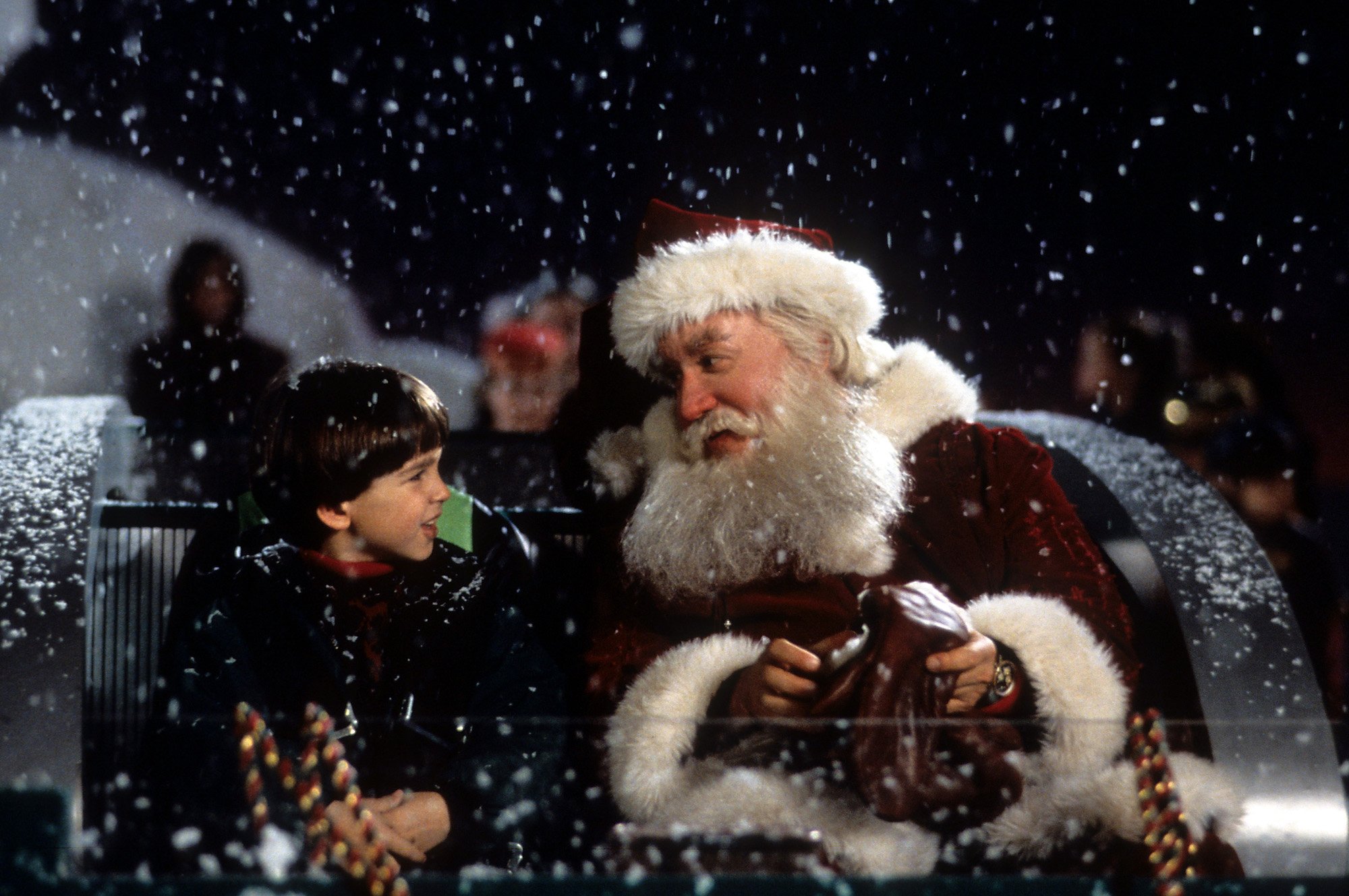 What is 'The Santa Clause' about?
The Santa Clause was and still is, such a huge hit, but even so, it might have been a while since fans have seen it. So, what is it all about? Well, according to E! Online, the story is pretty intriguing. Scott, a divorced dad played by actor Tim Allen, has quite the mishap when he accidentally causes a man dressed in a Santa suit to fall off his roof on Christmas Eve. His ex-wife, much to Scott's dismay, has told their son, Charlie, that Santa Claus himself isn't actually real, and the caring dad decides to read a Christmas story, and then hears a noise on the roof. 
When he goes to investigate, he startles the man, who dies as a result of the fall, and finds a magical sleigh, a Santa suit, and a note telling him to put the suit on. Scott then finds himself transported to the North Pole where he is told by elves that he has to take the place of Santa. He doesn't believe it at first but becomes more convinced as time goes on. For those who just can't wait to watch this movie again, or even see it for the first time, it can be seen on Disney +.
What has the cast been up to since the film released?
RELATED: 'The Santa Clause' Originally Had a Much Darker Premise
Although several cast members are currently working on various projects, they have been involved in quite a bit since the film first released. Allen is working on a building competition show set for 2021. One of his co-stars, Wendy Crewson, who played Laura in The Santa Clause, starred in the film Air Force One, and Eric Lloyd who played Charlie Calvin worked on the hit NBC show Jesse. The late Peter Boyle, who played Mr. Whitter, became known for his role on Everybody Loves Raymond, and Judith Scott, who had the role of Susan, became a successful television actor, having worked on shows such as CSI and Dexter. 
Where is the cast now?
The Santa Clause had some pretty amazing actors, so where are they now? Entertainment Weekly reports that Allen, who is the former star of the sitcom Home Improvement, went on to make two more Santa Clause movies. Judge Reinhold will possibly star in Beverly Hills Cop 4, and Lloyd, who portrayed Charlie, is running a production studio. What about the others? David Krumholtz, who played an elf, is working in movies and on an HBO series and miniseries; another elf, Paige Tamada, is now working as a retail industry executive, and Larry Brandenburg, who hilariously portrayed Detective Nunzio, ended his acting career a decade ago. The Santa Clause will always remain one of our favorites, a movie that we look forward to watching time and again.