The Scary Reason Why Stephen King Has No Memory of Writing One His Most Popular Novels
Stephen King doesn't have any memory of writing one of his most popular novels, 'Cujo,' for a pretty terrifying reason.
It goes without saying that Stephen King is the master of horror. His books have been keeping us up at night for decades, and we'll never be able to look at a clown or a red balloon the same way again. King has written countless classics that remain incredibly popular decades after their initial release. Yet, believe it or not, the author has no recollection of writing one of his most famous books. Keep reading to find out why.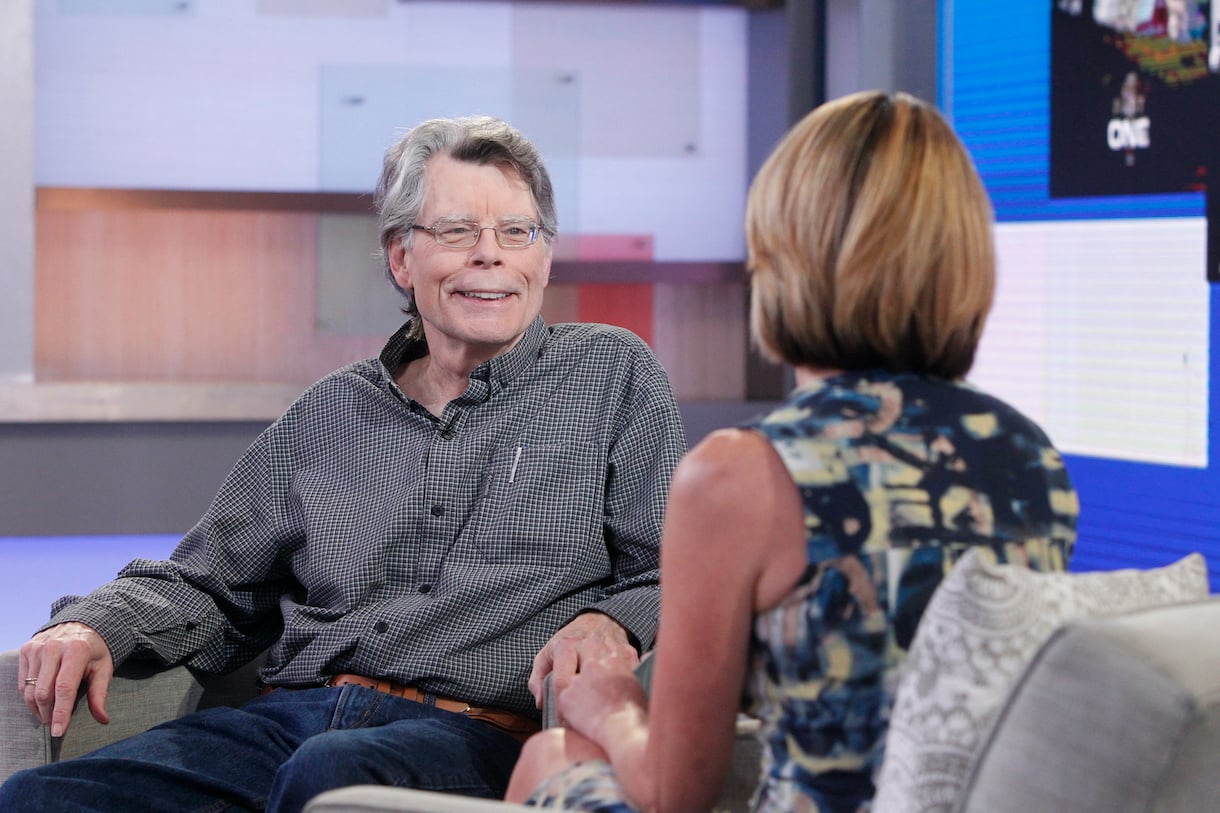 How many books has Stephen King written?
King has been writing horror novels since the 1970s. His first book, Carrie, was published in 1974 and granted the author overnight success. No longer did King have to live in a cramped little trailer park with his wife and kids. The book about the telekinetic teen launched King's entire career. Soon, he was churning out novels from left to right. Eventually, it got to the point where you could never enter a book shop without seeing one of his novels exhibited by the front window of best sellers.
But how many books has King written in total? As of 2021, the author has published a total of 96 books, according to hookedtobooks.com. These stories range from his classic fiction works to nonfiction books about his writing process. He has also written a few children's books as well as novels under the pen name Richard Bachman.
With all these stories under his belt, it doesn't come as that much of a surprise that King has no memory of writing one of his novels. But sadly, the reason he can't remember has nothing to do with the fact that he has written so many. The reason he can't recall writing one of his books is that he was too high on drugs to have any recollection of the experience.
Stephen King has no memory of writing 'Cujo' because of his excessive cocaine use
In King's memoir titled On Writing, he details his writing process and how he became the prominent author that he is today. Yet, unfortunately, despite his success, he battled an addiction to drugs and alcohol. While writing several of his novels in the 1980s, he had to write with "cotton swabs up his nose" because of his cocaine addiction.
"There's one novel, Cujo, that I barely remember writing at all," wrote King. "I don't say that with pride or shame, only with a vague sense of sorrow and loss. I like that book. And I wish I could remember enjoying the good parts as I put them down on the page."
Tabitha King staged an intervention for the horror author to get sober
King has been married to Tabitha King for over 50 years. She is a fellow writer who has written countless great stories such as Small World and Caretakers. And as much as Tabitha loves her husband, there was a breaking point where she was ready to leave him because of his immoderate drug and alcohol use.
It got to the point where she had to stage an intervention for King.
"The point of this intervention, which was certainly as unpleasant for my wife and kids as it was for me, was that I was dying right in front of them," wrote King. "Tabitha said I had a choice: I could get help at a rehab, or I could get the hell out of the house. She said that she and the kids loved me, and for that very reason, none of them wanted to witness my suicide."
Fortunately, according to The Guardian, King has been sober for decades, ever since Tabitha staged the intervention in the '80s.
How to get help: In the U.S., contact the Substance Abuse and Mental Health Services Administration helpline at 1-800-662-4357