The Secret To Khloé Kardashian's Insanely Organize Home Is Out
Getting to take a peek inside of celebrities' homes is a real thrill for many fans. Sure, some of those celebrities have some truly questionable taste in decor, but most of the time, the chance to go behind famous closed doors is a way to see lifestyles and resources most of us can only dream about.
From amazing in-home gyms to closets bigger than many bedrooms, celebrity lifestyles provide a sense of aspiration and escapism. What would it be like to live that way, we wonder. 
When fans catch a peek at Khloé Kardashian's home, one thing that really stands out is just how organized it is. Now the secret to how she keeps her home looking so put together is out. 
Khloé Kardashian is known as the most organized of the family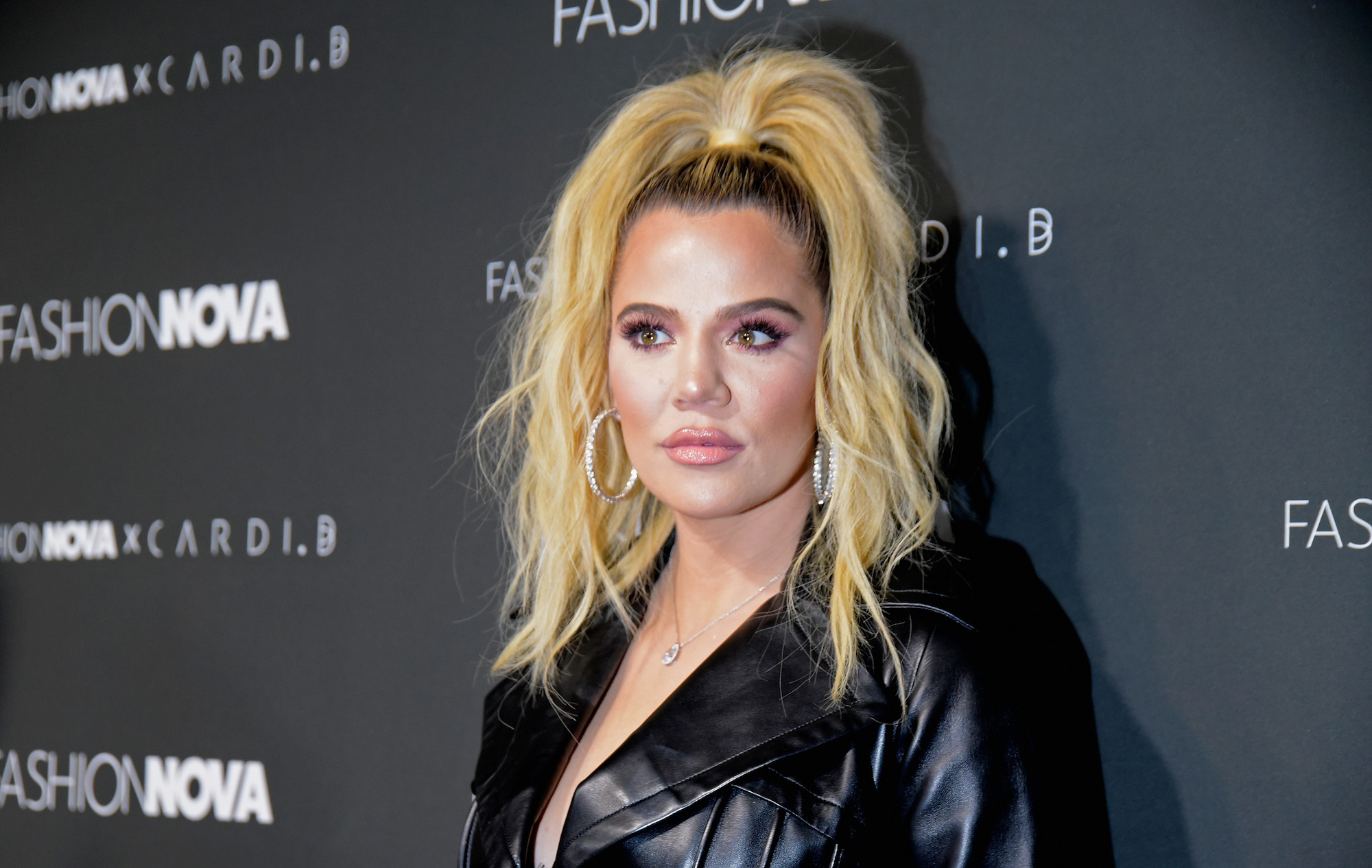 Without a doubt, Khloé Kardashian has earned a reputation as the most organized of her famous family members. This is no easy feat as the entire family seems to thrive off having a place for all of their considerable possessions.
Perhaps since they are all used to having the insides of their homes showcased for the world on the long-running reality series Keeping Up with the Kardashians, the sisters have made it a habit to keep everything "show ready" at all times. 
Whatever the case, Khloe Kardashian has definitely impressed fans with everything from her perfectly grouped refrigerator contents to her closet dedicated solely to hair extensions. Whenever she shares glimpses of the inner workings of her home, fans can't help but notice how well things are arranged.
It's not just that Kardashian has put things away in a logical order. It's also that she creates visually appealing systems that make her home look more like a museum than a living space. 
Is Khloe Kardashian too organized? 
Some may even wonder if Kardashian has taken her obsession with order a bit too far. In one episode of KUWTK, Kardashian's mother — Kris Jenner — even asked her to seek therapy over her organizational tendencies.
"The one thing that I've learned through the years is that this desire to have everything perfect can really drive you crazy," Jenner explained as she tried to convince her daughter to seek some professional insight into her need for clean. 
While Kardashian did agree to go to the appointment her mother recommended to be "polite," she also expressed frustration with the idea.
"If somebody says I'm crazy, I'm meticulous, I'm clean, I'm neurotic — thank you. I just don't know why this really matters," Kardashian explained, making it clear that she doesn't find her preference for order to be a problem in her own life. 
This is the secret to Khloe Kardashian's organization
Just because Kardashian didn't see the need for a therapist doesn't mean she wasn't willing to turn to professional help. She isn't creating all of these neatly organized and Instagram-ready spaces on her own.
She has turned to professional home organization expertise through a company called The Home Edit. The company is featured in a new Netflix series called Get Organized with the Home Edit, and the show demonstrates that it's not just Kardashian who is reaching out for this kind of assistance. 
According to People, each episode features the team working with one celebrity and one regular household to get their home and possessions in order. Kardashian will be making an appearance, but so will Reese Witherspoon (who serves as the show's executive producer), Eva Longoria, and Neil Patrick Harris.
The Home Edit is famous for not only getting clutter under control but also using visually appealing strategies to make for an aesthetic that's welcoming and usable.