The 'Sgt. Pepper' Song Paul McCartney Described as 'Another Ode to Pot'
If you hoped The Beatles would keep the optimism and love songs coming on Revolver (1966), you might have felt reassured by a few song titles. With "Good Day Sunshine," you'd rightfully expect some old-fashioned Paul McCartney optimism. And "Love You To" had to sound promising.
But there was another title toward the end that surely would have caught your eye: "Got to Get You Into My Life." That had to be a love song, didn't it?Well, it was, only Paul was singing about marijuana, not a living person. In fact, Paul later referred to the track as "an ode to pot."
The odes to pot didn't end with Revolver. When fans picked up Sgt. Pepper's Lonely Hearts Club Band the following year, they heard Paul sing of having "a smoke" before he "went into a dream" (in "A Day in the Life"). And "I love to turn you on" sounded drug-inspired to those in the know.
But there was plenty more where that came from on Sgt. Pepper. While some suspected "Fixing a Hole" contained references to shooting heroin, Paul said that drug had nothing to do with the track. Once again, he was singing about marijuana.
Paul McCartney said 'Fixing a Hole' was another ode to marijuana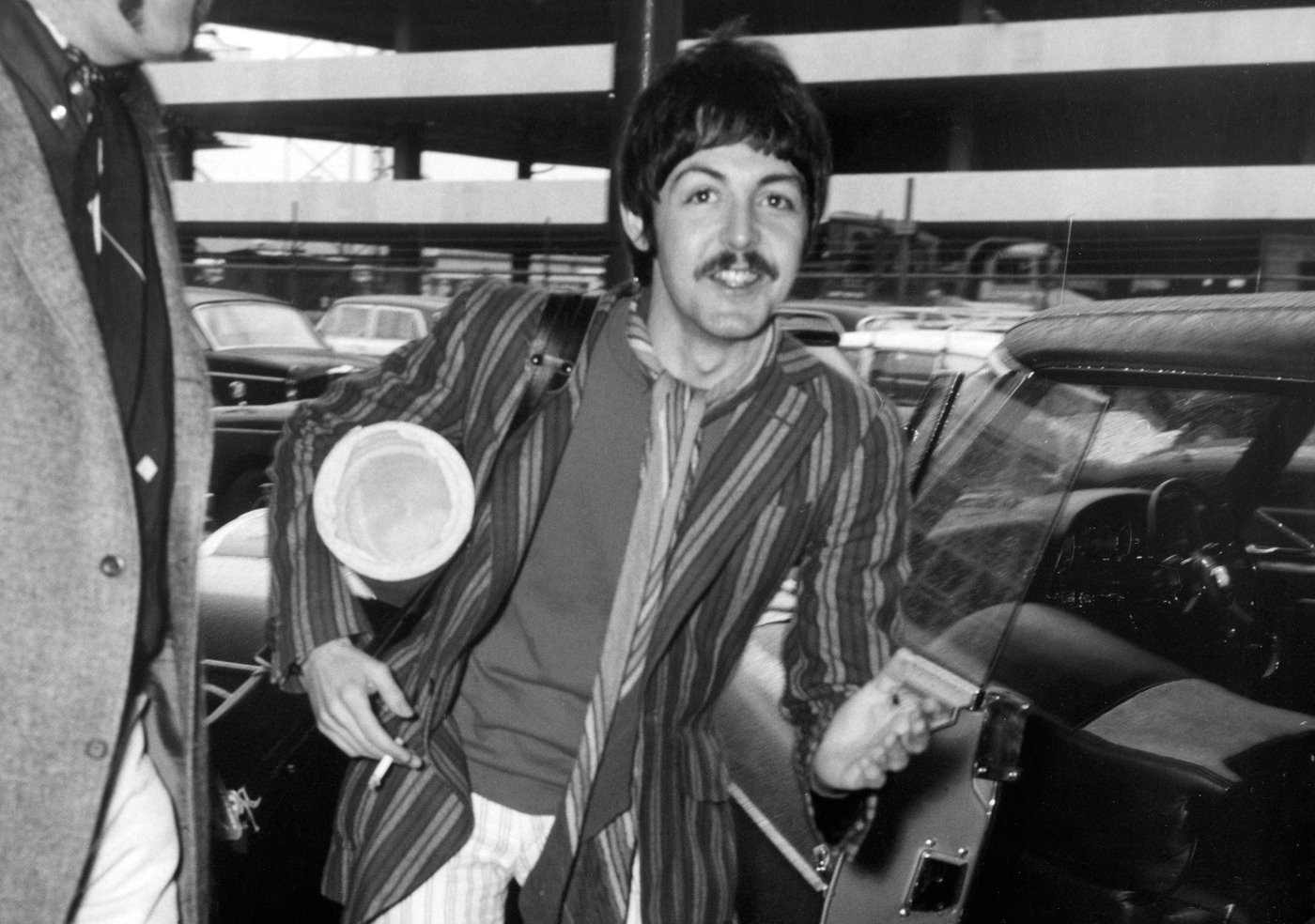 Around the time of Sgt. Pepper's release, Paul mentioned the lyrics about "people standing there" who "wonder why they don't get in my door." He explained how the fans waiting around outside his London home inspired that. But later on he opened about the bigger inspiration for "Fixing a Hole."
In interviews for his authorized biography Many Years From Now (1997), Paul noted the associations with heroin that some people had later. But he said it was not his meaning at all.
"'Fixing a Hole' was about all those pissy people who told you, 'Don't daydream, don't do this, don't do that,'" Paul said. "It seemed to me that was all wrong and that it was now time to fix all of that. Mending was my meaning."
And drugs were definitely a part of the process. Paul spoke of being free enough for his mind to wander and embrace new thoughts and abstract concepts. On a day-to-day basis, marijuana was Paul's drug for that. "['Fixing a Hole'] was another ode to pot," he said.
Paul told producer George Martin that 'Sgt. Pepper' was 'a drug album'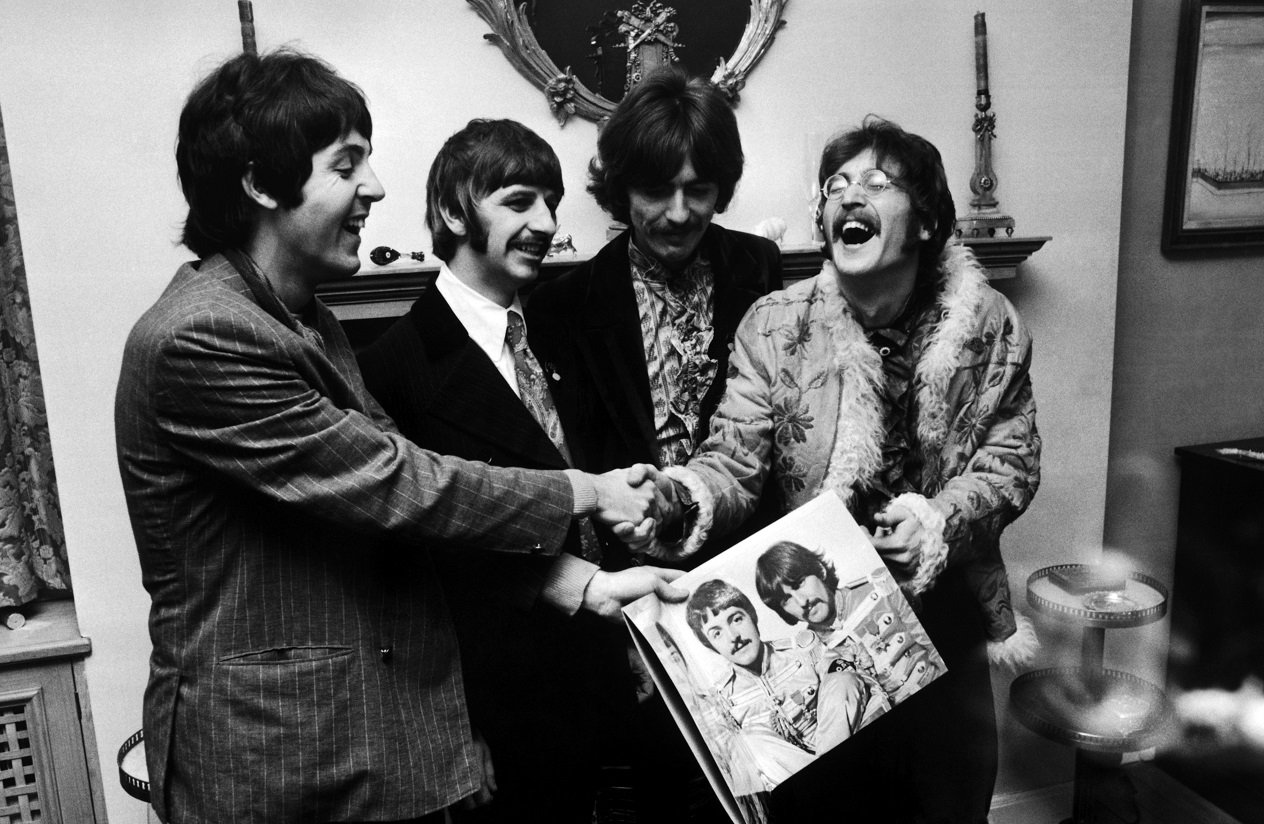 After the release of Sgt. Pepper, The Beatles noticed a great deal of the praise going to producer George Martin. That struck the Fab Four as odd for a number of reasons. For starters, Martin didn't write any of the songs. He may have helped on arrangements and with orchestral scores, but this was a Beatles album through and through.
In Paul's eyes, Martin was very much the schoolmasterly man in the booth he always was. And The Beatles had conceived of and delivered the album they did because of their many influences at the time. Martin had nothing to do with that. In fact, he didn't even understand how The Beatles came up with their ideas. But Paul let him know.
"When he was doing his TV program on Pepper, he asked me, 'Do you know what caused Pepper?'" Paul recalled in Many Years From Now. "I said, 'In one word, George, drugs.' And [Martin] said, 'No, no. But you weren't on it all the time.' 'Yes, we were. Sgt. Pepper was a drug album.'"