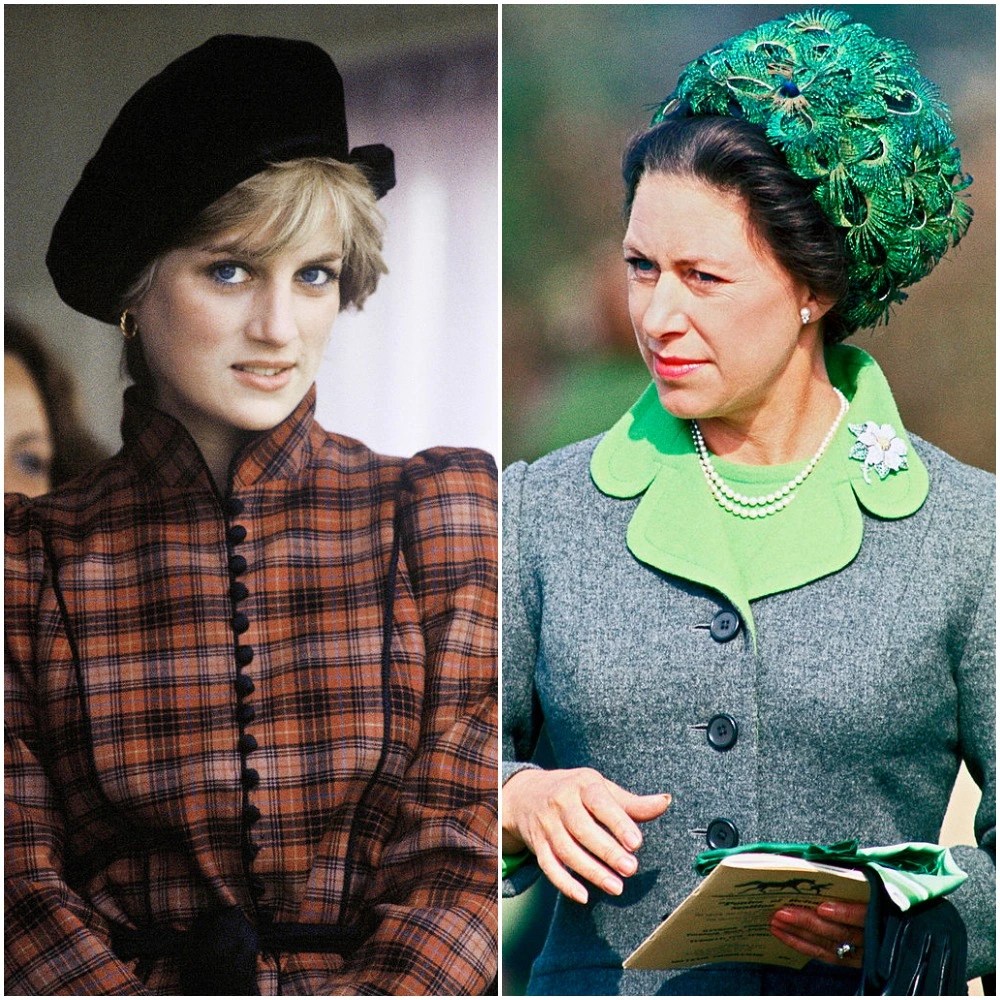 The Shocking Thing Princess Margaret Said About Princess Diana After Her Death
Princess Margaret and Princess Diana were once considered similar. Yet the queen's sister had a harsh response when the Princess of Wales died.
Princess Diana and Queen Elizabeth II's younger sister, Princess Margaret, were once considered kindred spirits — until they weren't. The two royal ladies had a falling out after Charles and Diana separated and that grudge is something Margaret held even after Princess Diana's death in 1997.
The Countess of Snowden was considered a rebel in the royal family but once she felt someone else crossed the family, they felt her wrath. This was true with Princess Diana. Here's why the women were at odds, plus the shocking thing Margaret reportedly said when Diana was killed following a car crash in Paris.
What was the relationship between Princess Diana and Princess Margaret?
Royal author Craig Brown wrote the book Ninety-Nine Glimpses of Princess Margaret, which details many aspects of the countess' life including her strained relationship with Diana.
According to Brown, Margaret was extremely upset when Diana gave that bombshell Panorama interview in 1995 about her marital problems and Prince Charles' infidelity.
"She wasn't keen on others misbehaving," Brown said. "Broadcasting your feelings to the world without a warning was considered an amazing kind of betrayal even if what Diana was alleging was true. Margaret was very unforgiving."
He added that "she wouldn't [even] let her children talk to her. These were all royals living in Kensington Palace. But if you crossed swords with Princess Margaret, she was a very unforgiving type."
What Margaret said about Diana after her death
Margaret cut Diana out of her life following that tell-all interview and she showed little sympathy after Diana died.
Brown claimed that her majesty's sibling called the public's grief over the late princess "hysteria."
"She said the hysteria was rather like Diana herself…When she died she got everyone to be as hysterical as she was," Brown wrote.
The author also noted that Margaret did not feel that flags in the country should have been flown at half mast following Diana's death and was against a statue of the late princess going up outside Kensington Palace.
The countess reportedly told people, "'I'm not having that woman outside my bedroom window.'" 
What Princess Margaret did at Diana's funeral
Princess Margaret's reaction to Princess Diana's death also may have influenced her behavior at the Princess of Wales' funeral. The funeral took place on Sept. 6, 1997, attended by members of the royal family, and was watched by over 30 million people in Great Britain.
There was some curiosity surrounding why Princess Margaret did not bow at Diana's casket. However, Margaret outranked Diana at the time. Therefore, she was under no royal obligation to bow or curtsey.
Queen Elizabeth and Margaret had different reactions. The queen did give a respectful bow of the head despite the gesture going against royal protocol. For her part, Princess Margaret saluted Princess Diana in a move that appeared to lack sincerity.