'The Shrink Next Door' Director Michael Showalter Reveals a Shocking Truth About the Real Marty Markowitz
The Shrink Next Door is an Apple TV+ series based on a podcast of the same name, which tells the twisted true story about a man and his psychiatrist. The show follows Martin "Marty" Markowitz (Will Ferrell) and Dr. Isaac "Ike" Herschkopf (Paul Rudd), who slowly takes control of Markowitz's life over the span of 30 years. The Shrink Next Door director recently shared a shocking detail about this true story that involves Markowitz's relationship with his estranged sister, played by Kathryn Hahn in the Apple TV+ series.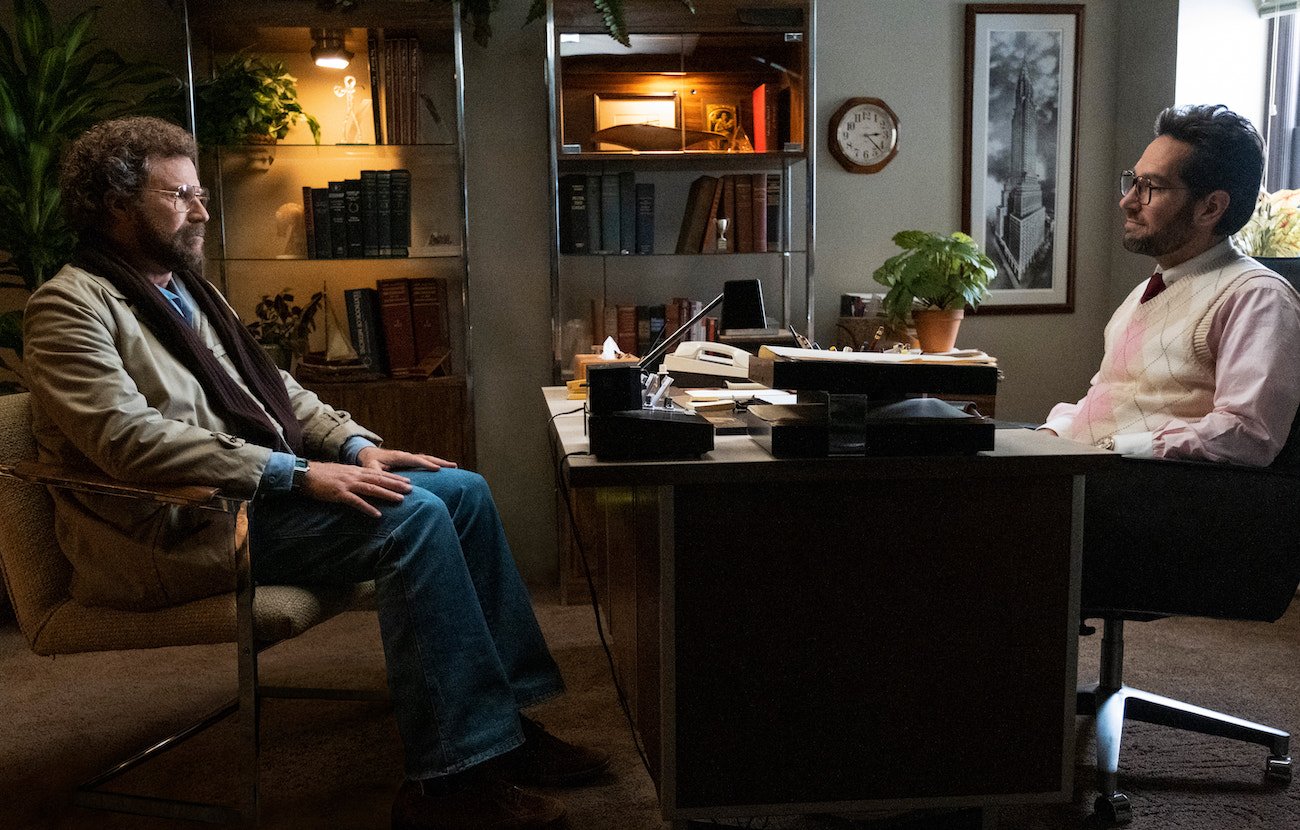 'The Shrink Next Door' is based on Marty Markowitz's true story 
In 1981, Markowitz began seeing Herschkopf after feeling burnt out from the responsibility of running his family's fabric company (Associated Fabrics Corporation) and mourning the loss of his parents. Markowitz and Herschkopf's relationship quickly developed into a friendship. It wasn't long before Herschkopf crossed the boundaries of their doctor-patient relationship and started taking control of aspects of Markowitz's life outside of his mental health. 
Markowitz alleges Herschkopf took control of his finances, moved into and pretended to own his Hamptons home, and orchestrated his estrangement from his family over the course of 30 years. Herschkopf's relationship with Markowitz ended in 2010 after he didn't check in on Markowitz after a hernia surgery. 
Marty Markowitz avoided his sister for 27 years 
One of the most heartbreaking aspects of the podcast and subsequent Apple TV+ series is the wedge Herschkopf drives between Markowitz and Phyllis Shapiro (Hahn). After Shapiro realized her brother was leaning on Herschkopf to make business decisions, she started seeing the doctor herself. 
Eventually, Markowitz convinced himself Shapiro lacked work ethic, which forced her to quit the family business. When she stole money from her brother to get his attention, he cut her off completely. 
While Markowitz's estrangement from his sister is shocking, it's the length of time they managed to avoid each other the director found most astounding. "They lived within a block of each other in New York — literally around the corner from each other and did not see each other for 27 years," Michael Showalter, the director of the series, explained to Collider.
"If you've ever lived in New York, to not see someone who lives around the block from you in 27 years is like a mathematical impossibility, but also so sad. Marty says he saw her one time and he crossed the street. Phyllis says she never saw him once in 27 years." 
Journalist and The Shrink Next Door podcast creator Joe Nocera asked Markowitz why he allowed all this to happen. "I felt I had no choice," Markowitz told him. 
How to watch 'The Shrink Next Door' and when do new episodes come out
The Shrink Next Door debuted on Apple TV+ on Nov. 12, 2021. So far, five episodes have aired. The Shrink Next Door will have eight episodes total, with episodes 6 through 8 airing on the following dates: 
"Confess" – Dec. 3, 2021
"Rags to Beaches" – Dec. 10, 2021
"Betrayal and Freedom" – Dec. 17, 2021 
See how the rest of the story unfolds. New episodes of The Shrink Next Door drop on Fridays on Apple TV+. Fans can also listen to the original Shrink Next Door podcast, which is 13 episodes.