The Silent Killer That Ended the Lives of Alex Trebek, Steve Jobs, Patrick Swayze, Aretha Franklin, and Alan Rickman
Cancer is a terrifying diagnosis for anyone. No matter how old you are, or what kind of health you're in, battling cancer is very scary.
Some forms of cancer are far more aggressive than others, and pancreatic cancer tops the list. It's known as "the silent killer," because it's hard to catch early, with little to no warning signs until it's far too late. 
Many celebrities have been diagnosed with pancreatic cancer, and sadly have lost the battle. There are a few lucky ones, however, who have beat the odds and gone on to survive far longer than anyone believed they would. 
Pancreatic cancer: the silent killer
Pancreatic cancer is rare, but extremely aggressive. It's not usually detected in the early stages, which is why it has become known as "the silent killer." The pancreas is located right below the stomach, and cancer that begins in the pancreas spreads rapidly to surrounding organs. 
Only about 4 percent of patients with this form of cancer survive beyond five years. In the early stages, patients typically have very few symptoms, or none at all. The symptoms don't usually appear until the cancer has advanced. Some signs include: 
abdominal pain that radiates to the back
indigestion
loss of appetite
floating stool
new onset of diabetes not related to weight gain
unexplained weight loss
While it's unclear exactly what causes pancreatic cancer, certain factors may increase the risk of developing the disease. Risk factors include obesity, smoking, and poor eating habits. 
The disease claimed the lives of several celebrities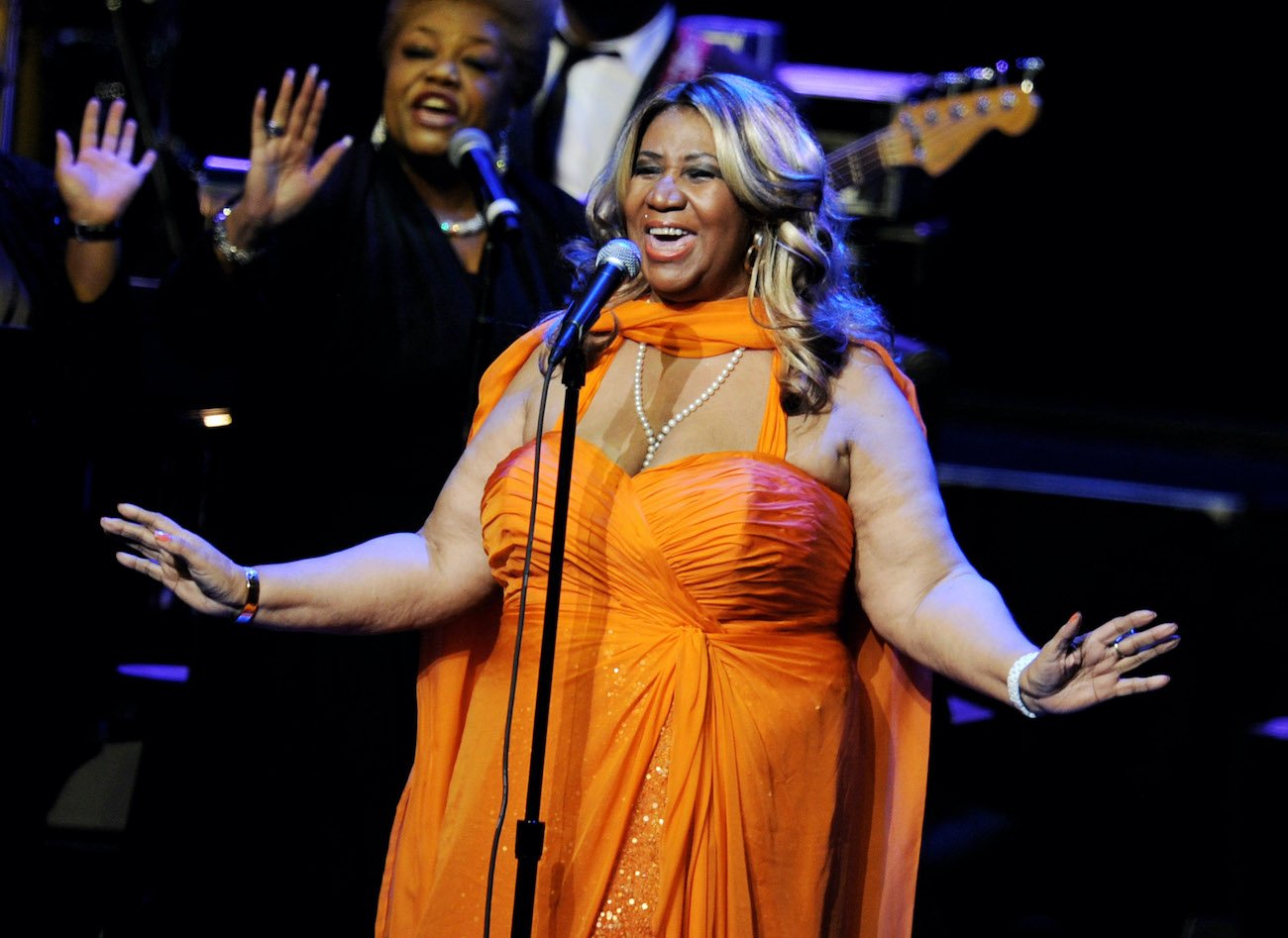 Pancreatic cancer has claimed the lives of many beloved celebrities. Apple co-founder Steve Jobs had a neuroendocrine tumor that started in his pancreas. He had surgery to remove the tumor, but the cancer had spread to his liver, and he passed away two months after stepping down as Apple's CEO.
Aretha Franklin had the same type of tumor, and passed away in 2018. 
Alex Trebek, the beloved host of Jeopardy!, announced his diagnosis of stage IV  pancreatic cancer in March 2019. He was very open about his battle with the disease, saying that his main symptom was pain in the stomach that never went away. He passed away in 2020.
Alan Rickman — best known for his role as Snape in Harry Potter — was experiencing stomach pain for some time. His doctor reassured him that it was just acid reflux, and was told to use antacids.
The following year, the pain returned, and he was referred for imaging tests. His scans showed a stage IV tumor that had spread to his liver. He lived for a little over a year longer, passing away soon after his 56th birthday in 2014.
Patrick Swayze, loved around the world for his moving roles in films like The Outsiders and Dirty Dancing, passed away in 2009. He battled pancreatic cancer for 20 months, and was just 57 when he passed.
Michael Landon was diagnosed in April 1991 and only lived for a few months. Despite the grim prognosis, Landon tried to keep a positive attitude, saying: "I think you have to have a sense of humor about everything. If you're going to try to beat something, you're not going to do it standing in the corner."
Some very lucky people beat the odds
Despite the low survival rate, there are a lucky few who have beat the odds. Actress Charlotte Rae–Mrs. Garrett, from The Facts of Life–was diagnosed with pancreatic cancer in 2010. She had surgery, and lived until 2017, when she was diagnosed with bone cancer at the age of 92. 
Ruther Bader Ginsburg was diagnosed in 2009. She had her pancreas and spleen removed, which was a success, because she lived until 2020. Politician Harry Reid had surgery in 2018 after a routine screening caught pancreatic cancer in the early stages. His surgery was successful, as was the following chemotherapy treatment, and Reid is still doing well now.