The Simple Way Meghan Markle Gave Prince Charles the Opportunity of a Lifetime
Meghan Markle gave Prince Charles an opportunity of a lifetime with this one honor.
Meghan Markle is one of the newest members of the royal family, and also one of the most popular. Ever since she and Prince Harry announced that they were in a serious relationship, Markle's fame soared.
She went from living a quiet life in Toronto, where her show Suits was filmed, to becoming one of the most sought-after women in the entire world. It is pretty safe to say that fans all over the world absolutely adore Duchess Meghan, and she is one of the most influential royals of our time. 
When Duchess Meghan and Prince Harry were planning the royal wedding, fans could not have been more excited. Everyone was anticipating every aspect of the event, from what Markle's dress would look like to which of her family members would be in attendance.
However, when Markle's father, Thomas Markle, had to back out of coming to the wedding at the last minute due to health issues, he left his soon-to-be-royal daughter heartbroken. The two of them have been estranged ever since, and since joining the royal family, most people know Duchess Meghan has formed a great relationship with her father-in-law: Prince Charles.
Here is the simple way that Markle gave Prince Charles the opportunity of a lifetime.
Meghan Markle and Prince Charles are pretty tight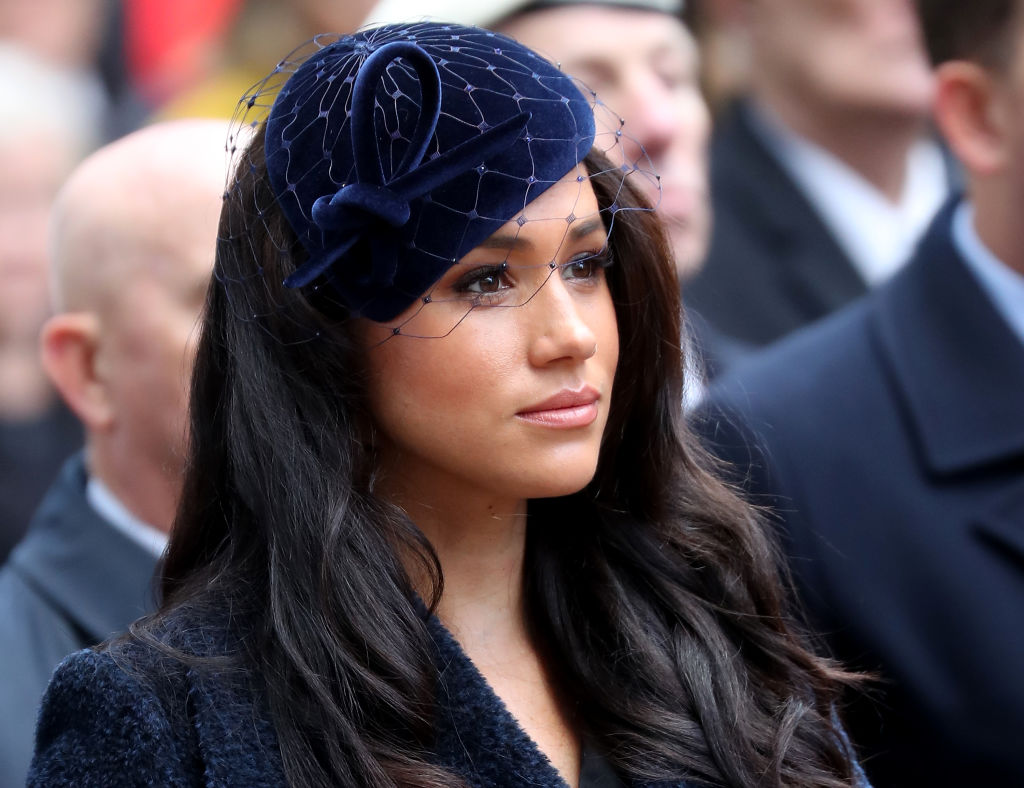 It is evident from photographs that the Duchess of Sussex and Prince Charles get along pretty well. They always seem to be smiling and laughing.
Duchess Meghan even appears to have a great relationship with Prince Charles's wife, Camilla Parker-Bowles. Who can forget when the couple announced their engagement and the Duchess of Cornwall famously told a reporter that although America was losing Meghan, it was England's "gain" to have her?
According to Her, Prince Charles makes a point of supporting Duchess Meghan in any way that he can, especially given the drama that she is going through with her own family. He thinks that she is the perfect wife for Prince Harry, and loves seeing just how happy she makes his youngest son.
Prince Charles has the sweetest nickname for Meghan Markle
To further prove just how strong Duchess Meghan and Prince Charles's relationship actually is, he has a nickname for her that is absolutely adorable. So, what is it that the future king affectionately calls his daughter-in-law? According to Elle, he refers to Meghan as "Tungsten."
For those wondering what the meaning is behind the nickname, it is a reference to just how strong the Duchess of Sussex is. Prince Charles is well-aware of all of the hard times Duchess Meghan has experienced since marrying into the royal family. He knows all too well of the stress that she has been under with her father and half-siblings, and he admires how she has handled herself through it all.
The simple way Meghan Markle gave Prince Charles the opportunity of a lifetime
What is the amazing opportunity that Duchess Meghan gave to Prince Charles? Well, when Thomas Markle couldn't be there, Prince Harry's dad stepped in and walked Markle down the aisle on her wedding day. This was such an honor, considering as how Prince Charles never had a daughter of his own.
According to Town & Country, it was quite a whirlwind. At first, there were rumors Duchess Meghan would walk down the aisle alone or that her mother, Doria Ragland, would walk with her.
At the last minute, Prince Harry and Markle decided to ask Prince Charles if he would accompany the former actress down the aisle. Prince Harry reveals that he thinks his father may have known it was coming and agreed immediately to do it. Prince Harry was happy to support the couple in any way that he could, which is why he agreed to do it in the first place.