'The Simpsons' Actor Dan Castellaneta Guest-Starred on Another Fox Sitcom in the 90s
Dan Castellaneta is known by fans as the voice of Homer Simpson on the long-running series The Simpsons. For over three decades, Castellaneta has been portraying the character, one of the most beloved dads on TV. In the early 90s, Castellaneta guest-starred alongside another famous TV dad on this popular Fox sitcom.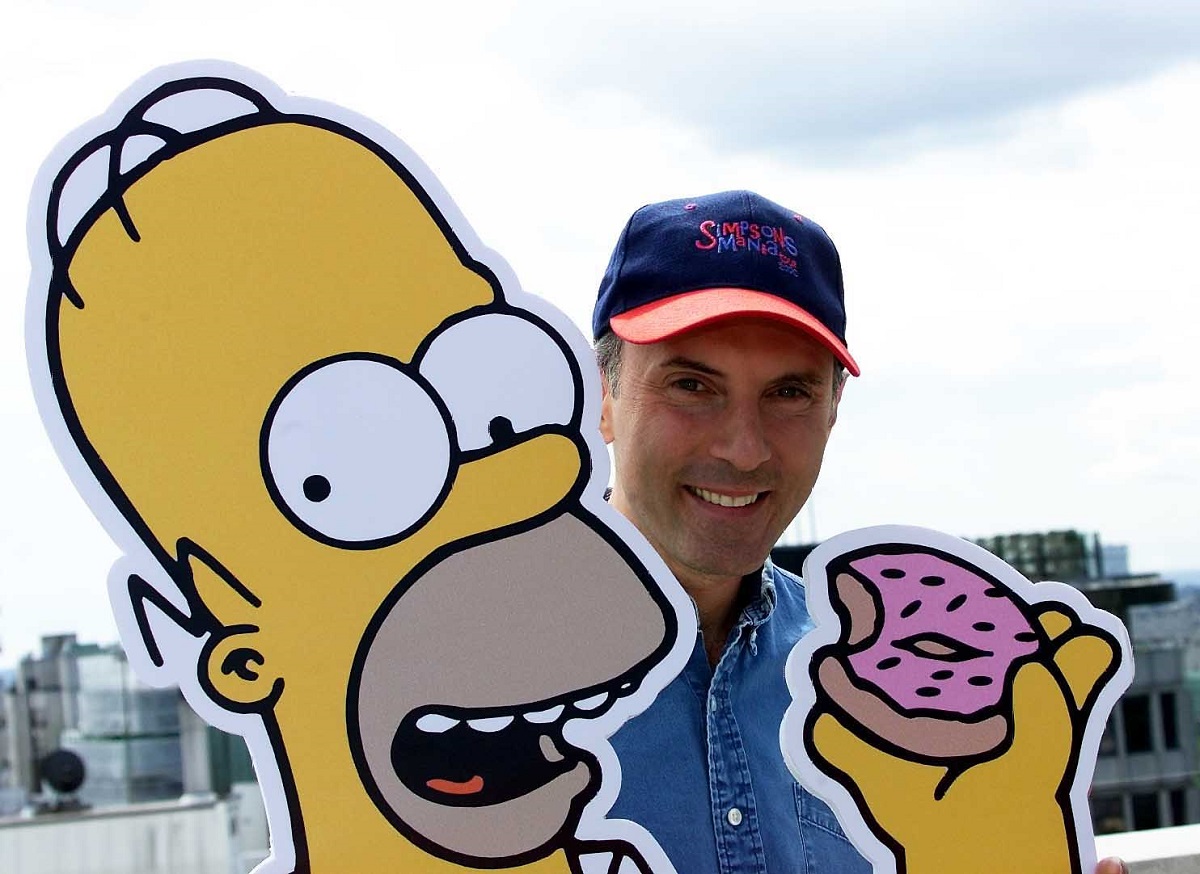 'The Simpsons' Dan Castellaneta's guest role on this other Fox sitcom
In 1989, Castellaneta's career would take off with the debut of the animated series The Simpsons. The show became an instant hit, and at the height of its popularity, Castellaneta guest-starred on other TV shows. One of Castellaneta's roles was meeting another TV dad whose family was just as dysfunctional as Homer's.
Castellaneta appeared in Married…with Children during the show's fifth season. In the episode Dance Show, Castellaneta plays a man named Pete, whose husband Andy (Sam McMurray) goes out dancing with Peg Bundy (Katey Sagal). Pete arrives at the Bundy household to confront Al Bundy (Ed O'Neill) with the news. During their conversation, Pete reveals he works, cooks, and loves sports, which leads to Al telling Pete, "I love you."
Dance Show wouldn't be Castellaneta's only appearance on the series. In the episode Death of a Shoe Salesman, he played a funeral director eager to help Al and Peg plan for their funerals.
'The Simpson' spoofed 'Married…with Children'
The Simpsons are known to spoof other TV shows and films. Married…with Children is one of the many series parodied by animated comedy over the years. In a few of the show's earlier seasons, they constantly made fun of Al and Peg's marriage.
O'Neill and Sagal never did voice work on the show, however, years later, Sagal would work with The Simpsons creator Matt Groening on another animated series. For seven seasons, Sagal voiced the character Turanga Leela on the series Futurama. In 2014, Sagal and the rest of the Futurama cast would appear in a crossover episode of The Simpsons.
Dan Castellaneta has worked on 'The Simpsons' for 32 years
For nearly 32 years, Castellaneta has been providing voice-over work for The Simpsons. Aside from Homer, he also voices characters such as Krusty the Clown, Groundskeeper Willie, and Barney Gumble. The long-running series made Castellaneta and his co-stars rich and famous. According to The Things, the cast reportedly makes $300,000 per episode.
In a 2010 interview with Entertainment Weekly, Castellaneta discussed the popularity of Homer. "He loves his life. He doesn't care that much if he's fat and bald and not the smartest guy. He loves food. He loves Marge. Even though he complains about his kids, he has a great time with his kids," Castellaneta explained. With the show renewed for seasons 33 and 34, fans will be seeing more of TV's favorite dad and his dysfunctional family.