'The Simpsons' Creator Matt Groening Based This 1 Character Off of Himself
The Simpsons is a beloved sitcom that has been on the air since 1989. It follows a family and town made up of interesting personalities. Viewers might recognize that many characters on the show are caricatures of people that exist in real life, and one character was based off of creator Matt Groening himself.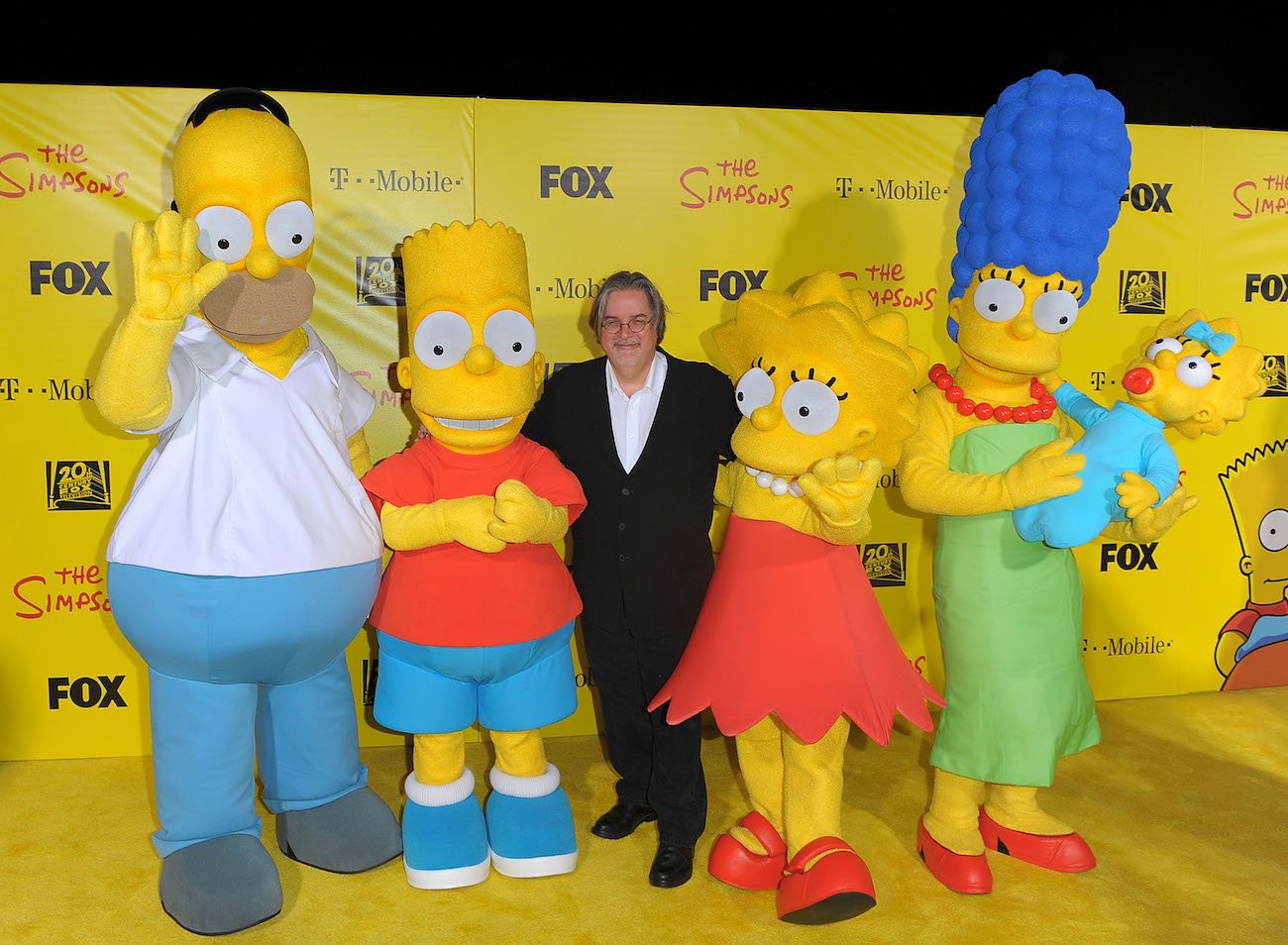 What 'Simpsons' character did Matt Groening based off of himself?
The main family at the heart of The Simpsons is, of course, the Simpson family. Groening decided to draw and name them after his own family.
As he told Smithsonian Magazine in 2012, "My father's name is Homer. My mother's name is Margaret. I have a sister Lisa and another sister Maggie, so I drew all of them."
Meanwhile, Bart was based off of Groening himself, though he decided to call the character "Bart" instead of "Matt."
"Back in high school I wrote a novel about a character named Bart Simpson," he added. "I thought it was a very unusual name for a kid at the time. I had this idea of an angry father yelling 'Bart,' and Bart sounds kind of like bark—like a barking dog. I thought it would sound funny."
Bart was supposed to be the main character
Different members of the Simpson family get episodes dedicated to their stories, but much of the focus is on the patriarch Homer. However, Groening shared that Homer was not originally supposed to be the main focus of the show when The Simpsons was still a short cartoon for The Tracey Ullman Show.
Groening explained, "When the first 50 short cartoons were on 'The Tracey Ullman Show,' the focus was on the relationship between Bart and Homer. The way I wrote them were Homer being angry and Bart being clueless little jerk, just driven in some weird way to cause trouble."
Of course, things changed when the shorts became an actual TV show. "I knew from the moment we decided to turn the shorts into a TV show that Homer was going to be the star," he said. "There are more consequences to him being an idiot."
How did Matt Groening's father feel about Homer Simpson?
As Groening shared, Homer Simpson is based off of his father, Homer Groening. However, there are some differences between the two men. While Homer Simpson works as a technician at a nuclear power plant, Homer Groening (who passed away in 1996) was a cartoonist and filmmaker.
As for how his father received the character being based off of him, Groening shared that his father had very little problems with it.
"He loved the show," Groening said. "He was really pleased with it."
However, Homer Groening also explicitly said to his son that Homer Simpson should treat his wife well.
"The only thing he said was that Homer could never, ever be mean to Marge," Groening revealed. "He said that was a rule, which corresponds with the way he treated my mother. He was very nice to her. I thought that was a good note. I don't know if that is a rule that has ever been articulated to people who work on the show, but everyone just gets it."