'The Simpsons' Season 32 Will Include 'Stranger Things' Star David Harbour and 'The Politician' Star Ben Platt As Voices
The Simpsons will have a new season this fall as they are working remotely on scripts and animation. They're still booking new guest stars too. The producers announced Stranger Things star David Harbour, The Politician star Ben Platt and many more to look forward to in their 32nd season.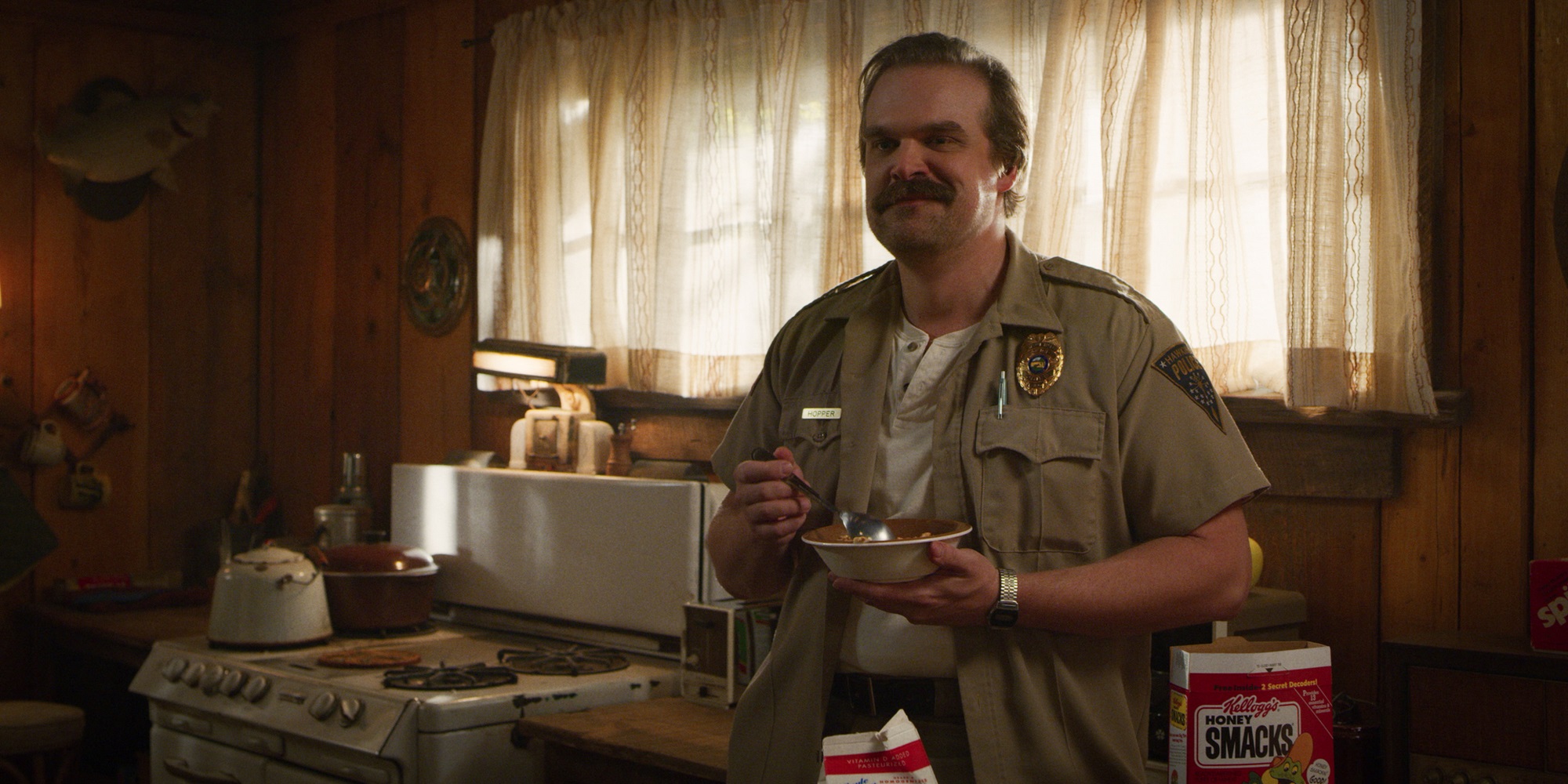 Showrunner Al Jean and producers Matt Selman and Carolyn Omine were part of the show's San Diego [email protected] panel on July 25. Here's what they said about Harbour, Platt and more guest voices for the new season. Season 32 premieres Sept. 27 at 8 p.m. on Fox.
Before a role goes to David Harbour or Ben Platt, 'The Simpsons' regulars get first dibs
Jean explained the process for casting celebrity voices. When they do a table read of each script, a cast member reads the new parts. Often these go to Hank Azaria.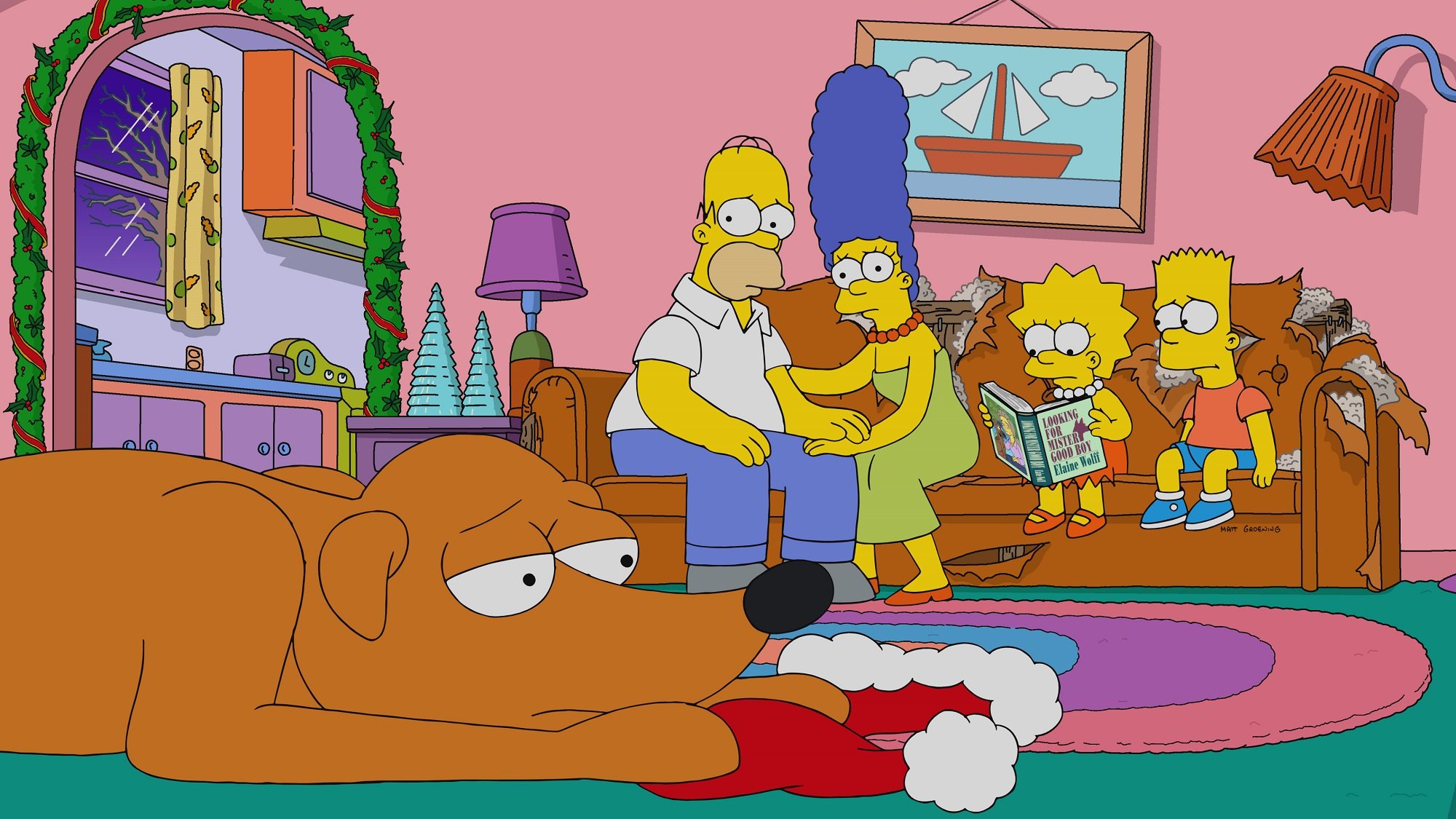 "There was one we were going to recast and [executive producer] Jim [L. Brooks] said, 'Hank was great. Don't recast. Just have Hank do it.'" Jean said. "So we did. My personal preference, rather than having a part where it's a celebrity playing themselves, is to just have a great part. There was this great character and Cate [Blanchett] played her, and it was something where had she turned us down, we could've still got osmebody else great but nobody could've been better."
'The Simpsons' welcomes 'Stranger Things' star David Harbour, 'The Politician' star Ben Platt and more
Jean ran down the list of guest stars for season 32. They include the Politician and Stranger Things stars.
"Hannibal Buress, Olivia Coleman, David Harbour from Stranger Things and Ben Platt are on the show next fall among others," Jean said.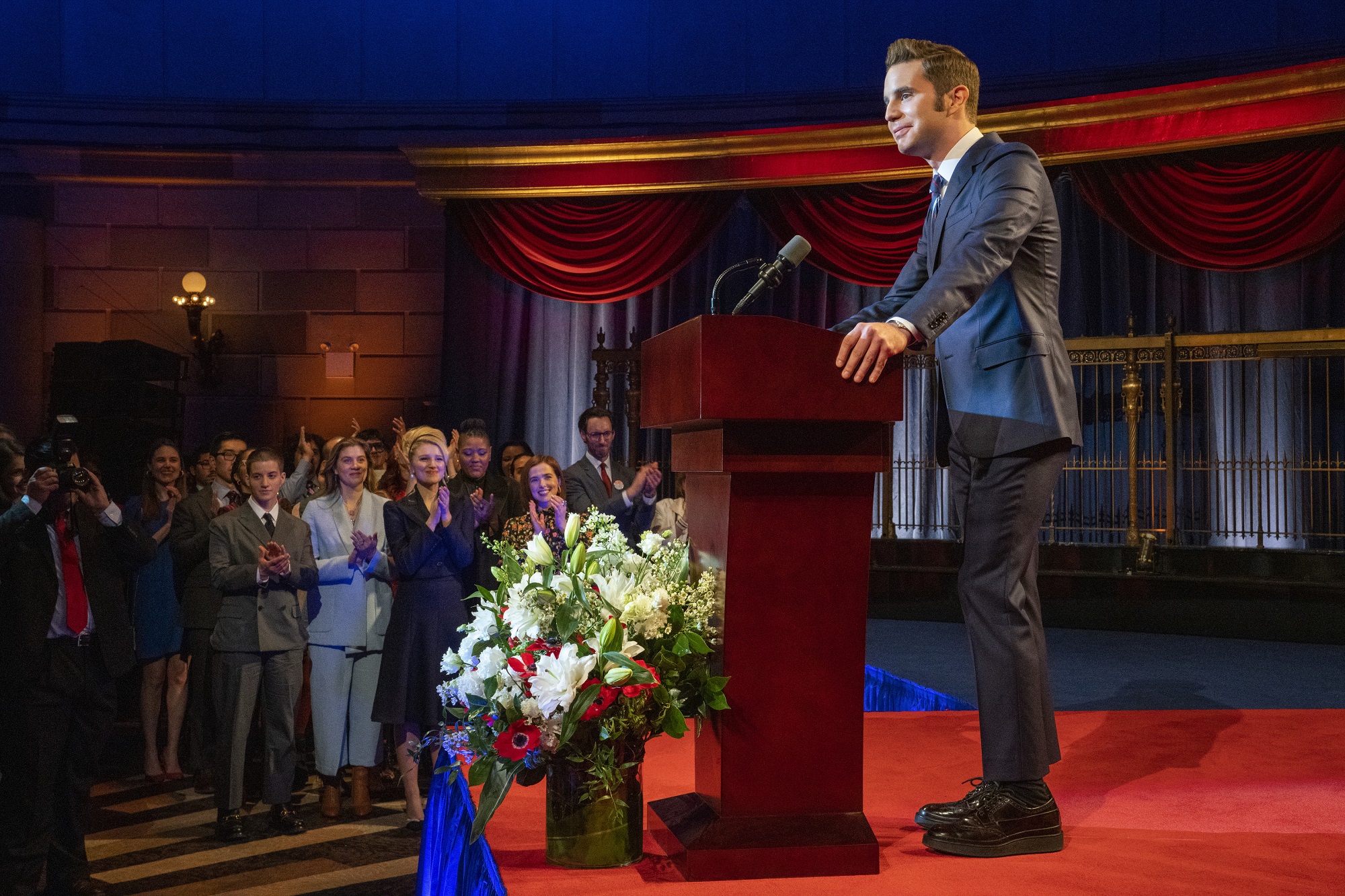 Selman added another big get.
"The person that always came to mind for that, we actually did record recently in addition," Selman said. "Sir Michael Palin from Monty Python will be appearing on The Simpsons which is pretty exciting for me. Sorry, everyone else, I think he's my favorite."
Past guest stars have impressed the producers
The Simpsons producers continued to describe their experiences with some previous famous guest stars. In each case, they went above and beyond.
"When Sacha Baron Cohen came he was so funny," Omine said. "He came in with three different ideas for the character, the voice. When Don Cheadle came in, he actually came in with music. He was like, 'I don't know if you guys ave written music for this' and he had it."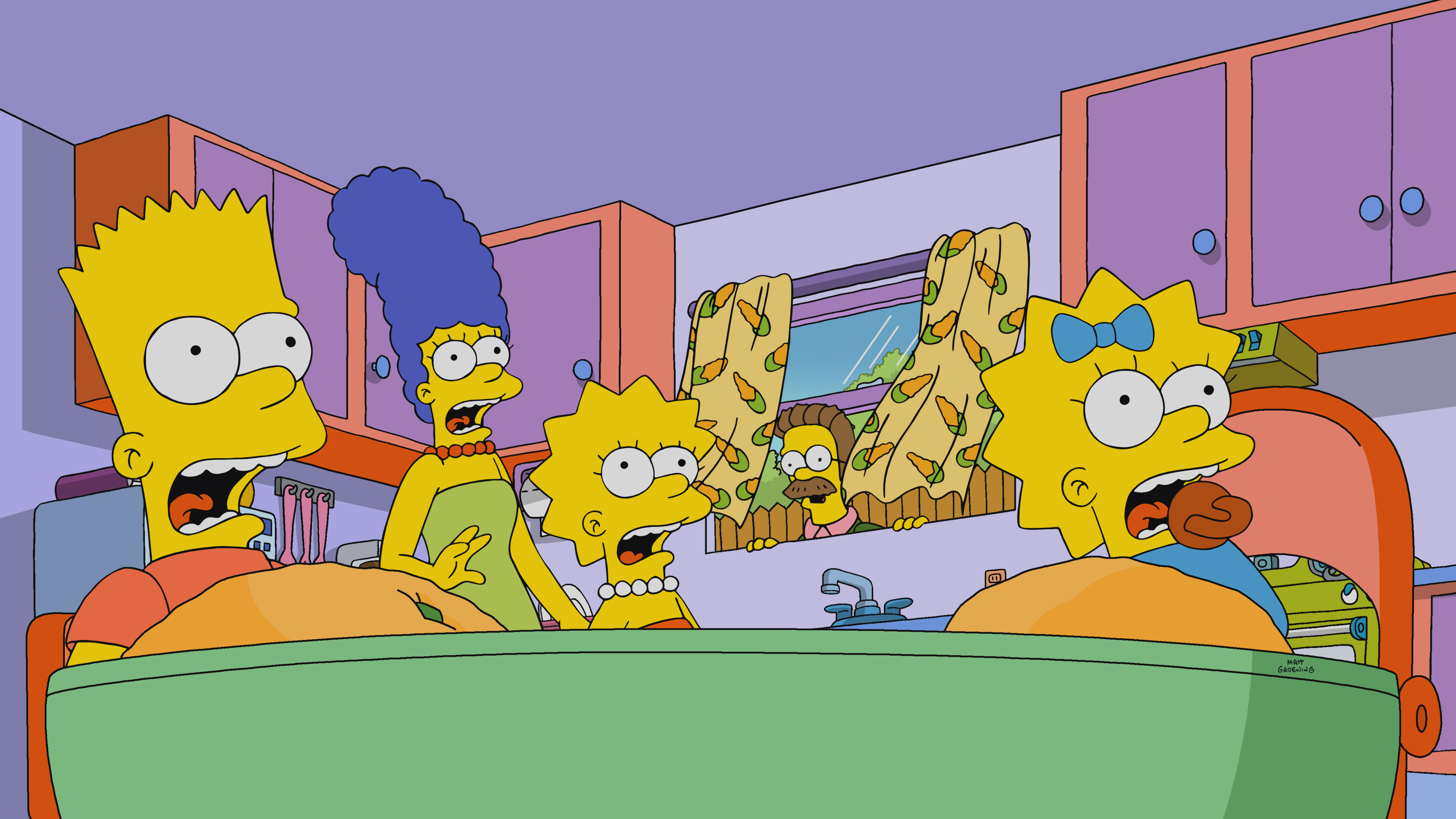 Jack Black had to do double duty, but it was because of an oversight on The Simpsons' part.
"He had to sing in Korean, phonetically learn in Korean the song 'Goldfinger,'" Selman said. "The James Bond people wouldn't let us use 'Goldfinger.' We showed them. We thought once we send the James Bond people the video of the animation, they'll see how funny it is. No, they wouldn't clear it. He had to come in and resing 'What's New, Pussycat?.' He really was a pro and then we could never force him to come back and do the character again."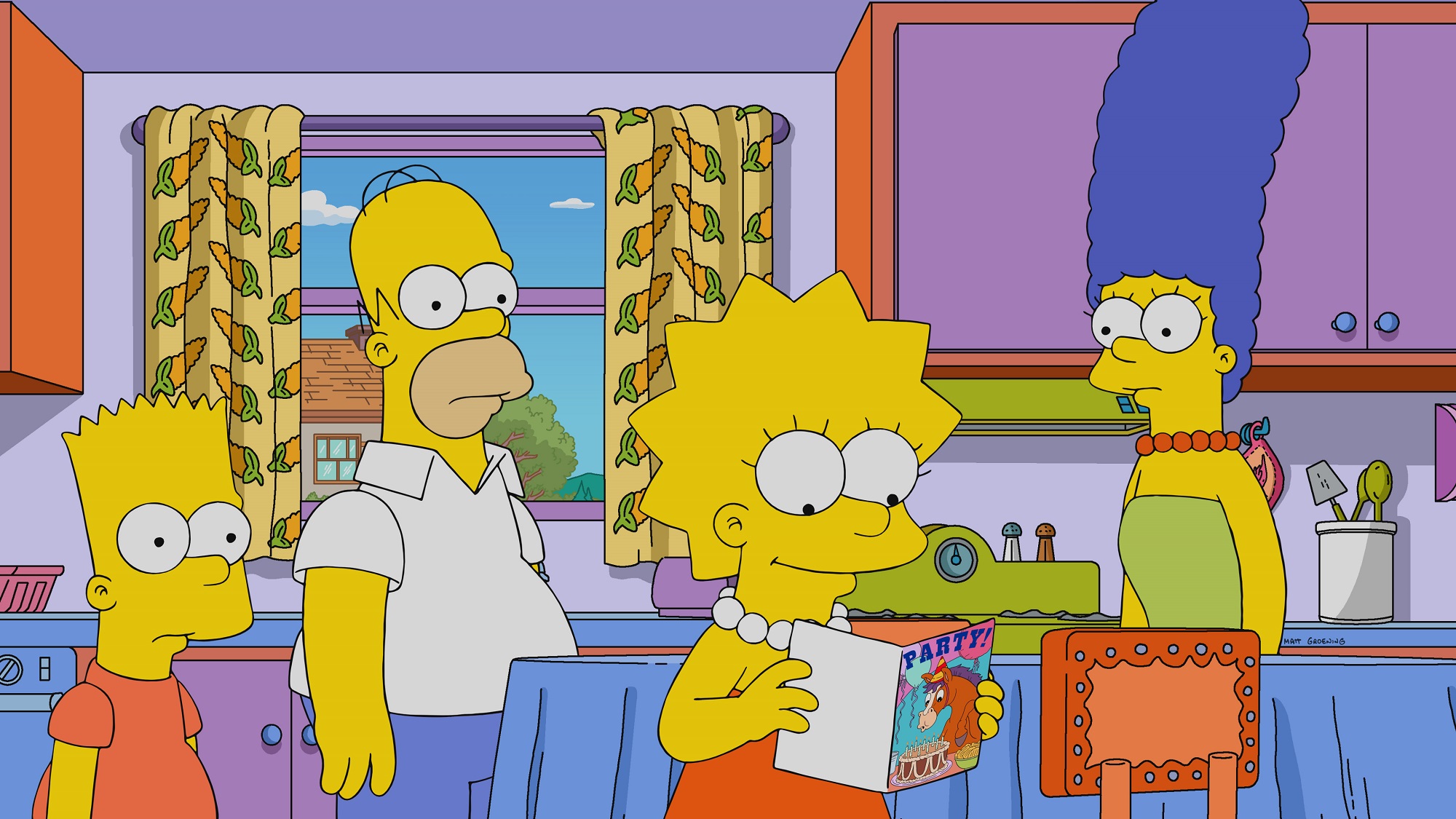 Jean had a long list too, including regulars like Kelsey Grammer, who plays Sideshow Bob, and Jon Lovitz who plays Artie Ziff, Llewellyn Sinclair and more. 
"Too many to name because they're all wonderful," Jean said "Lovitz, Kelsey, Anne Hathaway, all great and incredibly talented."