'The Simpsons' Season 33 Premiere Review: Kristen Bell Voices Marge's Musical Revenge
'The Simpsons' Season 33 premieres with a musical episode. We learn marge was a stage manager for the high school drama department. So she reunites the Springfield actors and puts on a revival show, singing in the voice of guest star Kristen Bell. It's another classic 'Simpsons' musical with flexible flashback reality.
First of all, just to be writing about The Simpsons Season 33 premiere is extraordinary. If you had told that kid watching shorts in between The Tracey Ullman Show sketches that The Simpsons would be around for the rest of his life, not only wouldn't he believe you but he wouldn't understand how much that legacy would define his sense of humor. The season premiere, guest starring Kristen Bell, recaptures classic Simpsons musical episodes. However, now it has the perspective of 32 seasons that came before.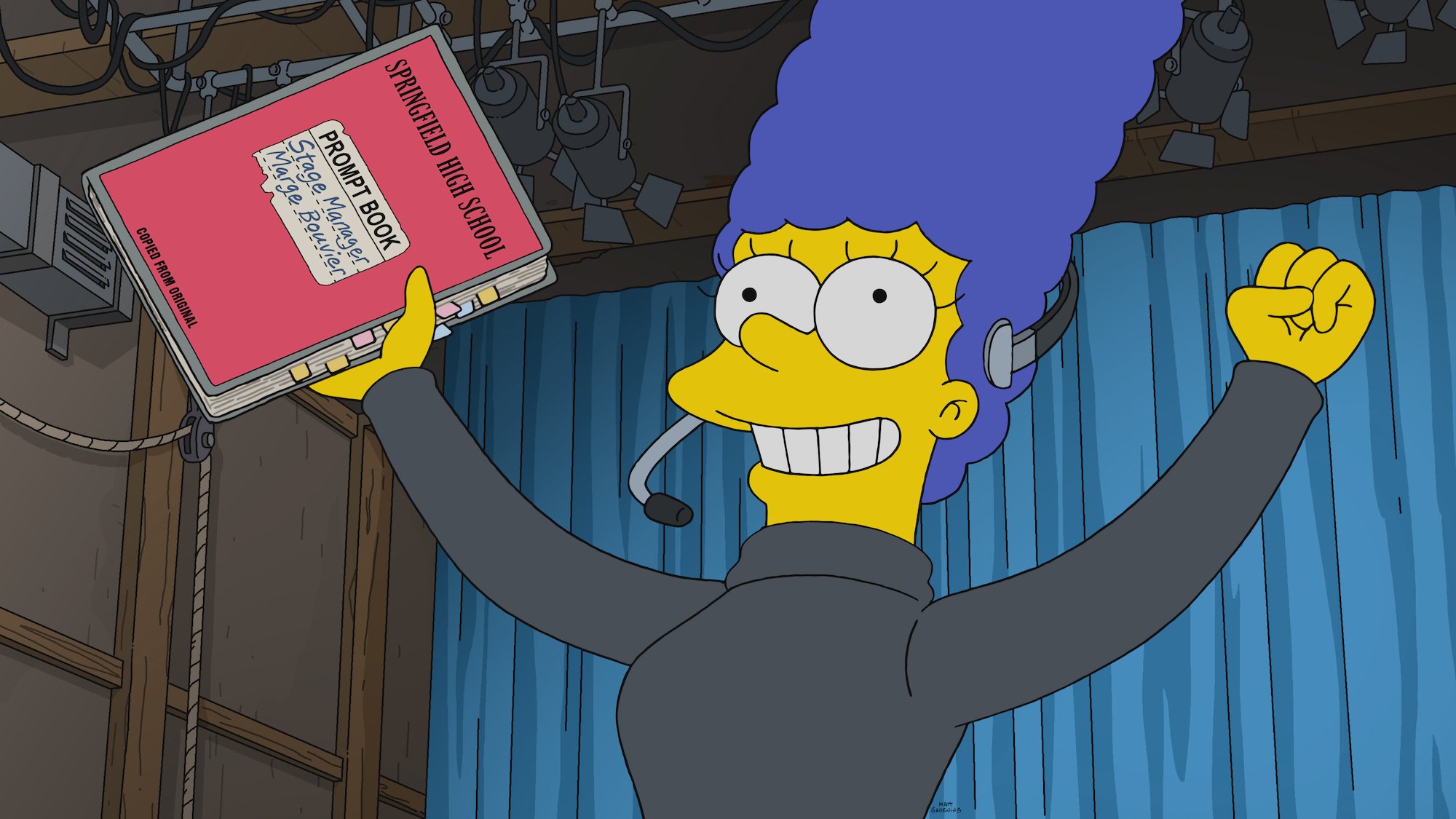 Musical episodes of The Simpsons are always good. They've released three albums of original music from the show and they're all great. There must be enough new original music for a fourth album by now. "The Star of the Backstage" adds several vital tracks to the next album. There may not be another "Monorail" or "We Put the Spring in Springfield" but they're all catchy. 
The season premiere episode begins at Franklin Chase's funeral. Fans who've seen over 700 episodes of The Simpsons never heard of Franklin Chase before. But, Marge sure misses her high school drama teacher. She was the stage manager for his production of a Y2K play. The song they show satirizes Rent's "Seasons of Love."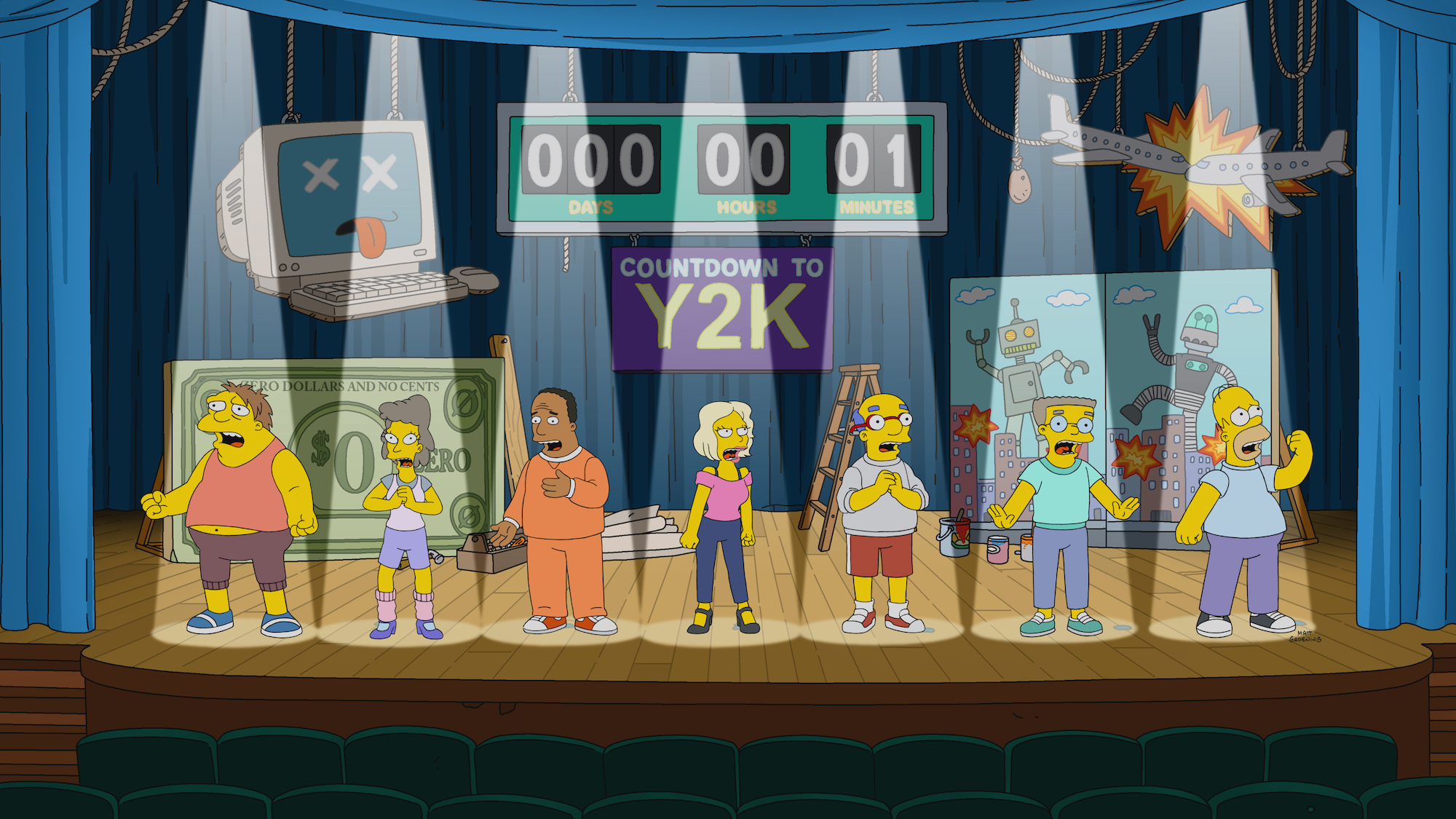 This is another decades-long tradition of The Simpsons. Whenever there is a flashback, it flashes back from the present day. When they first flashed back to how Marge and Homer met, they certainly never expected The Simpsons would be on for 20some more years and never age. So the longer the show went on, they just kept flashing back to different eras. Thus, Homer and Marge met in the '70s, '80s and most recently, the '90s. It is an irreverent take on continuity that favors creativity over consistency, as it should. 
Marge decides to reunite her high school drama club to put on the Y2K play again. Bell guest stars as Marge's singing voice. This inherently gives the songs in "The Star of the Backstage" a Disney musical feel. Additionally, it still tackles some specific Broadway styles.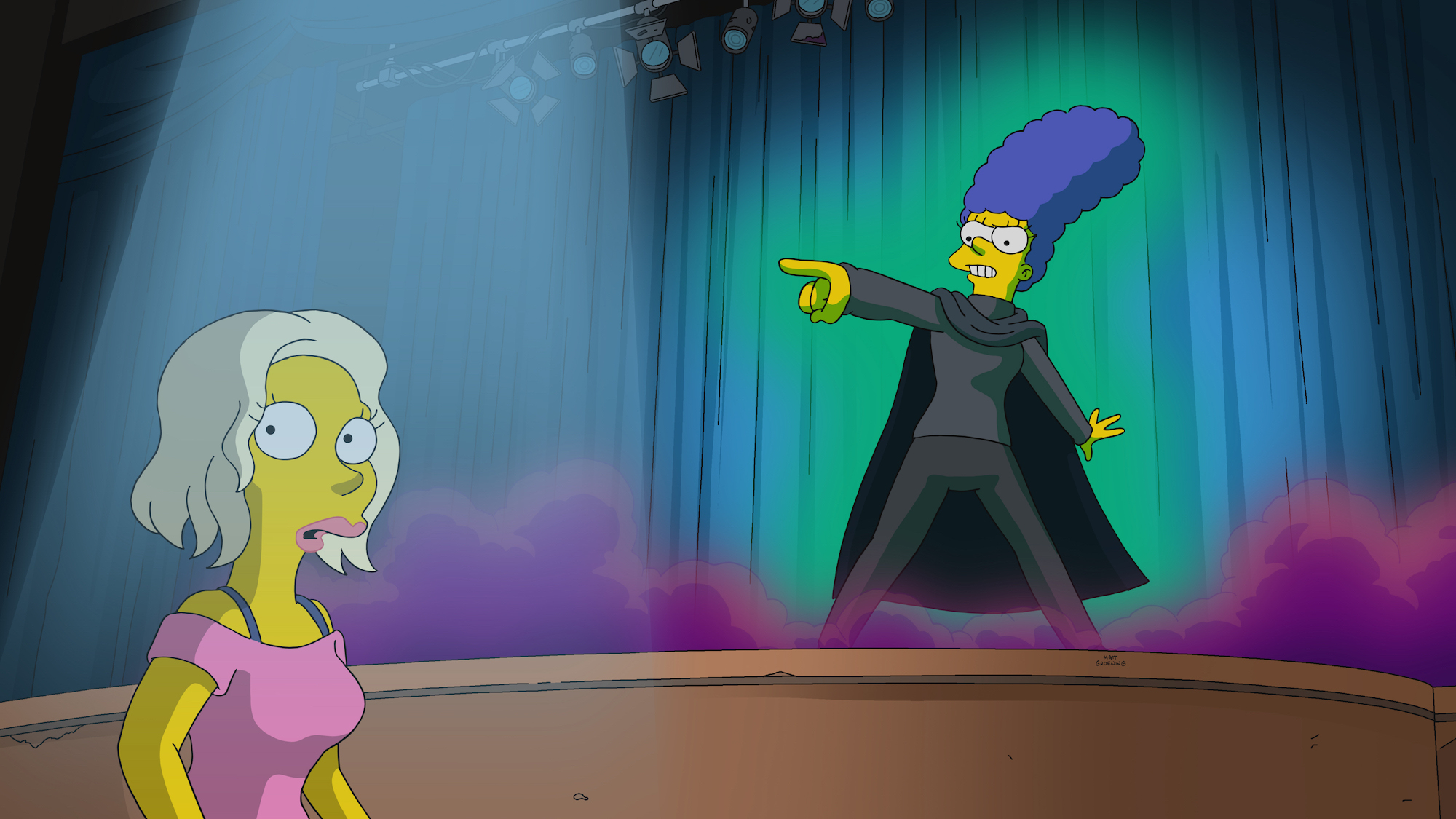 Sasha (Sara Chase), the high school theater diva, returns to crash Marge's play and steal her thunder all over again. Like the Y2K opening is Rent, Sasha's solo number may be in the style of Chicago or any classic old school musical. Marge does a Wicked style show stopper to get back at Sasha. Note that Wicked and Rent are two shows that premiered after The Simpsons were already on the air. They even let Barney do a Freddie Mercury bit from We Will Rock You or just because Queen is awesome. 
Marge has sung in previous episodes with Julie Kavner's voice. Most notably, the then-controversial "A Streetcar Named Marge" episode had her play Blanche DuBois to Flanders' Stanley Kowalski. Giving her a new voice is a device relevant to this episode, and of course because they landed an A-list guest star. 
The point of "The Star of Backstage" is that Marge finds a new voice. This, in turn, opens the door to other forms of parody. Of course, she never mentions that she did get the chance to star in a musical. That also speaks to The Simpsons' flexible continuity. "A Streetcar Named Marge" isn't relevant here.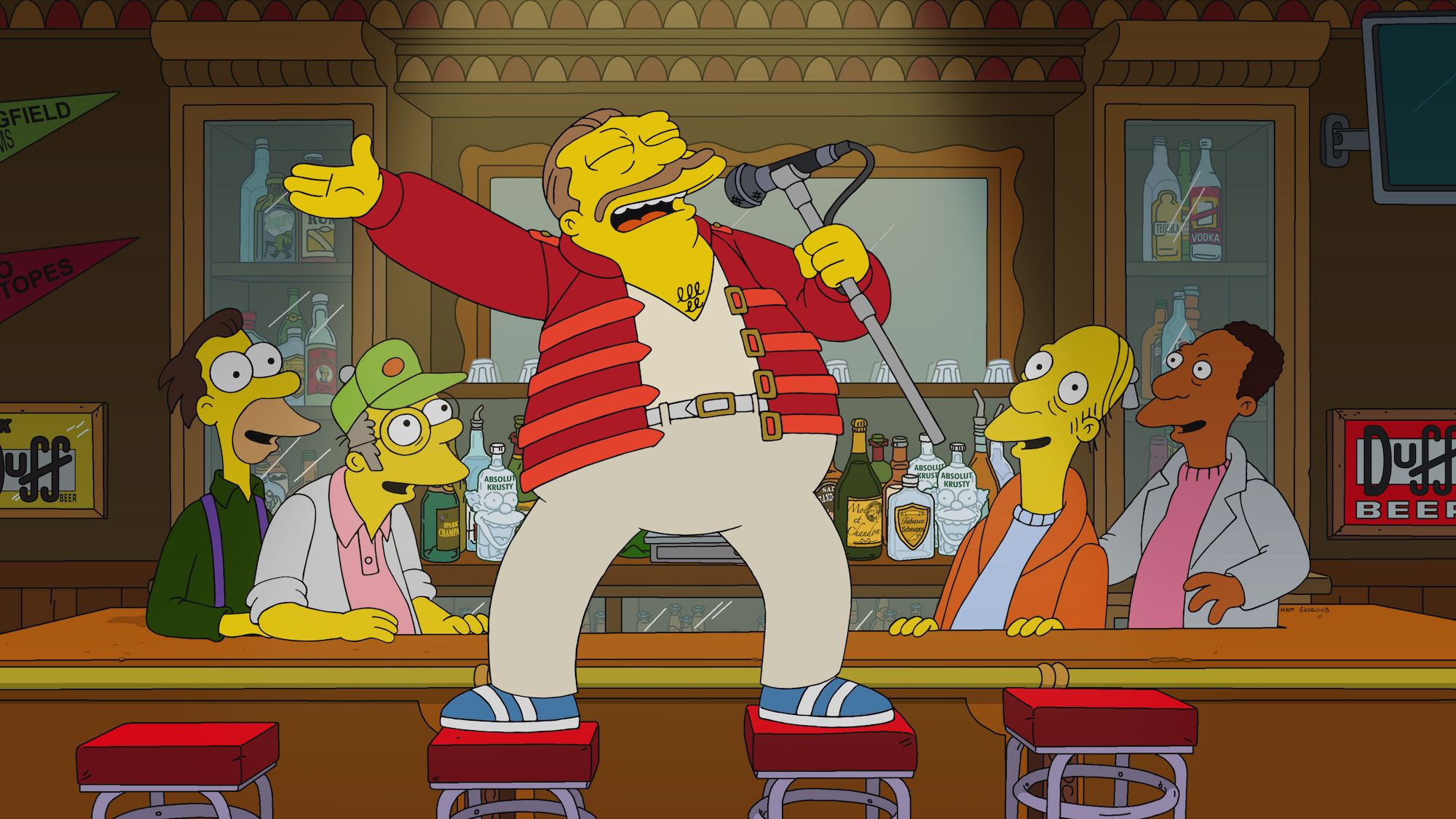 It is consistent with Marge's character that she would be the stage manager and take care of the show, the way she still takes care of the household and puts out all of Homer's fires. "The Star of Backstage" reveals a bit more about her high school circumstances which may or may never again be relevant. That's the beauty of The Simpsons. 
"The Star of Backstage" is The Simpsons' look at musical in 2021. You can compare or contrast it to classics like "A Streetcar Named Marge" or "Stop This Planet of the Apes. I Want to Get Off!" but they all coexist. In season 64 they can do another musical that renders "The Star of Backstage" a quaint period piece of a bygone era.